Issue 053.
Get E&O weekly. | Subscribe
Digital health research from Brian Dolan.
Welcome to E&O.
Last week I wrote about a Senate bill that seeks reimbursement for prescription digital therapeutics. Next week I'm hoping to get wonky about how a piece of software gets coded like a drug. Here's what's happening this week:
Unusual way to kick off Year Two of E&O: After I suggested that Omada should (and probably would) acquire digital MSK provider Physera last weekend in a rare open-access post on E&O, a few days later Omada did just that. So… welcome to all the new readers, and please ratchet your expectations way, way down.
Big Health wrote a white paper on the cost-effectiveness of its Sleepio product earlier this month:
"The study assessed baseline healthcare costs for 1,102 employees (551 Sleepio users and 551 controls) during an initial 12-month timeframe, before Sleepio was accessed, and then compared annualized healthcare costs after an 18 month follow-up period. At follow-up, the Fortune 500 company spent on average $1,677 less, or 28% lower annualized per-employee costs for those using Sleepio compared to the control group. The results were even more striking in specific healthcare categories: for example, Sleepio users had 93% lower inpatient medical expenditures and 79% lower number of days in acute admissions, vs. their non-Sleepio using peers." Despite a lot of attention, sleep still hasn't had its Omada-Physera moment — like MSK just did this week. Have to imagine sleep is pretty high on the list given its effect on
other medical issues — similar to behavioral health. All of these care pathways would benefit from a sleep module.
Did this get forwarded to you? It's not the first time is it? Do the right thing: You can sign up as a paying subscriber and get full access to E&O by clicking here.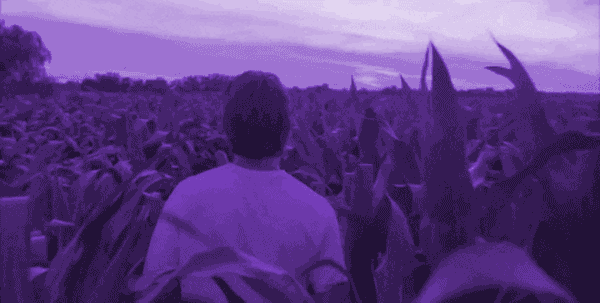 As predicted, Omada acquired Physera. IPO soon?
If you've been an E&O subscriber for at least the past few weeks, you know I've been digging into MSK. That research led to The Hinge Health Report and a few follow-ups, like Issue 051's "Five business models for digital MSK" post and this past weekend's "Why Omada Health should buy Physera and other MSK M&A digital health predictions".
As noted above, Omada did, in fact, acquire Physera this week. CNBC reported the acquisition price was $30 million, which, if true, is good for Physera and its backers. I've yet to talk to someone who believes the number was that high — if you know better, let me know.
Physera actually only launched commercially in 2019. The company had just 1,000 cumulative enrollees seven months ago, according to a report in Reuters.
Physera CEO Dan Runbinstein wouldn't share updated numbers when I spoke to him a few weeks back, but he did write: "we've had significant growth in covered lives and enrollees." $30 million would point to very significant growth.
Along with its Physera acquisition, Omada raised another $57 million.
Given Omada CEO Sean Duffy's recent sitdown with NYSE for an interview, this round, and the Physera acquisition, it sure seems like Omada is getting ready for a late summer or early fall IPO. These recent moves help it to tell a differentiated story from Livongo, while taking advantage of the all-time high valuations many of the public digital health companies enjoy right now.
Why would they wait?
Skip this if you've read it already, but since I wrote my prediction post last weekend after the newsletter went out, here's an excerpt:
There's a strong likelihood that by the end of 2020, Hinge's main competitors will be Livongo and Omada Health… Omada Health will make the first move by acquiring Physera, an MSK-focused startup with a long list of important similarities to Omada.
Like Omada, Physera has set up a separate healthcare provider entity called Physera Physical Therapy Group, PC. Physera contracts with this nationwide network of licensed PTs and doctors of PT who are able to diagnose, triage, and make adjustments to a patient's individual care over time. Physera stresses "patient safety" in its marketing materials, and it believes people with MSK pain should at least have a remote meeting with a medical professional before starting a program — in case the pain is actually a symptom of something much more serious.
Physera's CEO and Co-founder Dan Rubinstein told me in a recent interview: "Our approach is a clinical program that supercharges clinicians. We take the parts of physical therapy that work well and fix the parts that are broken… we take a high integrity approach to how we set this up. We look at broad populations. We make our program available to anyone who is experiencing pain, whether it is early, acute, or chronic pain. If it is pre-surgical pain, we can help you be preventive or help you recover if you have already had surgery." Again, this holistic, provider-like approach is very similar to Omada's.
Read the rest of my Omada-Physera prediction column here…
Where's that Optum acquisition of AbleTo?
I've been waiting for some development on that CNBC report that Optum was in advanced talked to buy AbleTo for $470 million, which would mark about 10x the company's 2019 revenue of $40 million. Still quiet.
I did find a former employee that noted:
FY 2018 revenue of $12 million;
and confirmed the FY 2019 revenue figure was $40 million.
That is a dramatic spike in year-over-year growth for a now 12-year-old company.
Elekta acquires cancer-focused Kaiku Health, which brought in about $1.6M in revenue last year
Stockholm-based precision radiation company Elekta has acquired Helsinki-based Kaiku Health for an undisclosed amount. Elekta is listed on the Swedish NASDAQ so it may reveal the deal's pricetag in a week or two.
Kaiku makes an app that monitors cancer patient-reported outcomes, offers symptom tracking, and is used in oncology studies. Kaiku is focused on improving quality of life for cancer patients. The company has inked partnership deals with pharma companies, including Roche, Amgen, Debiopharm and others.
At the time of the acquisition Kaiku, which was founded in 2012 as NetMedi, had about 35 employees. Its revenues topped $1.6 million in 2019. Here's a look at Kaiku's last few years of topline revenue in USD, according to financial documents I dug up:
Quick links to E&O research reports
The links below aim to make it easier for paying subscribers to find the long-form research reports on the E&O site:
The Hinge Health Report (Subscribers-only Link)
The Digital Health Enrollment Report (Subscribers-only Link)
The Omada Health Report (Subscribers-only Link)
The Google Health Report (Subscribers-only Link)
The Pear Therapeutics Report (Subscribers-only Link)
The AliveCor Report (Subscribers-only Link)
Apple's Healthcare Work Experience (Subscribers-only Link)
Approximating Livongo's S-1 (Subscribers-only Link)
That's a wrap for Issue 053.