Issue 052.
Get E&O weekly. | Subscribe
Digital health research from Brian Dolan.
Welcome to E&O.
Last week's newsletter had a 56 percent open rate. Here's what's happening this week:
Wow — this is Issue 052. That means: It's been a whole year since Exits & Outcomes published its first edition! Thanks to all of you for the support. I'm putting together webinar/briefing to recap of the first year of E&O — stay tuned for a registration link next week.
Nikhil Krishnan's Out of Pocket newsletter is well worth a read and a subscription (free for now). This past week he covered the trappings of selling to self-insured employers. (I planned to link to this post — which I knew was in the works — and then he went ahead and linked to E&O's Enrollment Report in it. Makes this seem like a self-serving gesture, but I really was going to link to it anyway! It's good… and funny.)
Serial entrepreneur and surgeon Dr. Justin Saliman's new ePRO startup, OutcomeMD quietly raised $9.3 million this week. This old Forbes profile on Saliman covers the $100M+ exit of his previous venture, which he sold to Smith & Nephew at the end of 2018.
The iPill dispenser, which was designated as a breakthrough device by the FDA one year ago, is now registered as a Class I medical device. The iPill is, among other things, a pill dispenser and smartphone app that destroys pills inside the device if they are tampered with. It aims to reduce abuse of opioids.
Finnish cancer-focused digital health company Kaiku Health shared results from a prospective study that looked at whether patient-reported outcomes could enable early detection of immune-related adverse events: "33 patients treated with [immune checkpoint inhibitors] used Kaiku Health digital symptom monitoring platform to manage their symptoms during their treatment and altogether reported 16,540 symptoms."
This is a great state-by-state breakdown of current legislation related to using telehealth for primary care (covers 27 states in the US) — published by Aledade, free but you have to trade for your contact info.
One more thing: Nature's Digital Medicine journal has a worthwhile macro analysis of venture-backed digital health startups based on Rock Health's funding database. The main finding was that for the cohort of startups that offered a patient-facing product or service, the vast majority focused on managing a medical condition vs. preventing it or detecting it.
Did this get forwarded to you? You can sign up as a paying subscriber and get full access to E&O by clicking here.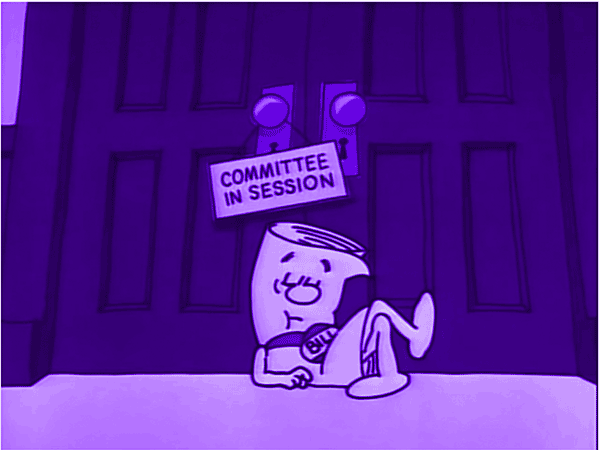 Pear Therapeutics ramps up lobbying with Medicare reimbursement bill in Senate and Medicaid bill in New York state Senate
If you recall in Issue 022 back in October 2019, I wrote about a Senate bill that mentioned digital therapeutics by name — a first. A markup bill in the Senate's Appropriations Committee included this language:
"Evidence-based Therapeutics.—The Committee notes that FDA has cleared a prescription digital therapeutic and a prescription mobile medical application to deliver cognitive behavioral therapy in conjunction with outpatient treatment of substance use disorder and opioid use disorder patients. The Committee requests SAMHSA include a report in the fiscal year 2021 CJ on how these new prescription technologies could be used by the behavioral health field as a tool to combat substance abuse and the opioid crisis by expanding patient access to treatment and recovery support services."
It read like something Pear's lobbyists wrote, and a little digging into the Senate's lobbyist records showed that Pear was the only company at the time that had filed anything with the words "digital therapeutics" as an issue it had lobbied on. Pear spent $40,000 on lobbying the federal government in 2018, and upped its spending to $70,000 in 2019. So far in 2020, Pear has spent $40,000.
New Senate Bill for PDTs is exclusive to mental health DTx
Pear's lobbyist is behind a new Senate bill that was sent to the Senate Finance Committee in late March: "S.3532 Prescription Digital Therapeutics to Support Recovery Act".
The bill includes a surprisingly limited definition of prescription digital therapeutics that only focuses on mental health:
"The term 'prescription digital therapeutic' means a product, device, internet application, or other technology that— (A) is approved or cleared by the Food and Drug Administration under a relevant authority (within the meaning of paragraph (2)); (B) has an approved indication for the prevention, management, or treatment of a mental health or substance use disorder, including opioid use disorder; (C) uses behavioral treatment or modification to achieve its intended result; and (D) can only be dispensed pursuant to a prescription."
The main objective of the bill, of course, is to secure reimbursement for these PDTs:
"DEVELOPMENT OF FEE SCHEDULE.—Within 180 days of the approval or clearance described in section 1861(kkk)(1)(A), the Secretary shall develop a proposed fee schedule for each prescription digital therapeutic so approved or cleared. In developing such fee schedule, the Secretary may use the gap filling process described on 84 Federal Register 60729 through 60742 and published on November 8, 2019."
The bill states that the payment would be for any prescription digital therapeutic that meets the definition above and is dispensed after December 31, 2020.
This new Senate bill was sponsored by Senator Shelley Capito (R-WV) and co-sponsored by Senator Jeanne Shaheen (D-NH). Neither of those two is on the finance committee, so it is likely this bill won't go any further. Also, lobbying must be difficult right now with social distancing, right?
A similar bill in New York's State Senate
In the New York State Senate, State Senator Pete Harckham (D-WF) introduced Bill S8316, "which relates to determining whether the state can claim federal financial participation for coverage of and payment for certain prescription digital therapeutics." The purpose of the bill is "to have prescription digital therapeutics covered by Medicaid."
Here's the relevant portion of the bill, which was introduced May 11, 2020:
"Certain PDTs provide clinicians and patients with evidence-based remote treatment modalities to treat substance and opioid use disorders, mental health, and other diseases and conditions. However, there is no clear statutory benefit category to allow Medicaid coverage for PDTs. In light of the promise of PDTs for the treatment of patients with substance use and opioid use disorders during the coronavirus pandemic, this legislation would require that the New York state department of health seek guidance from the Centers for Medicare and Medicaid Services relative to a coverage and reimbursement pathway for PDTs, in order to accelerate access to such therapies for enrollees."
Swedish pharma Orexo adds GAIA's DTx for depression to its US commercialization plans
Specialty pharma company Orexo, which is based in Sweden, has licensed another digital therapeutic from its partner GAIA: deprexis, a digital therapy that helps patients manage the symptoms of depression. The deal is for exclusive commercialization rights in the US.
The announcement builds on Orexo's two existing agreements with GAIA, which include the exclusive US commercial rights to vorvida, a DTx for alcohol use disorder (AUD), and exclusive worldwide commercial rights to OXD01, a DTx for opioid use disorder (OUD).
As I wrote in Issue 045 in March:
Orexo plans to price the two digital therapeutics between $600 and $1,000 per treatment, which Orexo says positions its products below list prices for Pear Therapeutics' two competitive DTx offerings: reSET ($1,000) and reSET-O ($1,600), which are also for alcohol and opioid use disorder, respectively.
Orexo expects to generate between $120 million and $200 million in net sales for vorvida — five years post-launch — using the lower $600 pricepoint and targeting the market share figures outlined in the image above. Vorvida is not yet cleared by the FDA, but Orexo expects clearance sometime in Q2, followed by a swift commercial launch in Q3 of this year. Expectations for its opioid use disorder DTx (codenamed OXD01, for now) are similar, but this product isn't expected to launch for a few more years. Orexo aims to submit OXD01 to the FDA sometime in 2022, after completing clinical trials in 2021.
Hinge Health CEO: Demand surging during the pandemic
Since publishing The Hinge Health Report a few weeks ago, I heard from Hinge Health CEO Daniel Perez. Notably, he shared that — contrary to my speculation that the pandemic could slow Hinge's momentum — the company has seen demand increase:
"I thought I interpreted a suggestion that [Hinge Health]'s growth rate is slowing secondary to COVID–19. It's definitely a really tough environment out there, and I'm not trying to run a victory lap (this economy is too frail and unpredictable). But demand for HH is surging. In April we added 20 percent more clinical capacity and are now adding another 30 percent on top of that in May-June. (Note: it's very challenging to see a PT right now, elective surgeries have been canceled, and people can't even go to the gym). Moreover, health plans and employers want a trusted solution in times of uncertainty. My prediction (from the eye of the storm) is that over the next six months we're going to see the most trusted solutions (Livongo, Hinge Health, Teladoc) continue to outperform their peers, and gain even more market share."
Also: I will add a few more of Perez's comments to The Hinge Health Report in the coming days.
Quick links to E&O research reports
The links below aim to make it easier for paying subscribers to find the long-form research reports on the E&O site:
The Digital Health Enrollment Report (Subscribers-only Link)
The Omada Health Report (Subscribers-only Link)
The Google Health Report (Subscribers-only Link)
The Pear Therapeutics Report (Subscribers-only Link)
The AliveCor Report (Subscribers-only Link)
Apple's Healthcare Work Experience (Subscribers-only Link)
Approximating Livongo's S-1 (Subscribers-only Link)
That's a wrap for Issue 052.