Virgin Pulse was one of Richard Branson's highest-profile flops.
No, I'm not talking about the employee wellbeing company formerly known as Virgin Healthmiles.
First, Virgin Pulse was the UK company's ill-fated attempt to compete with Apple's iPod -- way back in 2003. Virgin Pulse was the brand name for a line of portable music devices. The last one, which was the size of a silver dollar, looked like this: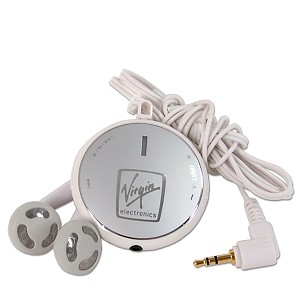 Here's Branson reflecting on his regrets about the misadventure years later:
"My management team says 2003 wasn't exactly a vintage year for our group. Around the time Apple introduced its iPod personal music player in 2001, a couple of very bright people from Palm sold me on their own funky version of the MP3 player, and a range of accessories. Virgin's management team strongly argued the financial analysis did not stack up and that we would have to sell a very high number of units to make it work. I insisted we push on and launch our very own MP3 player, the Virgin Pulse. I felt the product fit well with our brand, our music business and our heritage."
"We spent $20 million designing our MP3 player and bringing it to market. Though it and its successors were critically
×