Issue 018.
Get E&O weekly. | Subscribe | Digital health research from Brian Dolan.
Welcome to E&O.
Last week's newsletter had a 78 percent open rate. Here's what's happening this week:
I've been studying all things Pear Therapeutics these past few weeks. If you have any tips, leads, or insights on this ambitious company, please send them over. Must-read report on them coming your way next week.
CVS/Aetna poached Fitbit's SVP and GM Adam Pellegrini as its new head of consumer health. Pellegrini was Fitbit's top exec focused on moving the company into healthcare. He helped Fitbit get into FDA's Pre-Cert program and led the acquisition of Twine Health, which became Fitbit Care. Pellegrini previously held a lead digital health role at Walgreens. CNBC has other details in its story here.
Ginger, which I'm learning no longer calls itself Ginger.io, announced a $35M Series C this week led by WP Global Partners. This brings Ginger's total to $63 million raised. Ginger tells TechCrunch that some 200,000 people in 26 countries can access its services via their employers today. Customers include CBS, Netflix, Pinterest, Sephora, Twilio, Yelp and BuzzFeed. Their strategy is to move beyond the employer channel next. More here.
BrightInsight, a spin-out from Flex, has raised $25 million for its digital therapeutics platform-as-a-service offering. The company works with biopharma and medtech companies as a managed services provider that handles the regulatory lift, security risks, and privacy regulations that come with new digital products.
Did this get forwarded to you? Not yet a paying subscriber? You can sign up by clicking these very words.
————————————————————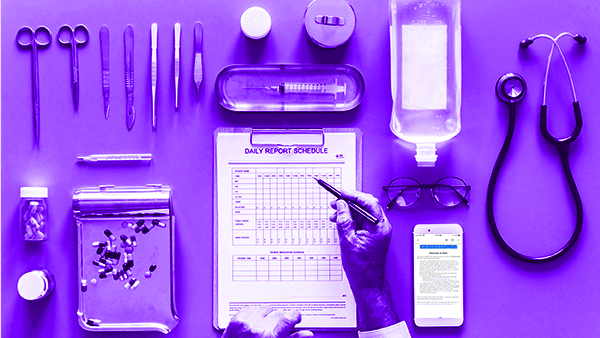 Livongo Q2 revenues: 96% diabetes/hypertension, 4% mental health, 2% prediabetes
Livongo's second-quarter results are out this week, and — despite increasing nearly every growth metric that matters — Wall Street was upset that the newly minted public company also increased its spending more than expected.
Livongo Founder and Chairman Glen Tullman said his company "did have IPO expenses" and "may have underestimated them slightly" and that the company is "continuing to invest because of [its] dramatic growth". The stock dipped on the news.
While the higher than expected losses and resulting stock drop grabbed headlines, I was curious to learn more about Livongo's business beyond its diabetes program.
Livongo doesn't break out revenue from its hypertension program, but it did point to the increased costs of shipping more blood pressure monitors as a hint that interest is growing in the program.
Livongo did include some metrics around its behavioral health program and its prediabetes and weight management offering, both of which it launched following acquisitions: myStrength and Retrofit, respectively.
Its behavioral health business brought in $1.8 million in revenue during the second quarter and a net loss of $100,000. For the first half of 2019, its myStrength unit brought in $2.8 million in revenue with $500,000 in net losses.
Retrofit contributed less revenue but more net income than myStrength. During the second quarter, Retrofit's prediabetes and weight management programs contributed $700,000 in revenue with $500,000 in net income. During the first half of the year, prediabetes and weight management programs brought in $2.1 million in revenue and $1.6 million in net income. (Livongo noted that it receives payment for its connected weight scales upfront for this program, but in the future, it will likely convert the model to a per person per month model like its diabetes program.)
Total revenue for the second quarter was $40.9 million.
So, prediabetes and weight management accounted for less than 2 percent of the quarter's revenue, while behavioral health programs made up slightly more than 4 percent. The remaining 96 percent includes both diabetes and hypertension revenues, but I'd bet more than 90 percent came from diabetes programs.
Clearly, Livongo's platform strategy still has a ways to go.
OptimizeRx acquires RMDY Health for $16M
This week patient engagement company OptimizeRx scooped up white-label app and chronic condition coaching platform RMDY Health, formerly known as Wellness Layers, for $16 million. The deal includes $8 million in cash and $8 million in equity when the transaction closes. RMDY was on track to bring in about $3 million in revenue for 2019.
RMDY counted Medtronic, IBM Watson, Premera, American Heart Association, VillageCare and Vitality as partners. The company offered a modular platform that allowed partners to piece together their own branded versions of care programs. RMDY called them digital therapeutics.
The company's highest-profile project was its work with Medtronic and IBM Watson on a prediabetes program.
That's a wrap on Issue 018 — Wrapping up The Pear Therapeutics Report today for publication next week, but always room for a few more insights. If you have them, send them my way by hitting reply to this email.