Issue 009. Livongo clients mostly small commercial pilots? FDA easing under Trump.
Get E&O weekly. | Subscribe | Digital health research from Brian Dolan.
Welcome to E&O.
Last week's newsletter had a head-turning 86 percent open rate. Here's what's happening this week:
Yes, it's only Tuesday but we're early because your editor is hightailing it to Cape Cod this week for fireworks and fried clams.
Forget moonshots, capture lions: Two different digital therapeutics teams just took home prizes at Cannes. The first went to this nightmarish, animated short for The Learning Corp.'s Constant Therapy program, which helps trauma patients recover from brain injuries. The other was The Pharma Grand Prix prize, which went to GSK and its ad agency in China for an app that asks you to blow into the phone's microphone to screen for COPD. It's WeChat-powered and China-only.
But wait, there's more… on UnitedHealth's acquisition of PatientsLikeMe. A powerhouse trio of healthcare thinkers teamed up to pen a thoughtful (and long) piece on the background and potential fallout.
Livongo (more on them below) wasn't the only digital health IPO talk this week. Patient check-in company Phreesia filed its S-1. Data analytics company Health Catalyst did too. Finally, analytics and revenue cycle management company Change Healthcare began trading this week.
Don't click yet — let those hyperlinks cool off a little and read on for important studies, deals, insights, data, and news below.
Hi. Did this get forwarded to you? Not yet a paying subscriber? You can sign up right over here.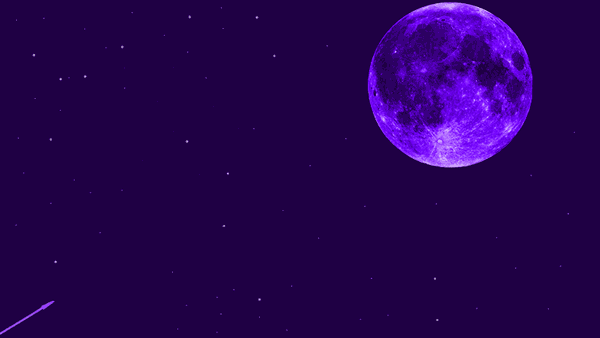 20 things worth thinking about from Livongo's S-1
Financials
According to the S-1, revenue for 2017 was $30.9 million and for 2018 it was $68.4 million. That's year-over-year growth of 122 percent. Revenue for the first three months of 2018 was $12.5 million vs $32.1 million for the first three months of 2019. That's year-over-year growth of 157 percent.
Net losses of $16.9 million in 2017 and $33.4 million in 2018. Net loss of $4.2 million at the end of March 2018, and $15.0 million at end of March 2019. Their accumulated deficit was $128.6 million at the end of March 2019.
Livongo's channel partners are crucial. Sales through its top 5 channels: Express Scripts, CVS Pharmacy, Health Care Service Corporation, Anthem, and Highmark, brought in 50 percent of its revenue in 2018 and 59 percent of revenue for the three months ended March 31, 2019.
Livongo derives "a substantial majority" of its revenue from its diabetes program, and it expects that this will continue for the next several years.
Livongo commercially launched its hypertension program in August 2018 after announcing it at the beginning of that year. As of the end of March 2019, 5.4 percent of Livongo's clients offered the solution to members. (That seemingly exact percentage is challenging since the company reported having 679 clients at the end of March. So, 36.67 clients offered hypertension? One of those numbers must be off.)
Customer metrics
At the end of 2017, Livongo had 218 customers. By year-end 2018 that ramped up to 413 customers and 114,000 members in the program. Its most recent metrics were for the end of March 2019: 679 customers and 164,000 members. (Weirdly, the 679 includes the 120 new clients that its acquisition of myStrength brought in February, while the 164,000 member number only includes those in Livongo's diabetes program.)
Livongo's clients include over 20 percent of the 2018 Fortune 500 Companies.
Livongo's clients (for Diabetes and Hypertension) typically sign 1- to 3-year contracts, and pay on a PPPM basis, beginning when their members start using the services.
Small-scale pilots or full rollouts?
By dividing Livongo's 114,000 members in 2018 by 413 — the number of clients at the time — you can get an average of 276 members per client in Livongo's diabetes program.
Considering Livongo's stated 34 percent conversion rate, on average, Livongo's clients are granting it permission to recruit from about 811 employees and dependents with diabetes.
Since Livongo has 20 percent of the Fortune 500 as clients, it is safe to conclude many of its clients have only committed to a smaller scale launch. If global diabetes rates hold true for employees and their dependents at Fortune 500 companies, the average company on that list would have more than 5,000 employees (and including dependents would bring a higher figure) with diabetes.
Engagement metrics
Engagement: An average member interacted with Livongo's products more than 250 times per year.
Average monthly member churn for 2018 was approximately 2 percent.
M&A historical details
Livongo acquired Diabeto in August 2017: Total purchase consideration was $2.6 million in cash, of which $0.6 million was paid in 2017 and $2.0 million was paid in 2018. (Unclear why: Seems Livongo hasn't used Diabeto's technology.)
Livongo acquired Retrofit in April 2018. Total consideration at closing cash payment of $12.4 million. Earn-out totals $7.0 million, based on qualified member targets in '18, '19, '20.
Livongo bought myStrength February 2019. $30 million in cash, earn-out up to $5.0 million based on milestones due at end of 2019. (Accounting jujitsu places fair total purchase consideration at $33.5 million.) As noted above, this brought in 120 clients too.
Minor HIPAA, FDA, technical setbacks
Surprised to see no mention (unless I missed it) of Livongo's HIPAA violation from 2015, which I wrote about in the Livongo report in May: Its shipping partner sent lancing devices to the correct addresses but used the wrong member name on each of the packages delivered November 2015.
In the S-1 Livongo did discuss its FDA recall from 2015/2016: "We determined that the instructions provided with our test strips were incomplete. We distributed revised instructions to our members and submitted a publicly available Correction and Removal report to the FDA."
This one was news to me: "Additionally, we are aware that our connected weight scale can overheat due to user error if the member incorrectly installs the batteries."
Patents
Livongo has 23 patents and one pending patent application in the United States.
Regulatory easing: Fewer FDA enforcement actions under Trump admin
The FDA has taken fewer enforcement actions since the Trump administration started, according to a new report from Science:
"The agency's 'warning letters'—a key tool for keeping dangerous or ineffective drugs and devices and tainted foods off the market—have fallen by one-third, for example. Such letters typically demand swift corrections to protect public health and safety. FDA records from Trump's inauguration through 22 May show the agency issued 1,033 warning letters, compared with 1,532 for the most recent equivalent period under former President Barack Obama. Compared with the start of the Obama presidency, Trump-era letters dropped by nearly half."
As of 2016, just 13 percent of medical devices included software
Cybersecurity issues are increasingly an issue for medical device companies as software becomes critical to their products in the IoT era. A smart study in the British Medical Journal (open access) looked at both how many medical devices in the FDA database discuss software components and how many of those discuss cybersecurity. Here are the concluding remarks from the study's authors:
"Among regulated devices, 13.79 percent were identified as including software. Among these products, only 2.13 percent had product summaries that included cybersecurity content over the period studied. The overall share of devices including cybersecurity content was higher in recent years, growing from an average of 1.4 percent in the first decade of our sample to 5.5 percent in 2015 and 2016, the most recent years included. The share of devices including cybersecurity content also varied across regulatory areas from a low of 0 percent to a high of 22.2 percent."
Roche's mySugr now has 130 employees
Roche acquired Austria-based diabetes management company mySugr almost exactly two years ago, on June 30, 2017. At the time mySugr had 47 employees. Roche has grown the mySugr team to 130 now. Many of them are working out of mySugr's recently expanded San Diego office.
Vinod Khosla talks Ginger.io and Alivecor
Famed venture capitalist Vinod Khosla gave a 100-slide presentation at his VC firm's recent CEO summit that included a few general positioning statements about some of Khosla Ventures health tech portfolio companies. Here's how Khosla framed Ginger.io and Alivecor in a few seconds each:
"Ginger.io is doing mental health where you get a response in 30 seconds, not three weeks, if you need mental health as an employee of a corporation."
"Alivecor is doing cardiology instantaneously and at very low cost."
More interestingly, his slide described Ginger.io as "reinventing mental health as a new stack" and he previewed forthcoming news from Alivecor: "General cardiology as accessible, affordable, 24/7 (full stack soon) service."
That looks like a hint as to how Alivecor will further differentiate itself from Apple.
Blue Shield of California's confusing DTx update
The various writeups about Blue Shield of California's digital therapeutics platform, a relaunch of its corporate wellness offering Wellvolution, were confusing this week.
Reading between the lines, it looks like the real story is that its old partner — Healthways-spinout MeYou Health — is shutting down, finally. MYH's few remaining employees seem to only be working there part-time as of this spring. Its Twitter account stopped tweeting in February.
Blue Shield of CA actually announced its Wellvolution Next plans (and a new focus on digital therapeutics) in November. It has had a longstanding relationship with Solera that gives its members access to diabetes prevention programs (DPP) through their platform. Seems like Solera may be taking over some of MeYou's responsibilities, whichever haven't already moved in-house.
That's a wrap on Issue 009: Time to hit the beach.