Issue 010. Germany passes DTx formulary, payment law. Outcomes over Exits?
Get E&O weekly. | Subscribe | Digital health research from Brian Dolan.
Welcome to E&O.
Last week's newsletter had an A-OK 74 percent open rate. Here's what's happening this week:
Your editor, the Unburnt, is back in action after a relaxing few days oceanside.
Rulebreakers turned rule makers: Manatt's Lisa Suennen and Health 2.0 Co-Founder Matthew Holt each penned a list of Rules for Health Tech Startups. Holt's vs. Suennen's.
Don't call it AI: The UK's NHS made its symptom checker content voice-enabled via Amazon's Alexa.
The FCC is looking for comments on its proposed $100M Connected Care pilot, which will provide "an 85% discount on connectivity for broadband-enabled telehealth services that connect patients directly to their doctors" for a range of medical condition.
Nature published a worthwhile overview of the challenges facing software-driven medical devices. The commentary introduces (new to me) acronyms, including software in a medical device (SiMD) and software-driven medical device (SdMD), both nuanced alternatives to the generally accepted software as a medical device (SaMD) construction.
Skip those links for now and scroll on down for important studies, deals, insights, data, and more below.
Did this get forwarded to you? Not yet a paying subscriber? You can sign up right over here.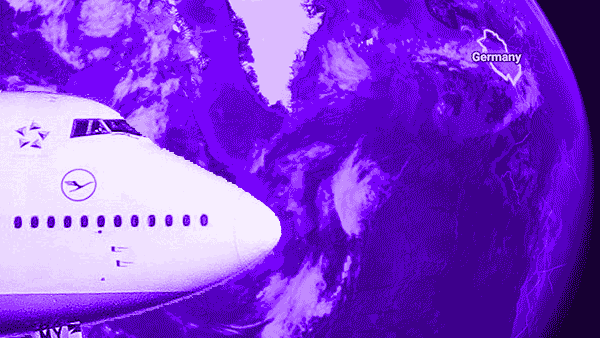 Germany passes law for national digital therapeutics registry and payment
As was widely expected, Germany's legislation on digital health, which I mentioned in E&O Issue 002, progressed this week as the country's Minister of Health Jens Spahn successfully defended his bill and the Cabinet approved it. The law is an effort by Spahn to help his country catch-up with, and in some ways move ahead of, the rest of the world when it comes to the digitization of healthcare. The relevant digital therapeutics bits of the legislation, named Digitale Versorgung-Gesetz ("Digital Supply Law") or DVG, are outlined below:
Formulary: DVG calls for a new national registry, managed by the country's health regulator the BfArM (Bundesamt für Arzneimittel und Medizinprodukte), for digital health offerings. If a digital health service or therapeutic is listed in the registry, the country's payers, known as sick funds, must pay for them.
Four criteria: Qualifying criteria for digital health solutions are still somewhat unclear, which will likely lead to a large number of applicants for the registry. The bill mentions solutions useful in the diagnosis, supervision, or treatment of patients.
Efficacy requirements are low: Known criteria for the registry include assessments of security, functionality, quality, and positive care effect. The positive care effect criterium does not require rigorous (and expensive) clinical trials. It includes quality of life measures and can be proven via case studies, statements from experts, real-world evidence, or clinical studies. The thinking here is these therapeutics are relatively low-cost, but spending the money to prove their efficacy in an RCT will drive up their pricing.
Pricing and 12-month pilot period: The most interesting aspect of the plan is that the digital health solutions provider can set their own prices and they can get their solution into the registry for 12 months without any efficacy data, assuming they can meet other criteria. The initial 12-month period can be used to gather the necessary data to remain in the registry. If the digital health company sets pricing too far above market pricing, the government can set a cap at their discretion.
This write-up from consultants Simon Kucher & Partners (written back in May but still has the relevant details) is a worthwhile read.
Propeller Health CCO Chris Hogg argues for Outcomes over Exits
Propeller Health's Chief Commercial Officer Chris Hogg penned his first column for TechCrunch this week. It's a must-read for anyone working to improve patient outcomes with digital products and services. Here's Hogg's call-to-action:
"The media has to be more critical of how it covers burgeoning digital health startups, prioritizing coverage of peer-reviewed research and proven outcomes over funding rounds and hiring numbers. The speaking circuit has to laud founders who can talk about how their products have changed people's lives for the better, rather than giving the main speaking slot to the biggest exit of the year. And the investor community has to be patient with its investments, understanding that true growth in healthcare takes time."
Move slowly, and prove things: Digital health is growing fast but at what cost?
Novartis helps Apple build out ResearchKit with eye testing features
When Apple first announced ResearchKit, the company noted that clinical researchers who developed new tools on the platform could contribute to the ResearchKit community for others to use. At one of the concurrent sessions of Apple's Worldwide Developers Conference this year, the company showed off ResearchKit's new features, including two contributed by Novartis.
Novartis originally developed the two tools for its own ResearchKit app, FocalView, which enables it to run ophthalmology studies. The first contribution is a visual acuity test that asks the user to move an arrow around a circle until it points to the opening of a letter "c" that has rotated randomly in the middle of that circle. The contrast remains the same, but the "c" decreases in size as the test progresses. The output is a score called a visual acuity rating (VAR).
Novartis' other contribution from its FocalView app was a contrast sensitivity test. This one is much like the acuity test mentioned above, but the "c" remains the same size while its contrast with the background continually decreases.
Watch this video from the WWDC19 session for more.
Seven open questions about the DTx market from Voluntis
At the recent Digital Health Pharma Congress in Boston, Voluntis CEO and founder Pierre Leurent shared seven open questions he saw on the horizon for prescription digital therapeutics:
Will pharma develop brand-agnostic or brand-specific digital therapeutics?
Will digital therapeutic companions be developed alongside molecules as early as their clinical development stage?
Will pharma seek standalone reimbursement for DTx or bundle DTx with pharmaceuticals?
Will regulatory pathways evolve to advance Rx+DTx combinations?
Will market access pathways evolve to facilitate reimbursement of DTx?
Will pharma build DTx in-house, partner with, or acquire DTx manufacturers?
Will DTx-generated data become a key contributor to real-world evidence?
Sanofi: IP is the stickiest part of digital health partnership negotiations
At last month's BIO 2019 conference, Sanofi's VP of Digital Business Development Rachel Sha said that IP and negotiating who owns what is the most difficult part of the negotiations her team has had with digital therapeutics partners.
"I would say that in all the deals we are negotiating, IP is the one area that is stickiest. People might think in this tech space that IP doesn't matter. It does matter. You have to be thoughtful about the data, the modeling, the algorithms, the experience. All of that is potentially patentable. Because of our interest in this space, we are quite careful about when we want to protect that interest and keep it exclusive. Equally, if it is a platform capability, we are willing to consider non-exclusivity and also working to ensure it becomes standard across the industry. We have a broad and flexible approach to intellectual property, but we spend a lot of time and energy discussing it internally and also with potential partners."
"In this space, oftentimes I hear speed is more important than patents because in technology it is a lower bar to innovate around, so the faster you move the faster you improve upon your product and solution. That, for sure, can be a larger competitive barrier than the patents themselves."
China's Ping An uses 1.4M agents to help onboard patients (in-person) onto its digital health services
At the World Economic Forum's recent meeting in Dalian, China, Ping An Group co-CEO Jessica Tan shared some metrics from the world's largest health insurance company, which one of her co-panelists referred to as a "health data mastodon". Tan also talked about onboarding patients into digital health programs and how her company's telemedicine service, GoodDoctor, has evolved.
Tan outlined a few helpful metrics about China and its healthcare system. There are about 1.4 billion people in China and only 3 million doctors. China's healthcare system is hospital-focused as opposed to general practitioner-focused like most systems in Europe. As a result, follow-up care in the traditional Chinese healthcare system is virtually non-existent after discharge.
Ping An believes strongly that face-to-face interactions with its customers are a key first step to digital health adoption. For example, Ping An has 1.4 million life insurance agents. When it launched its flagship app, which includes everything from financial management services to remote doctor visits, the company instructed its agents to get all of their customers onto what it refers to as its "life insurance app" when it launched. Today, the consumer-facing life insurance app has 200 million users, far more than its actual 60 million life insurance customers.
Ping An describes GoodDoctor as a family doctor service that can conduct simple diagnoses. The service is powered by 1,000 physicians in China and it currently boasts 250 million users online and on the app. It has just over 60 million monthly active users, Tan said. Every day 550,000 people use the service. That math seems difficult to reconcile, but Ping An has managed to offload about 75 percent of the most common patient questions to an AI chatbot.
Tan also mentioned it was working with Sanofi China on a diabetes program that follows up with patients after their discharge from hospital with a diabetes diagnosis. The companies are using both nurses and AI assistants to help patients with medication adherence and questions related to self-managing their condition. Separately, Tan said Ping An is hiring social workers for in-person visits with co-morbid seniors to help them get set-up with digital health services that will help them manage their multiple chronic conditions.
"If you expect someone to self-learn, download, and do all these things — I think it is too difficult… so usually we get our agents [to help]," Tan said.
UnitedHealth buys its Motion program from Francisco Partners
Not officially confirmed: But I have it from a reliable source that UnitedHealth has acquired the assets behind its corporate wellness program, Motion, from Francisco Partners. Motion was previously powered by Qualcomm Life. Francisco acquired the Qualcomm Life business unit from Qualcomm and rebranded it Capsule Technologies in February.
That's a wrap on Issue 010: What did I miss?