Issue 011. FDA first Pre-Cert clearance: Likely Pear insomnia DTx. More Livongo.
Get E&O weekly. | Subscribe | Digital health research from Brian Dolan.
Welcome to E&O.
Last week's newsletter had a this-is-becoming-a-pattern 74 percent open rate. Here's what's happening this week:
Your editor's alarm goes off 2:30am each morning to take the young pup out. Last night a pack of coyotes was howling nearby. Happy to report: We're both here to tell the tale.
Wisconsin's state legislature is considering a bill that would create a statewide "diabetes action plan". Welldoc's Chief Strategy Officer Anand Iyer was in-committee as an expert witness. Full video (Iyer's testimony starts around 2hr 10min).
* Meanwhile, Scotland is setting up a new government body next year that oversees all things digital health, including digital therapeutics.
* Not much to this, but just noticed that Fitbit added a new section to its website focused on "digital therapeutics" in January. A new video from the wearable maker this week attempts to make the case for their inclusion in the DTx category.
* STAT has a worthwhile article on how DTx company Big Health brought in a Pixar animator to help build its anxiety app, Daylight.
* Wired has the backstory on how the FDA came to take action on the Medtronic insulin pump app cybersecurity kerfuffle.
* Finally, Omada CEO Sean Duffy told MobiHealthNews his company is evolving into a digital provider from the digital therapeutic category he first coined.
But wait — that's your weekend reading, move right along for more important clicks, deals, data, takes and news below.
Did this get forwarded to you? Not yet a paying subscriber? You can sign up right over here.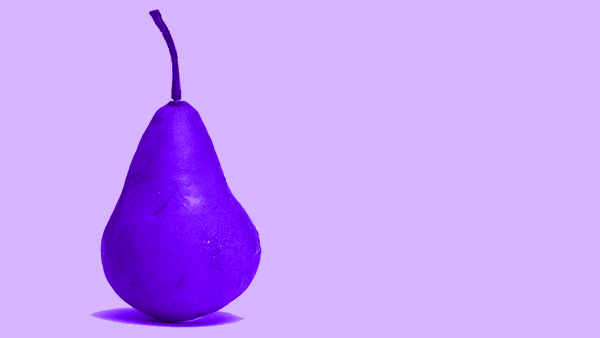 FDA's first Pre-Cert test case looks to be Pear's insomnia and depression DTx
Pear Therapeutics announced this week that its next digital therapeutic, Somryst, which uses cognitive behavioral therapy (CBT) and sleep restriction tactics to help patients with insomnia and depression, might be the first medical device to go through the motions of FDA's Pre-Cert program. The company submitted the DTx to the agency following the FDA's first-ever, on-site audit for Pre-Cert:
"As part of the program, Pear has been working closely with the FDA and volunteered to undergo the first-ever Excellence Appraisal in May 2019, consisting of an onsite evaluation of the company's commitment and execution across product quality, patient safety, cybersecurity responsibility, clinical responsibility, and a proactive culture," Pear wrote in its announcement.
It's unclear if (and unlikely that) going through Pre-Cert will speed Somryst's path to market because the FDA still needs to review it as it would any other 510(k) in addition to the Pre-Cert activities it tests out on Somryst.
Working with researchers at the University of Virginia's Medical School, Pear has put Somryst through two RCTs, which together included more than 1,400 adults with chronic insomnia. Of those, about 1,100 also had depression. The larger of the two studies included more than 1,100 adults with both conditions.
"The treatment arm received the investigational PDT, and the comparator arm received an attention-matched digital placebo along with usual care. Results were measured at baseline, at nine weeks, and post-treatment at six months, 12 months, and 18 months. At the end of a 9-week treatment course adults randomized to the investigational PDT showed a reduction in mean Insomnia Severity Index (ISI) score to 7.27, from a baseline of mean 15.92, while the control patients showed a reduction in ISI score to a mean of 13.17, from a baseline of mean 16.23 (LS Mean Differences of -5.90, (95% CI, -6.68, -5.11); p < 0.0001). The treatment group also showed a reduction in depression severity, as measured by the Patient Health Questionnaire 9 (PHQ9), to a mean score of 3.78, from a baseline mean of 8.03, while control patients showed a reduction to a mean PHQ9 score of 6.20, from a mean of 7.84 at baseline (LS Mean Differences -2.42, (95% CI, -3.01, -1.83); p < 0.0001)[4]."
According to its product pipeline, the next DTx Pear submits to the FDA will be the therapeutic for schizophrenia it developed with Novartis.
One more Livongo S-1 update, then I'll give it a rest
Around 4:30am Monday morning, Livongo updated its S-1 filing with expected details around its IPO's pricing range and the number of shares it plans to include. The company also slipped in a few unexpected changes. (If you follow me on Twitter, this is just a recap of my thread earlier this week.) Here's what I found:
Livongo estimates net proceeds from the IPO will be $208.9M (or $241.0 million if the underwriters exercise their over-allotment option in full), based on the midpoint share price.
The company now has 720 clients and 192,000 Members. It added 78,000 new members during the first half of the year. Notably, it added way more members in Q1: 50,000 vs Q2: 28,000.
This was the eyebrow-raiser from Livongo's S-1 amendment: Did Livongo lose a major health plan client? In its original S-1, Livongo wrote that their clients included five of the top seven largest health plans. Their updated S-1 changed that number to four. Typo the first time around? One Twitter follower of mine wondered if it was a health plan merger. Charitable suggestions, both.
Livongo estimates net losses for H1 2019 will be around $30M vs $10M from H1 2018.
This one looks like lawyers' work: Livongo tweaked its average onboarding timeframe: "Regardless of when the agreement is entered into, we can typically complete client implementation in an average of approximately three months." They wrote "11 weeks" in the original S-1.
Livongo corrected its employee headcount: "For example, our full-time employee headcount has grown from 164 employees as of December 31, 2017, to 385 employees as of December 31, 2018, to 471 employees as of March 31, 2019." The 2018 number was apparently incorrect in the original S-1. Back then they had written 410.
Livongo added an enrollment rate metric for 2017: "At the end of twelve months, our average enrollment rate for Livongo for Diabetes clients who launched enrollment in 2018 is 34% of the total recruitable individuals at a client, up from 29% for clients who launched in 2017."
Kinnevik, Sapphire Ventures, and GC Venture LH are teaming up to buy out Merck Global Innovation Fund's more than 6 million shares in a secondary sale at a price equal to the IPO.
Also, Kinnevik, which holds more than 5 percent of Livongo already, wants to buy about $20M worth of shares in the IPO.
Finally, Livongo added that it has to ask permission for more debt: "However, subject to limited exceptions, our loan and security agreement with Silicon Valley Bank, or SVB, prohibits us from incurring indebtedness without the prior written consent of Silicon Valley Bank."
Peak plans to evolve from DTC health app-maker to FDA-cleared DTx
One of the better digital health-focused Twitter conversations this week debated whether a company can start out as a direct-to-consumer business and successfully evolve into a healthcare service reimbursed by payers. It's an oft-cited evolutionary path with few strong case studies.
Peak, a digital health app-maker with direct-to-consumer offerings focused on brain training and sleep health, looks to be another test case in the coming year.
Peak's eponymous brain training app launched in September 2014 and now boasts 50 million downloads and 2.5 million monthly average users. More importantly, is has 500,000 paying subscribers at an average of $4.99 a month. That's about $2.5M a month in revenue from its flagship. Peak's sleep app, called Rise already has users in the hundreds of thousands and just launched in March.
Peak has begun conducting small-scale efficacy studies of its flagship program. Some of those have been published. Its next planned move is to secure FDA clearance and a CE Mark this year for early detection and tracking of cognitive decline for Alzheimer's patients. It plans to do the same later this year or early next for a DTx that treats or prevents sleep disorders. Multiple Sclerosis, depression, and attention disorders are all on its three-year roadmap. Peak has a team of about 50 right now.
Check out this recent slide deck from Peak CEO Xavier Louis for more on the above.
Sanofi's digital therapeutics lead talks mental health and pharmaco inertia
Sanofi's VP and Global Head of Digital Therapeutics Bozidar Jovicevic told the StartUp Health podcast team that the increased interest in digital health from tech giants like Google and Apple has put pressure on pharmaceutical c-suites to get more serious about their longterm plans to look "beyond the pill".
Jovicevic said that the report on mental health parity that Milliman published in 2017 had a massive effect on how he thinks about mental health, especially how mental health comorbidities drive up costs associated with treating pretty much every other medical condition.
Read or listen to the whole interview right here.
Quick clicks: Biofourmis, Oxford VR, Withings
FDA-funded hunt for new heart failure endpoints in clinical trials: "Starting next month, the partners will track heart failure patients for 60 days after they are discharged using Apple Watch and Biovotion's Everion wearable. These devices will feed data into Biofourmis' BiovitalsHF, a platform that crunches sensor data to derive physiology biomarkers and detect heart failure decompensation. Biofourmis will also provide a smartphone app that enables the capture of electronic patient-reported outcomes and helps patients perform a two-minute step test." FierceBiotech
Large-scale UK trial of VR therapy for serious mental health conditions: "Healthtech startup Oxford VR has teamed up with gameChange, a £4 million project funded by UK National Institute of Health Research, to test the technology and advance its roll out across the National Health Service (NHS)… Oxford VR is targeting its therapy at people diagnosed with psychosis, a condition that affects an individual's thoughts, feelings and behaviors." Forbes
Withings launches new blood pressure, stethoscope, ECG all-in-one device: The one-time Nokia acquisition announced its new device is now shipping in Europe. Withings
Call for FDA Guidance Reform, ATA's Annual 50-state Telehealth Report
Good Guidance Reform: Bradley Merrill Thompson of Epstein Becker penned a lengthy, three-part series on LinkedIn that creates a roadmap for the FDA to overhaul is guidance process. Thompson sees room for improvement in how the agency uses its draft and final guidance documents. Check out Part I here.
ATA's Annual 50-state Telehealth Report Card: As it does every year, the American Telemedicine Association published its state-by-state telehealth policy and reimbursement report. A few key metrics, according to the ATA:
40 states and the District of Columbia have adopted substantive policies or received awards to expand telehealth coverage and reimbursement since 2017.
36 states and D.C. have parity policies for private payer coverage; only 21 states and D.C. have coverage parity policies in Medicaid.
28 states have Medicaid payment parity policies; only 16 mandate payment parity for private payers.
The majority of states have no restrictions around eligible provider types; ten states have authorized six or more types of providers to treat patients through telehealth.
Only 16 states limit telehealth to synchronous technologies while most of the country recognizes the benefits of remote patient monitoring (RPM) and store and forward (S&F).
RIP Issue 011. Who else should be reading this? Hit that forward button.