Issue 012.
Get E&O weekly. | Subscribe | Digital health research from Brian Dolan.
Welcome to E&O.
Last week's newsletter had a doubly lucky 77 percent open rate. Here's what's happening this week:
Those are this week's appetizers but the meat and potatoes of this here newsletter meal are still to come — read on for more, news-hungry readers.
Did this get forwarded to you? Not yet a paying subscriber? You can sign up by clicking these very words.
————————————————————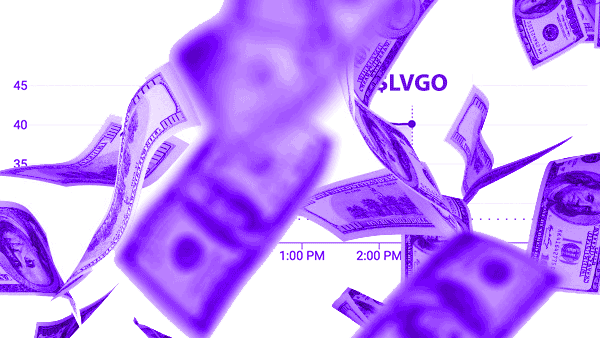 Researchers lambast FDA's 2017 approval of Proteus-Ostuka digital medicine
The British Medical Journal published a must-read meta-analysis this week focused on the data Otsuka and its partner Proteus Digital Health submitted to the FDA to secure approval for its digital medicine, Abilify MyCite:
"Our review of the clinical trial data submitted to the FDA for the approval of Abilify MyCite reveals that the data submitted were limited to trials that simply assessed whether patients could use the product as intended. There was no evidence of superiority or non-inferiority compared with non-digital versions of aripiprazole, other active comparators or placebo, and scarce data on safety…"
"Considering these limitations, the most accurate statement regarding Abilify MyCite's capabilities is that Abilify MyCite successfully tracks ingestion of aripiprazole with embedded sensor'. As acknowledged in the FDA letter, the lack of a single comparative trial means there is no way to know whether digital aripiprazole improves treatment adherence, quality of life, psychiatric symptoms or remission. However, the risk management plan specifically asks for an 'open label, longitudinal post marketing trial' without requiring any comparison group."
AliveCor's sixth CEO comes from Amazon
AliveCor announced its new CEO, Priya Abani, who hails from Amazon where she served as general manager and director of Alexa. Prior to her three years at Amazon, Abani worked at Intel for about a decade in its platform engineering group. CNBC reports that AliveCor-backer Khosla Ventures recruited Abani for the role.
As I reported in Issue 001 of E&O, Khosla Ventures is actually a majority owner of AliveCor.
AliveCor's most recent CEO, Vic Gundotra, stepped down because of an ill family member. Like Abani, Gundotra worked in a high-profile role at a Big Tech company (Google) before taking the helm at AliveCor. Gundotra went on to hire a number of Xooglers at AliveCor.
If you count interim CEOs, AliveCor has had a half dozen CEOs since its founding in 2011.
ResMed highlighted Propeller's outcomes instead of financials on quarterly call
ResMed, which acquired Propeller Health earlier this year, held its quarterly earnings call today but did not disclose any specific financials related to its new subsidiary. Instead, ResMed CEO Mick Farrell made a point of highlighting (more than once) outcomes from the Cleveland Clinic-Propeller Health study (E&O Issue 006). Farrell mentioned three metrics from that study:
58 percent improvement in medication adherence
48 percent increase in symptom-free days,
and a 53 percent reduction in visits to the ER
Farrell also noted, as he did in the last quarterly call, that as soon as one of Propeller's big pharma pilot customers (three out of the five biggest pharmacos if I understood Farrell correctly) converts into a full-scale commercial launch, the business unit will become profitable.
ResMed also touted Propeller Health's expanded partnership with Walgreens, which was announced this week. The pharmacy's online Find Care platform now helps Propeller recruit new patients into its asthma and COPD programs.
Mount Sinai spinout Rx.Health has prescribed DTx to 1,100 patients so far
Rx.Health, the app prescription platform spinout from Mount Sinai, announced this week that it had prescribed its cardiac digital therapeutic program to more than 1,100 patients so far. That included 128 patients in the past week and 23 in the preceding 24 hours.
Lark CEO: Most DTx companies are incremental change
Julia Hu, the founder of Lark Health, argues in a column this week that most digital therapeutics companies are simply digitized versions of legacy care programs. Lark offers a DPP program as well as wellness, diabetes care and hypertension programs. Lark's total users, including its direct-to-consumer wellness offering, number 1.9 million.
"We are beginning to see how we can harness technology to address this looming crisis with the rise of digital therapeutics, tools that help people manage chronic conditions. The problem is that most of these solutions are only ushering in incremental change when we need bold new approaches…"
"The problem is that too many of the existing digital therapeutics just build on that model, replacing an in-person visit with a virtual visit with a nurse who can view results from connected glucose monitors or blood pressure cuffs. Those are great initial improvements that allow people to more actively manage their own conditions with a lot of complex data, and allow providers to more efficiently monitor their high-risk patients. But that's just adding infrastructure — it's not solving the fundamental problem."
Lark has grown its headcount from about 25 employees two years ago to about 70 now. However, the company does not generate much press, which makes reading the founder's analysis here all the more interesting.
Issue 012 is a wrap. Who else should be reading this? Hit that forward button.