Issue 013.
Get E&O weekly. | Subscribe | Digital health research from Brian Dolan.
Welcome to E&O.
Last week's newsletter had a shouldn't-you-be-on-vacation? 82 percent open rate. Here's what's happening this week:
Your editor is feeling thirsty as the summer draws to a close. In a couple of weeks (Tuesday, August 13th) I'll be joining up with a few other Boston-area digital health groups to host a networking event in the city: The Summer of '19 Liquidity Event. It's organized by HealthTech Build, a local non-profit association where I'm a board member. If you want to grab a drink that night register here (https://www.eventbrite.com/e/summer-of-19-healthtech-liquidity-event-tickets-65739439433) and be sure to let me know, too.
Worried about digital health funding drying up? Two relevant data points for you that dropped this week:
> Boston-based, health technology-focused venture fund Flare Capital Partners raised a new $255 million fund.
> VC firm Oak HC/FT also raised a new fund — its third, this one is $800 million. (The HC stands for healthcare, the FT for fintech.)
The proposed rule for the CMS Physician Fee Schedule, a 1,704-page document, went live in the Federal Register this week and digital health types understandably rushed to Control+F their way through it. The relevant section on potential changes to Chronic Care Management (CCM) CPT Codes starts on page 222 (pdf). It includes a number of requests for input.
Don't be so quick to click. There's more below — so read on — and put off making those difficult click-through decisions.
Did this get forwarded to you? Not yet a paying subscriber? You can sign up via a fair assortment of Internet-connected devices right here.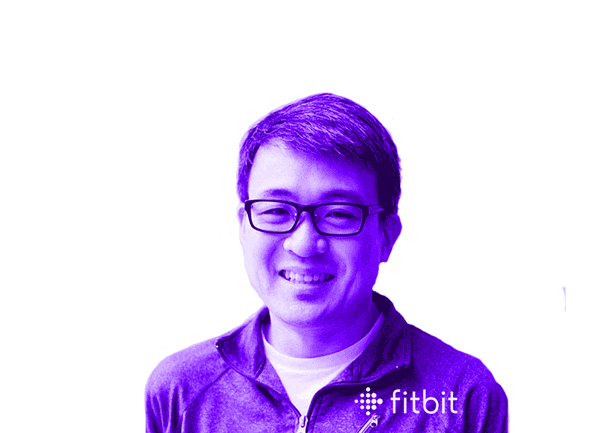 Can Fitbit transform into a SaaS healthcare company in time?
Fitbit's share price is at an all-time low right now and its market cap is currently well below its expected annual revenue figure for 2019. Yesterday the step-counting pioneer admitted that its latest smartwatch, Versa Lite, has failed to sell as well as expected. Today's unprecedented share price theoretically makes the company a potential acquisition target and has to be putting pressure on its executive team.
Fitbit CEO James Park has argued — for a few quarters now — that the company is focused on transforming its business from an episodic relationship (buy a tracker once in a while) with its customers to a SaaS business. In other words, in the future customers might pay monthly subscriptions and hardware could be included for no additional fee.
Park has pointed to Fitbit's falling device prices as a strategic tactic designed to make employers and health plans more willing to buy up large quantities of the devices to distribute to covered lives. That's the bulk of business brought in by Fitbit's enterprise-focused group, Fitbit Health Solutions (FHS). However, Fitbit has high hopes for Fitbit Care, the rebranded group that started out as the Twine Health acquisition.
Fitbit is poised to launch its premium service offering in the second half of this year, which will mark the beginning of its transformation away from a hardware-focused company. It also expects its FHS unit to post $100 million in revenues for the year, after hitting well over $50 million in the first half. The company has not broken out how much of that $100 million will come from its Fitbit Care subgroup, but it has long noted that service revenues across the company make up only 1 percent of revenues.
All of that suggests Fitbit's healthcare ambitions are still a long way off. Can a pivot to SaaS buy the iconic wearable maker enough time to grow its Fitbit Care division and take on chronic disease management companies? When asked for an update on the company's discussions with the FDA over a 510(k) clearance for its sleep apnea algorithm, Park, understandably, would only say that they are working on it. There's no specific timetable that they can share.
FDA: Voluntis' cancer digital therapeutic Oleena falls under enforcement discretion for Class II
France-based digital therapeutics company Voluntis, which primarily focuses on diabetes and oncology currently, announced that the FDA had determined its newest digital therapeutic, Oleena, falls under enforcement discretion as a Class II medical device. Oleena is intended to help people with cancer better self-manage symptoms that impact their quality of life. Here's how Voluntis describes the offering:
"Oleena is a care companion for the cancer patient journey based on mobile and web technologies that enables self-management of symptoms and remote monitoring by care teams. Oleena provides patients with personalized insights to self-manage the symptoms they experience over the course of their disease. Once Oleena has been prescribed by a care team, patients are guided with real-time and personalized recommendations on what to know and what to do, now and next. These recommendations include personalized coaching for symptom management as well as on-demand directions for initiation and dosing of supportive therapies based on the patient's individual care plan. Healthcare teams receive access to automated and adaptative insights on their patient's symptoms in order to support patients wherever they are, whenever they need it."
Oleena will compete with Finland-based Kaiku Health, founded in 2013, which has offered a similar digital program focused on quality of life for cancer patients. Kaiku already has partnerships with pharmaceutical companies including Roche and Amgen.
Pear Therapeutics talks DTx commercialization: CPT vs pharmaceutical pathway
Pear Therapeutics CEO and President Cory McCann MD, PhD shared some insights on how the company thinks about commercializing digital therapeutics during a panel he participated in a few weeks back:
"There are really two ways to get at this. There is a piece of software that is approved for use in combination with a drug, and then there is a drug software combination approval. If one goes down the drug software combination approval then it is basically a basket. And there is a single NDC/UDI [national drug code/unique device identifier] and the payer is paying for a single product."
"If this is a piece of software that is approved for use in combination with a drug, like our Reset product, then the important thing to flag here is that by virtue of these being FDA-cleared assets, they have their own NDCs and UDIs. They are eligible for dual reimbursement via either a pharmacy or medical benefit, and it is a discussion about medical value in the same way as though one was commercializing a drug."
"It's not like a traditional medtech play where you have to wait three to five years thereafter for a CPT and then escalate that across the course of a decade. These things have their own codes just like a drug product."
AliveCor, Mayo published a study on errors in status quo potassium blood tests before their study on hyperkalemia algorithm
While it was before this newsletter was born, there's a good chance you read this study back in April that Mayo Clinic researchers published along with their partner AliveCor in JAMA Cardiology: Development and Validation of a Deep-Learning Model to Screen for Hyperkalemia From the Electrocardiogram. The FDA granted the algorithm "breakthrough device" status in September 2018, and the innovation points to a potential future path for AliveCor to detect more medical issues from the ECGs their device collects.
Interestingly, a study published in Mayo Clinic Proceedings in April 2018 titled, Errors of Classification With Potassium Blood Testing: The Variability and Repeatability of Critical Clinical Tests, included a couple of the same Mayo researchers and AliveCor co-founder Dr. David Albert. This study did not make use of the AliveCor device — it was solely focused on the standard of care blood tests. The study concluded: "Expected variability and errors exist with potassium blood tests, even when conditions are optimized. Pseudohyperkalemia and pseudonormokalemia are common, indicating a need for thoughtful clinical interpretation of unexpected test results."
Perhaps, and I'm just spitballing here, it might also indicate a need for a deep-learning model to screen for hyperkalemia non-invasively from a handheld ECG?
Maybe this is more common than I knew, but level-setting the status quo and getting its inefficiencies and errors on the record (and in the literature) before announcing a disruptive, competitive alternative is quite a maneuver.
Are you aware of other digital health companies who have done this?
Well, Issue 013 lived up to its cursed reputation. E&O's email service provider decided to go offline for much of the day. Make it worth the effort by forwarding this missive on to someone who should be reading along with us.