Issue 024.
Get E&O weekly. | Subscribe | Digital health research from Brian Dolan.
Welcome to E&O.
Last week's newsletter had a 66 percent open rate, which, considering all the new enterprise subscribers, is A-OK by me. Here's what's happening this week:
The "bomb cyclone" of a Nor'Easter that hit the Boston-area Wednesday night slowed things down a little, but the only real casualty around here was one of the more promising branches I grafted to my apple tree this spring. Such are the trials and tribulations of backyard orcharding.
Fitbit continues its (probably quixotic) quest to transform its business into a behavior change company focused on helping people manage serious medical conditions before its low stock price gets it acquired. On-stage at Time's healthcare conference, CEO James Park announced a deal with the Bristol-Myers Squibb-Pfizer Alliance focused on atrial fibrillation.
A reader pointed out the weird timing this week of Diplomat's sale of certain EnvoyHealth assets to Diligent Health Solutions. The assets involved in the transaction were not related to digital therapeutics. Envoy, of course, is the hub Pear Therapeutics uses to onboard patients for its reSET and reSET-O products.
Astellas is conducting a study with Pack Health to figure out if digital coaching has a positive effect on patient outcomes for men with prostate cancer. The study will include 500 men in the US, but won't get going until 2022. Is that a surprising amount of lead time?
This is still in the lab: Pfizer is developing a system that use a wearable to help quantify scratching and sleep disruption in a patient population with atopic dermatitis.
Bayer announced small deals with 11 digital health companies, including Wellthy Therapeutics and LiteSprite. The program is an evolution of the pharma company's startup accelerator G4A.
Missed this last week: SilverCloud tapped Microsoft to improve its CBT-based mental health programs via the tech giant's AI and machine learning expertise.
Google has hired former HHS National Coordinator for Health IT Karen DeSalvo as its new Chief Health Officer. CBNC reported this as Google's "first" chief health officer, but all digital health OGs know that was Roni Zeiger, who is now leading health strategy at Facebook. Correction to my correction: Zeiger was, in fact, Google's Chief Health Strategist. (#Humbled.)
Finally, learn a little about digital therapeutics in Korea from this interview with cancer-focused DTx company LifeSemantics CEO Song Seung-jae. (Heads up: Noticed a few factual errors in there, including calling reSET a cancer DTx, so reader beware on other claims made therein.)
Did this get forwarded to you? You can sign up as a paying subscriber and get full access to E&O by clicking this here link.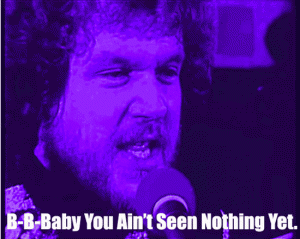 Last thoughts on the Pear-Sandoz break-up
Quick note: I have to say, I did not anticipate writing so much about Pear in the weeks that followed my deep dive into the company in September. Pear has dominated many of the E&O newsletter issues since, and while I don't expect the company to remain quiet following this week's developments, I'm also going to make an effort to diversify here.
The news: Unless you've spent this week in a window-less room hashing out your next de novo clearance with the FDA's digital health team, you've likely heard all about the Pear-Sandoz break-up. If not, here's a quick recap.
Sandoz and Pear jointly announced that Pear would take over responsibility for the commercialization of reSET and reSET-O.
The move was attributed to Sandoz's leadership change in the spring, and the company's desire to focus on its core business.
Sandoz agreed to support Pear on a transitional basis. Sandoz's parent company Novartis remains an investor in Pear, and its other division, NIBR, is still working with Pear on digital therapeutics for MS and schizophrenia.
That covers it, but you can read the full statement here.
Analysis: I discussed the Pear-Sandoz conscious uncoupling with about a dozen people — both on the record and on background — and the reactions and takeaways have been mixed. Overall, they tipped more towards this being a positive development.
The Officialese: Sandoz attributed the break-up to its change of leadership. In all likelihood, this is the macro cause of the split. Digital health is difficult and the prescription digital therapeutic path to market is arguably the most fraught. Losing buy-in from the C-suite is a plausible reason for an innovation project like this one coming apart. The difficulties outlined below may have been well-known and accepted by Sandoz's prior leadership, but the new exec didn't want to devote the resources necessary to overcome them.
Broad indictment of DTx? Pear Therapeutics is a pioneer with the first FDA-cleared digital health product that makes a treatment claim in its label. On the face of it, the failure of this partnership could be seen as a failure of Pear's first stab at commercialization. That could be construed as a signal to payers, providers, other pharma companies, and other digital therapeutics companies that Pear's path to market was the wrong one. Nobody I talked to agreed with this broad indictment assessment.
Propeller Health's Chief Commercial Officer Chris Hogg asserted on Twitter that Pear and Sandoz calling it off was not a broad indictment but rather a uniquely bad situation:
"I'm not sure this is a broad indictment. This was uniquely a bad situation. It's a very tough indication to market, and it was a new commercial team from a non-commercial (generics) company. This was overblown from the beginning in importance."
By implication, Cognoa CEO Brent Vaughn also disagreed with the "broad indictment" conclusion and reaffirmed Pear's go-to-market strategy, which is similar to Cognoa's. Vaughn via email:
"It's hard being first — Pear forged the way for many companies in the DTx space. As our industry is rapidly maturing, it's narrowing the number of real commercial pathways. It's obvious that companies need to utilize the existing healthcare infrastructure to ensure the routine ordering and reimbursement of prescription digital therapies and medicines—just like a pharmaceutical or device company does—so that digital medicines can be easily adopted into the provider workflow and payer system."
Will this scare away investors? A common theme that came up in these discussions was whether this news would hurt future investment dollars in digital therapeutics companies, especially since the submarket saw an uptick in capital following Pear's breakthrough FDA clearances. Most people raised this concern to make clear that they didn't think it would scare investors. More than a few mentioned it though, which suggests there is some anxiety here.
Confusion over Novartis' support: Some headlines covering the news painted with an overly broad brush. They gave the impression that Novartis had walked away from all facets of its partnerships with Pear, which is not true — as explained above. Still, this narrative is taking hold in some pockets on social media.
Sandoz was always the wrong partner: As Propeller's Hogg noted above and a few others stressed in my exchanges this week, Sandoz was never the right partner for Pear. The generics division had no experience securing reimbursement for any novel therapeutic, let alone a digital therapeutic. Some chalked up the original decision to pair Pear with Sandoz to Novartis not knowing what to do with Pear's addiction-related products. Novartis doesn't have a salesforce in that therapeutic area. It was not strategic — just a pairing of convenience.
Rumor has it that Pear celebrated the news: Multiple people told me that Pear's team actually breathed a sigh of relief when the partnership with Sandoz was called off. It may be counterintuitive to outsiders, but the partnership with Sandoz had frayed considerably in recent weeks. And there was a growing belief internally that Pear would have more success commercializing reSET and reSET-O on its own. Like all big companies, Sandoz was slower than a nimble startup like Pear, and the company might have come to the conclusion it would move faster alone. Some evidence of Pear's celebratory spirit was on display in Pear CEO's Corey McCann's LinkedIn post yesterday:
"In the words of Bachman-Turner-Overdrive, 'B-b-b-baby…you ain't seen nothin' yet!'"
Pear should share details on commercialization progress to date: McCann's LinkedIn post also promoted an interview he gave to BioCentury. In it, he revealed that the company's reSET and reSET-O products had been prescribed to 4,000 patients to date, which I believe is the first time the company has revealed specific numbers publicly. To turnaround this negative press cycle, I expect Pear to release more details on its progress. Time to convince the payers it has signed to put out an announcement. I predict McCann will make some news on the stage at the CNS Summit in Florida that's coming up.
What does this mean for DTx-pharma commercialization partnerships? I am curious how much of a cautionary tale this proves to be for DTx companies looking to partner with pharma on commercialization. While others still have regulatory (and other) hurdles to get through before getting to market, it seems like most of the first wave of digital therapeutics will be self-commercialized now.
Omada's big Abbott deal and Intermountain investment
Omada Health announced a big deal this week: The tech-enabled disease management company is offering Abbott's Freestyle Libre continuous glucose monitor (CGM) to its members with Type 2 diabetes. Data from the device will help Omada's certified diabetes educator (CDEs) coaches work with Omada members to self-manage. While Omada's business is still dominated by its digital diabetes prevention (DPP) program, Type 2 diabetes management is among the other areas the startup has moved into following its Livongo-like platform strategy.
While CGMs have historically been a device for people with Type 1 diabetes, the Libre's lower price point has made it more accessible to some people with Type 2. According to the article linked above, Abbott's CGM has a lower price — $900 to $1,800 a year — than traditional devices, which can run between $3,000 and $5,000.
Curiously, Intermountain also invested an undisclosed amount in Omada Health earlier this month. That builds on the $73 million it raised this summer.
Dartmouth researcher that helped create reSET and reSET-O shares her lab's current projects
Dr. Lisa Marsch, a professor at the Geisel School of Medicine at Dartmouth, whose research and IP formed the basis for Pear's reSET and reSET-O digital therapeutics, recently gave a lecture that included a list of her lab's current projects:
A smartwatch that can detect cocaine use
Computational jewelry for mobile health
Smart earpiece to support healthy eating
Mobile sensor in open label treatment trial of cannabis use disorder
Digital phenotyping of depression
Here's a link to the last few minutes of the lecture where Marsch discusses these projects, but the whole hour may be worth a listen to better understand Marsch's lab's work.
West Virginia's substance abuse plan for 2019 includes digital therapeutics
The state of West Virginia published its latest strategic plans for mitigating the opioid epidemic, and digital therapeutics factored into it. Here's the background for the section that mentioned DTx:
"Substance use disorders affect people of all ages and demographics seeking care in West Virginia hospitals and health care system facilities. While there are models for providing care for people who have complex substance use disorders and other behavioral health and/or medical conditions, additional approaches are needed. Establishing team approaches fostered by integrated care systems and supported by the effective use of technology will help to further address the substance use disorder crisis in West Virginia."
Among the strategies listed (on page four) for expanding "points of access to substance use disorder treatment through health care system integration," the document reads:
Strategy 3 – Address barriers to treatment by expanding digital therapeutics, mobile service delivery and telehealth.
Quick links to E&O research reports
Previous newsletter editions are available on the E&O website so that newer subscribers can browse through past issues.
The links below aim to make it easier for paying subscribers to find the long-form research reports on the E&O site:
The Pear Therapeutics Report (Subscribers-only Link)
The AliveCor Report (Subscribers-only Link)
Apple's Healthcare Work Experience (Subscribers-only Link)
Approximating Livongo's S-1 (Subscribers-only Link)
That's a wrap on Issue 024. Hopefully, you learned a few things?