Issue 025.
Get E&O weekly. | Subscribe | Digital health research from Brian Dolan.
Welcome to E&O.
Last week's newsletter had a sky-high 69 percent open rate. Here's what's happening this week:
What long-form reports would you like to see in the coming months? I'm here to serve, friends, so submit your requests by hitting reply to this email. I've heard from other readers already, but why not you?
AliveCor quietly raised just shy of $6 million.
Massachusetts Governor Charlie Baker offered up a new healthcare proposal that aims to prioritize preventative care, early intervention, and managing chronic conditions before patients end up in the ER. Read the one-pager here.
Amazon acquired a digital health startup named Health Navigator. This company reminded me of iTriage, which Aetna acquired years ago before shutting it down in 2018. As it happens, both HN and iTriage were founded by ER docs.
This MobiHealthNews writeup of the therapeutic VR panel at an event in Boston is worth a read for a high-level overview of the topic.
Finally, telemedicine biggie American Well inked an ambitious deal with Cleveland Clinic to launch a joint venture, called The Clinic, to provide virtual care services to people worldwide.
Did this get forwarded to you? You can sign up as a paying subscriber and get full access to E&O by clicking this very inviting link.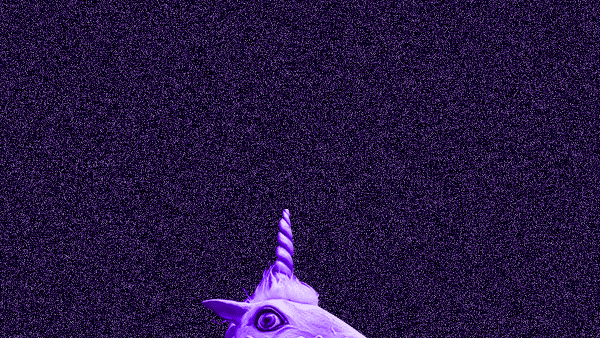 Are digital therapeutics unicorns real?
Silicon Valley Bank published a report on digital health that mainly focused on trends in financing. It's worth a quick read. I was surprised that SVB repeated a mistake I've seen in other similar reports over the past year. It counted Click Therapeutics' $300 million (multi-year, milestone-dependent) deal with Otsuka as $300 million in straight funding. Such an investment would boost Click Therapeutics into unicorn-status (valued at north of $1B) among digital health companies.
I wrote the author of the report at SVB, and he quickly confirmed it was an error. He also noted that I was the second person to ask him about it. I wonder if this oft-repeated mistake is a mixed blessing for Click. It certainly gets the company's logo out there more, but it can't be a positive thing in the long run, can it?
I don't think the fault over this misunderstanding lies with Click. As far as I can tell, they never spun the $300 million figure as straight funding. Here's how Ostuka and Click explained the deal when they announced it back in December 2018:
"Otsuka has agreed to commit capital to fully fund development of Click's novel mobile application 'CT-152' for MDD, and to commercialize this application world-wide upon achievement of regulatory approvals. Otsuka will pay Click up to $10 million in upfront and regulatory milestone payments, along with an estimated $20 million in development funding. An additional $272 million in commercial milestone payments are contingent upon regulatory approvals. In addition, Click will receive tiered, double-digit royalties on global sales of the software and the digital therapeutic applications that result."
Of course, Proteus Digital Health is the only unicorn-status company operating in digital therapeutics — for now.
Scoop: Philips-Respironics acquired a disposable, sleep apnea Dx sensor startup. FDA just cleared it.
The FDA just cleared the SomnaPatch, a disposable, peel-and-stick sensor meant to be worn on the forehead and nose that can diagnose sleep apnea, as a Class II device. While it hasn't been reported elsewhere yet: Philips-Respironics quietly acquired Somnarus, the startup that developed the SomnaPatch, in October 2017.
While media mentions of SomnaPatch went quiet in 2017, back then, reports indicated the sensor weighed less than one ounce and was able to record: nasal pressure, blood oxygen saturation, pulse rate, respiratory effort, sleep time, and body position.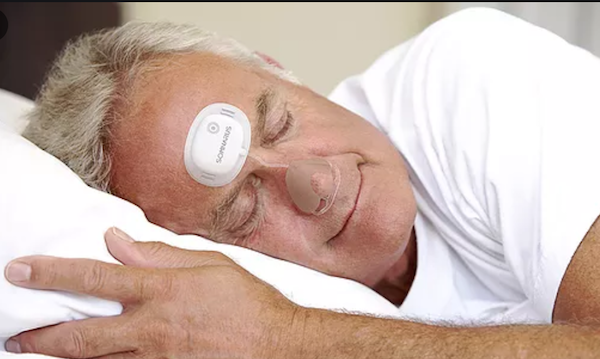 Somnarus CEO and Founder Maria Merchant Ph.D. cryptically mentioned the acquisition on her LinkedIn profile:
"Development and commercialization of an innovative sleep apnea diagnostic device and service. Patented a technology for diagnosing sleep disordered breathing. Raised investor funding and secured grants from National Institute of Health. Conducted US multi-center clinical trials to validate the technology and to test user experience. Developed and managed corporate partnerships. Completed the sale of Somnarus to a global health technology company."
The FDA clearance links to a non-randomized study Somnarus conducted that included 190 people. Of those, 12 were excluded because of poor quality sleep data, and so 178 people were analyzed in total. Each participant spent one night in a sleep center and were each diagnosed by the SomnaPatch as well as standard of care polysomnography (PSG). The results showed 87.1 percent agreement between the two diagnostic devices. More here.
Propeller launches COPD clinical trial in Europe, sponsored by Novartis
On its recent quarterly results, Propeller Health parent company, ResMed's CEO Mick Farrell announced that Propeller had launched a clinical trial focused on COPD in Europe that is sponsored by Novartis. Farrell also noted that Propeller now has 100,000 people enrolled in its various programs. Here are the relevant block quotes from the call with analysts:
"Our team at Propeller also continues to grow their business as we move from pilot trials to commercial partnerships with leading respiratory pharmaceutical companies. The team was recently at the European Respiratory Society Annual Congress in Madrid. It was great to see Propeller represented at multiple pharma booths, including live demonstrations of Propeller's solutions for physicians. Propeller was also featured during several scientific presentations during ERS, including the public announcement of a new large, COPD outcomes trial that is sponsored by Novartis. The trial will compare Propeller plus COPD standard of care to COPD standard of care alone. The trial has already begun enrolling patients during this quarter."
"As we outlined when we acquired Propeller in January, the digital health opportunity with respiratory medicine adherence will take time to build into critical mass. This quarter we passed a significant milestone with more than 100,000 people enrolled into the Propeller ecosystem. Let's be clear, we are still in the early days of market development here. The analogy is that we are just lacing our shoes for the digital health ultramarathon in both COPD and in asthma. So, there is lots of terrain ahead."
Farrell's presentation slides from the call are available here.
Cognoa begins pivotal study of its diagnostic aid for autism spectrum disorder
Cognoa, a digital therapeutics and diagnostics company focused on pediatric behavioral health, announced that it had begun its pivotal study to demonstrate the effectiveness of its diagnostic aid for autism spectrum disorder (ASD). The company plans to submit the results of the multi-site, prospective, blinded, active comparator study to the FDA sometime in 2020. Cognoa hopes its digital diagnostic becomes the first cleared medical device that helps pediatricians diagnose autism, and it intends for it to be used as a diagnostic aid with children as young as 18 months.
Cognoa is also developing a digital therapeutic that uses a smartphone and augmented reality to help treat autism spectrum disorder, and the company aims to have that FDA-cleared and in the market following the diagnostic aid's launch. Further out, the company sees an opportunity to help treat ADHD, which is the most common comorbidity for people on the autism spectrum.
Quick links to E&O research reports
Previous newsletter editions are available on the E&O website so that newer subscribers can browse through past issues.
The links below aim to make it easier for paying subscribers to find the long-form research reports on the E&O site:
The Pear Therapeutics Report (Subscribers-only Link)
The AliveCor Report (Subscribers-only Link)
Apple's Healthcare Work Experience (Subscribers-only Link)
Approximating Livongo's S-1 (Subscribers-only Link)
And so ends Issue 025 of Exits & Outcomes. Which of your colleagues should be reading this? Don't be afraid to hit that forward button…