Issue 016. Get E&O weekly. | Subscribe | Digital health research from Brian Dolan.
Welcome to E&O.
Last week's newsletter had a 64 percent open rate. Here's what's happening this week:
Your editor is counting down the days until his son's first day of Kindergarten next month and wondering how 5.5 years went by so quickly?
Wellframe's Chief Medical Officer Dr. Trishan Panch wrote the must-read commentary this week in Nature. His argument boils down to: "The potential of AI is well described, however in reality health systems are faced with a choice: to significantly downgrade the enthusiasm regarding the potential of AI in everyday clinical practice, or to resolve issues of data ownership and trust and invest in the data infrastructure to realize it."
The founder of Cord Health, which aimed to help people with Alzheimer's or dementia, penned a particularly good post-mortem on his now mostly-dead startup: 3 Lessons from a Digital Health Zombie.
This overview on issues surrounding digital biomarkers is also a worthwhile in-depth to add to your weekend reading.
Dutch venture capital group Healthy.Capital put together a market map of digital health startups in Holland that includes dozens of digital therapeutics companies. Many of these are new to me.
But wait… there's more, so hold off on clicking those and read on for results from clinical studies, surefire predictions from pharma execs, and much more below.
Did this get forwarded to you? Not yet a paying subscriber? You can sign up right here.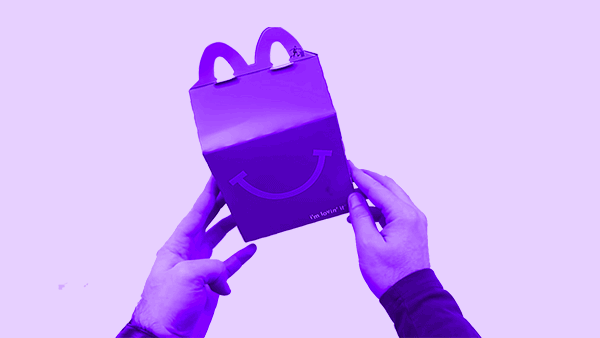 "McMindfulness" and the medicalization of meditation
One of the more popular venture-backed meditation startups, Headspace, announced plans to create digital therapeutics last summer and subsequently established a subsidiary called Headspace Health to pursue them.
Fast Company has a profile on an author who just published a book that pushes back on the corporatization and medicalization of meditation: Ron Purser, "a management professor for over 30 years, Purser argues that the overwhelming marketing message pushed by the meditation industry might not be good for our mental health—that a 'harmless' solo activity based on calming our emotions might better help corporate entities."
Purser has been referring to the trend as "McMindfulness" — also the name of his new book — since at least 2013.
Novartis DTx head predicts Amazon will move into fulfillment and delivery of prescription digital therapeutics
During a presentation at the Amazon Web Services Health and Life Sciences Cloud Symposium earlier this year, Joris Van Dam, the executive director and head of digital therapeutics at Novartis Institutes for BioMedical Research, not-so-subtly predicted that Amazon would soon dominate the delivery and fulfillment end of prescription digital therapeutics.
For the Novartis-Pear partnership, Van Dam said, both companies rely on AWS for its cloud services but "forget about digital for a little bit and think about therapeutics in the non-digital world. You can go to any Walgreens, Rite Aid, CVS. Wherever you go, you can find anything and everything for your health."
Van Dam said that the digital version of that is coming. It will take some time but it will get there:
"So what are the core critical success factors for that digital version of your local pharmacy? First, is convenience: convenience to patients and to providers. Providers only have so much time in their day to see a lot of patients and it must be convenient and easy for them to prescribe this novel class of therapies.
There will be a world in which anyone who is diagnosed with diabetes, depression, schizophrenia gets one prescription and that prescription goes to the cloud and from the cloud goes to the patient everything they need to treat their disease: their pharmacotherapy, their digital therapeutic — maybe a device to measure their progress or maybe a device for VR or whatever kind of intervention.
But that convenience: one prescription, one box you get at home. It will come. I'll leave it to you to speculate where that one box will come from, but you know what you've seen. What's happening in the market. So, I think AWS is in a perfect position to be that partner."
During his talk, Van Dam also pointed to a variety of medical issues and conditions that he believes are ripe with opportunity for digital therapeutics, including behavioral therapy, physical therapy, and ADHD.
Watch the full 18-minute talk from the AWS Symposium here.
Cedars-Sinai's virtual reality for pain relief study results
While poring over Apple's patents and patent applications earlier this year for The Apple's Healthcare Work Experience report, it became clear that the company will likely release some kind of augmented reality or virtual reality hardware soon. The IP they've filed around virtual reality wearables is sizeable now. If they do launch such a device, I predict Apple will invite Cedars-Sinai's Dr. Brennan Spiegel on-stage to demo a medical application for the technology. Apple always has a medical demo.
Last week Spiegel's group at Cedars-Sinai announced the results of its 120-patient pain management study:
"For the purposes of the new study, researchers conducted a randomized comparative-effectiveness trial. The 120 adults in the study were admitted to Cedars-Sinai Medical Center for a variety of ailments including orthopaedic problems, gastrointestinal diseases and cancer. All of the patients had an average pain score of at least three out of 10 during the 24 hours prior to participating in the study. Half of the patients were given VR goggles with a variety of relaxing and meditative experiences to choose from. They were advised to use the headsets three times a day for 10 minutes per session—and as needed for breakthrough pain—over three days."
The other group watched relaxation programs on the TVs in their room. The results "showed the on-demand use of VR resulted in statistically significant improvements in pain compared to the TV group, with patients in the VR group averaging 1.7 points lower on the pain scale. When researchers analyzed findings from the subgroup of patients with the most severe baseline pain of seven or above, VR patients averaged three points lower than the TV group."
More from Cedars here or read the published study over at PLOS|ONE.
Expect results from the Pear-Novartis large schizophrenia DTx study in late 2019 or early 2020
Pear Therapeutics CEO Cory McCann said during an interview last week that the results from its large, sham-controlled trial of the Pear-004 digital therapeutic for schizophrenia should be out late 2019 or early 2020. McCann hyped the study as "probably one of the most rigorous clinical trials that's ever been run with a prescription digital therapeutic". Pear-004 is under development with the company's partner Novartis. More from Evaluate here.
Swedish pharmaco Orexo inks deal with GAIA for opioid addiction and pain DTx
Sweden's specialty pharmaceutical company Orexo announced plans to work with GAIA to develop a new digital therapeutic that focused on opioid use disorder. Under the terms of the deal, Orexo has exclusive commercial rights to the DTx. It expects to launch it in the US in 2022.
The offering, dubbed OXD-001, will likely include Orexo's drug Zubsolv along with "fully-automated" counseling and psychosocial support. The offering will be built atop GAIA's broca platform, which the company describes as an "AI-expert system" that "engages users in highly individualized, simulated 1:1 interactions, guiding patients step-by-step towards specific goals and therapeutic targets." More here.
That's a wrap on Issue 016 — what'd you think?