Issue 039. Get E&O weekly. | Subscribe
Digital health research from Brian Dolan.
Welcome to E&O.
Last week's newsletter had a 53 percent open rate. Here's what's happening this week:
Did this get forwarded to you? You can sign up as a paying subscriber and get full access to E&O by clicking here and then clicking just another time or two after that.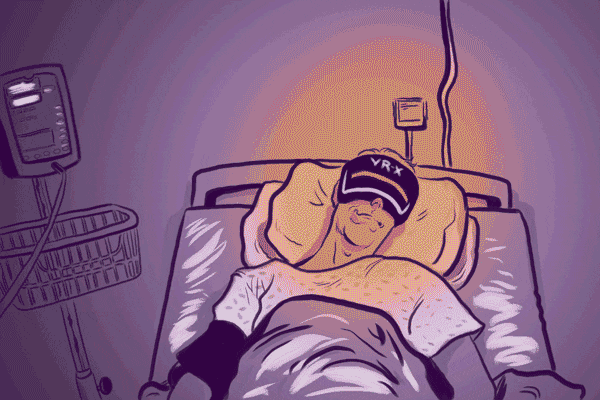 FDA asks Congress for a new SaMD pathway
The FDA's proposed budget for 2021 is a good resource for getting a better sense of what the agency hopes to focus on in the year ahead as well as to discern any requests beyond appropriations that the agency may want to be sure to get in front of lawmakers.
For example, last year, the FDA asked for $55 million to build a platform that would help the agency better monitor safety issues related to medical devices throughout their entire lifecycle, including for postmarket adverse events and via real-world evidence. This year the FDA is asking for just $18 million to help bring that portal to fruition. Important to remember: these numbers are just budget requests, not actual allocations.
The other section of the FDA's 2021 budget proposal that caught my eye was focused on AI. The agency is asking for $5 million and 10 new full-time employees to help it build out more resources around AI. The FDA seems to want the funding to develop technical standards as well as to promote the development of better UI. (Read more on page 186 here) The ask is a bit vague, but here are two sentences from the proposal that sort of capture what FDA is trying to do:
"To encourage breakthroughs in AI technologies in healthcare, it is critical that we develop appropriate technical standards and reduce unnecessary barriers."
"FDA proposes building on the Agency's Digital Health Center of Excellence by creating a program that focuses specifically on advancing and promoting the development of consumer-friendly AI/digital health medical devices through improved device-user interfaces."
Here's what I found most interesting: The FDA added a new proposal to its catch-all section of "Other Proposals" that wasn't included in last year's budget proposal: And its focused on SaMD. Obviously, the FDA has been sharpening and refining its approach to regulating software as a medical device for nearly 10 years. The FDA seems ready to help Congress create a tailor-made, digital health pathway now, which would mean no more trying to retrofit SaMD into decades-old medical device regulations.
Read the excerpt below and let me know if I'm reading this right: Is this a call to Congress to grant it the authority to implement Pre-Cert beyond the pilot stage?
"Establishing a Regulatory Framework for Digital Health Medical Devices Regulatory pathways under current authority do not promote flexibility for FDA to optimally regulate emerging technologies. This is exemplified in the digital health space, where the current statutory framework for regulation of medical devices is not well suited to the faster cycle of innovation, iterative design and development, and validation approaches used for digital health devices. FDA proposes establishing a framework that would allow FDA to tailor and apply the appropriate requirements for the reasonable assurance of safety and effectiveness for a software as a medical device product based on the risk of the product and throughout the product lifecycle."
That's the entirety of the proposal, but you can see it in context on page 37.
SensorTower: Headspace's DTC global revenues and downloads are second only to Calm's
Headspace raises $93M (debt and equity) for international expansion, digital therapeutic push
Headspace raised a $93 million Series C round this week, which included $40 million of debt capital. The $53 million equity portion was led by blisce/, which is the family office fund from French entrepreneur Alexandre Mars. Waverly Capital, a media industry-focused fund led by Edgar Bronfman, Jr., the former CEO of Warner Music Group, also contributed along with Times Bridge, the venture arm of Indian media company, The Times Group of India.
Times Bridge will help Headspace expand in Asia after big launches in Europe and Latin America in recent years.
As the chart above shows, direct-to-consumer meditation apps now drive significant revenues, and according to SensorTower, Headspace is only second to Calm in terms of downloads and revenue generated. As I noted in a newsletter issue a few weeks back, one of Calm's investors shared revenue numbers for the company as of September: "$7m in 2016, $20m in 2017, $80m in 2018 and an estimate of $150m in 2019." The 2019 figure was an estimate based on the first three quarters of that year, but if those numbers are accurate and the chart above is accurate it leaves a much smaller revenue share (less than $45 million in 2019?) for Headspace.
Headspace has at least three business models that it is currently pursuing: direct-to-consumer (Headspace), employer benefits (Headspace for Work), and prescription digital therapeutics (Headspace Health). Here are some other metrics the company shared along with its funding announcement:
The company has been DTC from the very beginning and it says it has more than 62 million downloads to date in 190 different countries.
More than 2 million users are paid subscribers.
More than 600 employers are customers, including Starbucks, Adobe, Hyatt, and GE
Revenue for Headspace for Work doubled y-o-y between 2017-2018 and 2018-2019
Quick links to E&O research reports
The links below aim to make it easier for paying subscribers to find the long-form research reports on the E&O site:
The Omada Health Report (Subscribers-only Link)
The Google Health Report (Subscribers-only Link)
The Pear Therapeutics Report (Subscribers-only Link)
The AliveCor Report (Subscribers-only Link)
Apple's Healthcare Work Experience (Subscribers-only Link)
Approximating Livongo's S-1 (Subscribers-only Link)
That's a wrap on Issue 039 of Exits & Outcomes. Had a number of calls with subscribers this week, please don't hesitate hit reply if you ever want to chat.