Issue 004. Facebook Health. Apple Asthma. Blue Note.
Get E&O weekly. | Subscribe | Digital health research from Brian Dolan.
Welcome to E&O.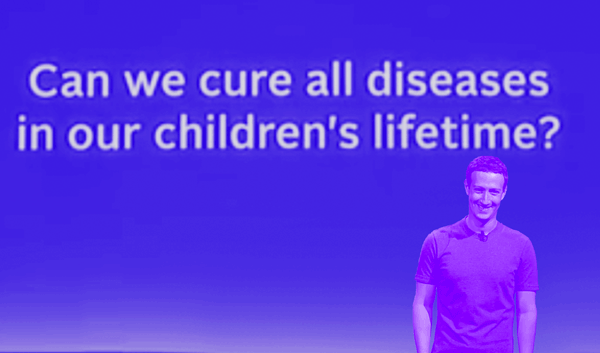 Facebook hires Roni Zeiger
The big digital health hire this week goes to Facebook. Google's former head of health strategy Roni Zeiger M.D., who has spent the past seven years on a labor-of-love startup, peer-to-peer health communities company, Smart Patients, announced his decision to join Facebook. He actually posted about it on his personal blog nearly a week before. It wasn't until former HHS CTO Susannah Fox flagged it on Twitter that the media picked it up. Roni writes:
"As for what's next, I'll be joining Facebook as their new Head of Health Strategy, doubling down on my commitment to peer support. I can't resist the opportunity to help improve Health Support Groups and the quality of health information across Facebook."
Late last year Roni sat on a panel with Facebook's Vaughn Hester, a strategic partner manager with a focus on health groups, to discuss how to create fruitful partnerships with medical researchers looking to use social media data. Given their mutual presence at the UCSF panel, it's clear her work and Roni's work at Smart Patients had some overlap. Roni's focus at Smart Patients has been on unlocking the power of peer support — mostly for patients but for nurses, physicians and others on the care team too.
In a talk she gave last April, Hester explains that she joined the Community Partnerships team at Facebook about 18 months before, not too long after Facebook created it. She described her job as supporting community leaders working in health:
"Community leader for us has a pretty broad definition. We look at people who are building both online and offline. People who are building small, tiny communities of five people all the way up to people running communities of 4 or 5 or 6 million people… And we are really excited about communities creating what we call meaningfulness."
To get a better sense of Facebook's approach to this kind of community support, watch this 14-minute video of Hester's talk, which includes a reference to a nurses group. The overview of her work suggests her purview is far wider than patient communities.
In July, just a few months after Hester's talk, CNBC reported on a privacy breach that affected Facebook's patient community groups:
"Facebook recently closed a privacy loophole that allowed third parties to discover the names of people in private, 'closed' Facebook groups. A Chrome extension that was made specifically for marketers to harvest this information en masse was also shut down prior to Facebook's move, after the social media network issued a cease-and-desist letter to the application's makers earlier this year, according to a spokesperson. Facebook's decision came after members of a private group for women with a gene mutation associated with a higher risk breast cancer complained, concerned that their names might be exposed and open them to discrimination from insurers or other privacy violations. A spokesperson for Facebook said shutting down the ability to view members of closed groups was a recent decision based on 'several factors,' but was not related to this group's outreach."
The understandable outrage in the fallout of that report led to prominent patient leaders, including e-Patient Dave, to call for a mass exodus from Facebook groups to more responsible communities like PatientsLikeMe or Roni's startup, Smart Patients.
But the future for those two companies is now uncertain.
While Roni's blog post suggested Smart Patients will carry on, his departure has caused many to wonder how long it might last. Meanwhile, PatientsLikeMe's majority owner, China-based healthcare AI company, iCarbonX, is being forced to divest by the Committee on Foreign Investment in the US (CFIUS). That ongoing firesale puts the future of PatientsLikeMe in doubt, too.
Enter Roni Zeiger, the new head of health strategy at Facebook.
One closing thought: While Roni is almost certainly going to try to help Facebook fix its approach to patient communities, his experience at Google might be instructive to his approach to his new job. In an October podcast interview, Roni mentioned that while at Google he helped create high-profile products like Google Flu Trends and Google Health, but the simplest thing he helped Google do probably had the biggest impact. After receiving an email from a frustrated mother who was trying (and failing) to find a poison control number via Google, Roni and his team added an "in case of emergency call this number" result for any Google search in the US that was related to poison control searches. It's still there today. Roni: "That touched more people, by a couple of orders of magnitude, than I will see in my whole clinical career."
Apple Health report follow-up: E&O's recent report focused on the previous work experience of Apple's Health team included a scoop: Respiratory-focused Tueo Health's founder Dr. Bronwyn Harris now works at Apple. We highlighted Harris as one of the many digital health entrepreneurs now working at Apple who may one day help form the Apple Health Mafia should they leave to start a new venture. CNBC reported a week later that Harris was at Apple because the company had acquired her startup.
Redesigned E&O DataSheets
Based on your feedback we gave the prototype DataSheet, focused on DPP companies, a slight redesign. How's it looking now? Check it out right here.
New digital therapeutics startup to watch: Blue Note Therapeutics.
Venture capital firm Jazz Venture Partners, which is an investor in both Akili and Pear Therapeutics, is launching a new digital therapeutics startup called Blue Note Therapeutics in San Francisco. So far the team consists of one person: former Amgen executive Geoffrey Eich, who most recently ran Denmark and Iceland for the pharmaceutical heavyweight. Eich also served as the digital health lead at Amgen for about 18 months among many other roles during his 12 years with the company. Blue Note is currently hiring a head of product and a head of technology.
The job postings describe the company as: "A fully integrated prescription digital therapeutics company to discover, develop, and commercialize software-based medicines targeting serious diseases. Prescription digital therapeutics are rigorously developed, scientifically validated, and FDA-cleared digital interventions prescribed by physicians to treat medical conditions as first-line or adjuvant therapies."
Blue Note is starting up on the strength of the digital therapeutic category as a whole not because it had an idea for some therapeutic in particular.
18-year Eli Lilly vet joins Omada Health as Chief Commerical Officer
Wei-Li Shao, who most recently served as the VP of Lilly's US-based neuroscience business unit, has joined Omada Health as its Chief Commercial Officer. Shao left Lilly at the beginning of the year to take his time exploring opportunities in digital health, which he has tracked closely for seven years. Shao writes:
"For the last 3 months, I've met with over 10 companies and venture capitalists. I have personally sat down with over 85 people I didn't know 3 months ago. From my home in Indianapolis, I have traveled to and from Boston and San Francisco at least every other week."
Shao also wrote a children's book on diversity and inclusion call Anny the Tall Girl.
Omada's last Chief Commercial Officer was Tom Schoenherr, who left to join Ambry Genetics as its COO in 2017. He remains an Omada advisor. Omada's first CCO was Mike Payne, who left to join Virta Health in 2016 but is now at Ancestry.
Novartis VP breaks down digital-enabled clinical research
Jacob Laporte, Vice President and Global Head of Digital Development at Novartis, wrote a worthwhile column this week that tackles what he calls the four new archetypes of clinical research. Following headline-grabbing "remote" clinical trials like the first one Pfizer did years ago, Laporte acknowledges the impact digital and virtual technologies have had in his field. Here's a quick rundown of his four archetypes:
Augmented Site: Similar look and feel to traditional trial sites where participants physically travel to a location, but these visits might be supplemented by telemedicine, mobile nurses, or remote sensors, when appropriate to reduce the burden of frequent visits.
Local Provider: Efforts to build a "trial-in-a-box", shared infrastructure that could be deployed anywhere may increase local provider participation in clinical research, which requires significant investment to ensure compliance with industry standards and regulatory requirements.
Central Site: A single location handles the administration while technologies or a mobile staff enable the participants to stay home. This is the classic "remote" trial archetype.
Direct-to-patient: This type of study is what Apple's ResearchKit has enabled. Laporte references the Apple Heart Study, which Apple did with Stanford. Laporte writes: "It's harder to imagine how this concept would be applied in a clinical trial of an experimental medicine. But, these types of studies could have huge implications on our understanding of disease mechanisms and help us better characterize subpopulations of patients, which could ultimately lead to better informed clinical hypotheses, more streamlined clinical trials, and potentially more targeted medicines."
That's a wrap on Issue 004: Hit reply to send tips, news, and feedback my way.