Issue 006. Express Scripts talks but CVS launches. India's 4,800 health startups.
Get E&O weekly. | Subscribe | Digital health research from Brian Dolan.
Welcome to E&O.
Last week's newsletter had a 77 percent open rate. Here's what's happening this week:
Your editor is in Helsinki courtesy of the Finnish government, which flew in a small contingent of healthcare reporters from the UK, Latvia, Japan, Germany, and the US to talk digital health in Santa's homeland. More on Finland-based digital therapeutics, heavy metal bands, and "sisu" (Finnish grit) in the weeks to come.
Boston Consulting Group put together a brief overview of how digital technologies are beginning to change the six stages of clinical trials, including study design and protocol development, site selection and initiation, patient recruitment and enrollment, trial monitoring, and more.
A massive survey from Phillips concluded that China leads in digital health adoption. One data point: In China, 60% of healthcare professionals always or often suggest patients use digital technologies to monitor their blood pressure. The South China Morning Post also ran a feature on digital health's opportunity in the country.
Bond Capital's Mary Meeker presented her high-profile (and increasingly maligned) Internet Trends slide deck for 2019 (https://www.bondcap.com/report/itr19/), which included a few slides on digital health — but nothing you don't already know.
Save those clicks for a rainy day and read on for more important studies, deals, insights, data, and news below.
Did this get forwarded to you? Not yet a paying subscriber? You can sign up right over here.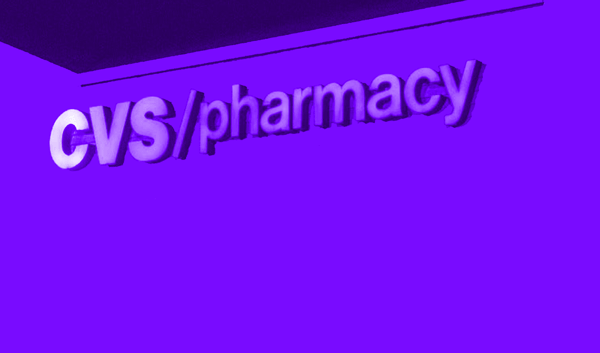 CVS sets up new digital health channel for payers
The big digital quasi-formulary story this week goes to CVS Health. The nation's largest PBM just created a new acronym for healthcare types to commit to memory: VBM, or vendor benefit management, which CVS describes as a new service that helps payors "easily onboard and manage third-party vendors that provide digital and non-digital health and wellness solutions."
VBM is available today with launch partner Big Health, makers of the insomnia digital therapeutics Sleepio. CVS explained that "the service was developed with client input and vendor selection will be based on clients' goals for their plan and members."
Makes one wonder if last month's Express Scripts announcement about a future digital health formulary — set to launch no sooner than six months from now — was intended to take the wind out of CVS's PR sails this week. Unlike CVS, Express Scripts referred to their future offering as a "formulary" and looks to be mirroring much of the same processes traditional pharmaceutical formularies use. (I've made inquiries as to how ESI plans to get the digital products into patients' hands once they are prescribed and will update once more details are available.)
Great timeline for health it in the us. #FHIRDevDays pic.twitter.com/9BYjaF7oFH

— Ansuman Acharya (@ansuman777) June 10, 2019
This helpful health data timeline comes from Microsoft-hosted HL7 FHIR DevDays event it held in Redmond, WA this week.
Cleveland Clinic shares Propeller-powered COPD study results
The Journal of Telemedicine and Telecare published the study this month. From the Cleveland Clinic:
"Between October 2016 and May 2017, 39 patients who have COPD and had at least one hospitalization or emergency room visit during the year prior to enrollment took part in the study…"
"Patients were provided with electronic monitoring devices for maintenance and rescue inhalers for one year. The monitoring platform, provided by Propeller Health, connects a small sensor to a patient's existing inhaled COPD medication; the sensor then transmits data to the patient's smartphone, or data hub, delivering alerts and insights on medication adherence and usage trends. Alerts were then emailed to the study team, giving researchers insights on patients' rescue and controller medication use."
"The results showed a significant reduction in COPD-related healthcare utilization compared to the year prior to enrollment, from an average of 3.4 trips to the hospital to 2.2. There was also a reduction in all-cause healthcare utilization, but that was not statistically significant."
Garmin moves deeper into healthcare with sleep stage validation study
The fitness company's health unit is working to get its sleep tracking software into the hands of clinical researchers. Last month the director of the University of Kansas Medical Center (KUMC) Sleep Medicine Clinic presented findings from the study that showed the Garmin software could identify sleep stages. The findings were presented at the Annual Meeting of the American Academy of Neurology. Garmin pointed out that, unlike Fitbit's similar study from 2017, theirs was not conducted in a controlled sleep lab but under real-world conditions.
India has 4,892 health tech startups
That is according to a report in Inc42 that includes an overview of the Indian health tech market with examples of startups by category. Two examples mentioned in the diabetes space are Wellthy Therapeutics and Fitternity.
Wellthy just presented results with partner Roche India at ADA 2019 this week
"Mean first and last logged fasting blood sugar (FBS) (149.33 mg/dl vs 132.83 mg/dl, p = 0.0013) and random blood sugar (RBS) (202.20 mg/dl vs 169.79 mg/dl, p = 0.004) values." Higher engagement with the program also correlated with a bigger drop.
One more ADA mention: The association has finally come around and begun suggesting that lower carb diets can be helpful to patients with diabetes. This news actually broke at the end of 2018 but it received much more attention at the event this week. The ADA's reluctance to embrace this as part of their standards of care had been frustrating for many over the years.
Health Catalyst inks a deal with MedRhythms
The companies will team up to better target patients who could benefit from MedRhythms digital therapeutics products. The partnership also sees Health Catalyst helping with measuring clinical outcomes and integrating into providers' clinical workflow. MedRhythms takes "a neuroscience-based approach to treatment, employing the principles of rhythmic auditory stimulation (RAS)," which has been shown to improve walking for patients with stroke, traumatic brain injury, multiple sclerosis, cerebral palsy, and Parkinson's Disease.
List of FDA/CE Mark medical apps
Health futurist Koen Kas put together a great list of medical apps that have registered with the FDA or gotten clearance — as well as apps that have a CE Mark. E&O is working on a similar database, but this one looks like a worthwhile resource in the meantime.
This tweet from Box CEO Aaron Levie crossed my Twitter stream a few minutes before I met with Finnish-based company Aiforia, which seems to check boxes 2, 3, and maybe 4 on here:
The biggest disruptions are those that 10X the availability of a product or service:

Lots of developers —> One developer
Developer —> Non-Developer
Experts —> Anyone
Hand-holding —> Self-service
Purchase —> Rent

— Aaron Levie (@levie) June 10, 2019
That's a wrap on Issue 006: Hit reply to send me good luck catching my connecting flight in London tonight. No time for tea, it's going to be tight.