Issue 015.
Get E&O weekly. | Subscribe | Digital health research from Brian Dolan.
Welcome to E&O.
Last week's newsletter had a dog-days-of-summer 62 percent open rate. Here's what's happening this week:
Your editor met up with a few readers this week at the HealthTech Build mixer in Boston to discuss Livongo's business model and the IPO trend. I'm also heading into the city for the DTx East event next month, so let me know if you want to grab a coffee and talk digital analogs for pharmaceutical active ingredients.
Mentioned the new, revised CPT Codes for CCM in the past few issues. This explainer on the changes from Foley is well worth a read.
Digital therapeutics for cancer patients seem to be trending up this summer. The latest from across the pond: NHS approves its first Cancer-Related Fatigue app, which is now included in the NHS Library. Read more here and I'll be sure to write more about it once they publish their RCT results in the coming months.
The NHS also announced plans to expand its Digital Diabetes Prevention Program after a pilot that included 5,000 participants was deemed a success.
* McKinsey published a paper focused on digital health ecosystems from the payer perspective that offers up some basic frameworks.
But really you should read on — this week's newsletter includes excerpts from Exits & Outcomes latest effort: The AliveCor Report.
Did this get forwarded to you? Not yet a paying subscriber? You can sign up right here.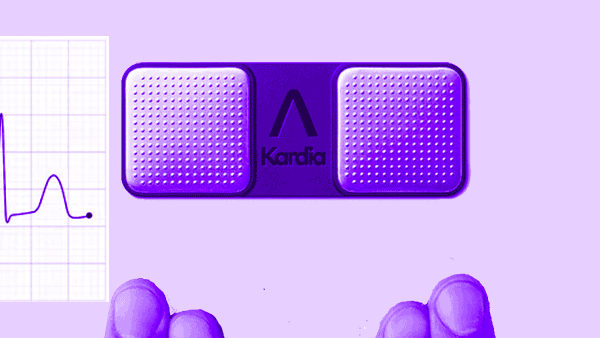 How AliveCor will compete with Apple, others
In September 2018 when Apple announced that it had secured two FDA clearances for heart sensing software on its Apple Watch, many industry watchers assumed this was the beginning of the end for AliveCor. After all, Apple's announcement more or less made AliveCor's latest product, the $199 Kardia Band, obsolete. In the short term, however, Apple's move buoyed sales of AliveCor's devices leading to a massive $10 million spike in revenues that quarter, which was about how long it took Apple to go from announcement to market launch. That boost led to AliveCor having a banner year with $24 million in total 2018 revenues.
That said, Apple's entrance into the ECG market has had an impact on AliveCor's strategy, but it's still well-positioned to compete against Apple and other digital health latecomers.
Apple ECG drove AliveCor to shutter two products: AliveCor has quietly discontinued sales of its Kardia Band device as of the summer of 2019. The sunsetting of its smartwatch product line was timed with the launch of its six-lead ECG device and marked the beginning of AliveCor's new hardware strategy in the face of competition from Apple.
Another casualty inflicted by Apple was AliveCor's SmartRhythm feature, a premium analysis feature that crunched heart rate data from the Apple Watch and prompted Kardia Band wearers to take an ECG reading if something appeared off in their HR. AliveCor users noticed that SmartRhythm was interfering with the accuracy of their activity data tracking on the Apple Watch, and AliveCor decided to shut the offering down because it could not control the underlying platform that it was built on.
Subscribers can read The AliveCor Report in full over at the E&O site.
That's a wrap on Issue 015… please send feedback on The AliveCor Report by responding to this email.