Welcome back to E&O Mondays, the free newsletter from Exits & Outcomes.
 E&O Mondays.
In this issue:
A note about E&O's latest research: The UnitedHealth Group Report.
E&O found more than $900 million in announced (and unannounced) funding (equity deals and debt financing) across nearly two dozen deals between December 21, 2020, and a few hours ago when I had to start writing. I'm surprised there was this much activity over the holidays!
Plus: A new health tech trivia challenge.
Here's an out-of-the-box New Year's resolution you can accomplish in minutes: Become a paying subscriber to E&O. Click here and call 2021 a success.
---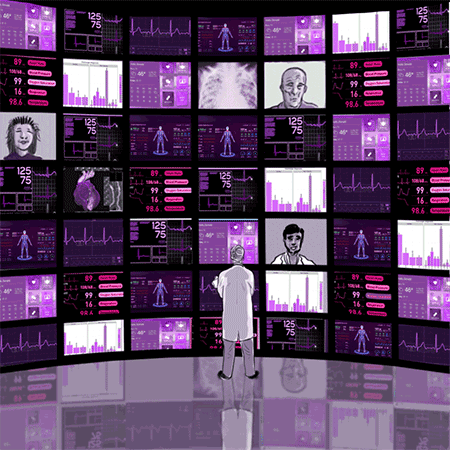 ---
Plug: The UnitedHealth Group Report
Last week E&O published its latest long-form research report, an 8,000-word exploration of the digital health ambitions of UnitedHealth Group's 1,000 subsidiaries.
While newer homegrown programs like Level2 and recently acquired entities like AbleTo are featured prominently, the report also digs into shuttered and paused programs, investments, lesser-known acquisitions, and more.
Prior to this research, I had no idea UnitedHealth owned a virtual reality-powered digital therapeutics company. I also didn't know it owned its own manufacturing facility in the Philippines for inexpensive activity trackers. Do you know what a Special Purpose Care Delivery Organization is?
Well, paying subscribers to E&O know all about those things and more. Join them and read The UnitedHealth Group Report on E&O today.
---
This week's health tech financing deals
In the last issue of E&O Mondays, I already mentioned wannabe "LinkedIn for doctors" H1 Insights $55 million raise, but its SEC filing is now posted right here in case you're interested. Also, Calm's $75 million round from early December hit the SEC as a mere $39 million raise. Why do Form Ds so often show a much smaller number? I know they are hit or miss for any number of reasons, but, in this case, any ideas?
DXY, a decades-old Medscape/WebMD-like site in China raised a $500 million Series E led by PE firm Trustbridge Partners. Return investors Tencent and GL Ventures also chipped in. TechCrunch
Color, which offers DTC genetic testing, COVID–19 testing and other health services, just raised a $167 million Series D led by General Catalyst with participation from T. Rowe Price and Viking Global. TechCrunch
Another well-known consumer genetic testing company, 23andMe raised an $82.5 million Series F from Sequoia Capital and NewView Capital. The company has now raised $850 million. Bloomberg
Bit of a scoop here: RapidSOS quietly raised another $51.2 million on New Year's Eve. Prior to this raise, the company already had raised more than $100 million in total funding. RapidSOS is helping to modernize 911 services in various ways, including working with digital health companies that make wearable devices to link them (and the data they collect) to emergency services. (Apple is one such partner.) The company's one-liner: "In partnership with public safety, RapidSOS has created the world's first emergency response data platform that securely links life-saving data from 350M+ connected devices directly to emergency and services and first responders." Site
Another little scoop: Metronom Health, which was founded in 2010 and is building a continuous glucose monitor (CGM) for people with diabetes, quietly raised $22.2 million in equity, options, and other securities. Site
And another one: Fruit Street Health raised $22 million in a mix of debt and equity. Fruit Street offers a virtual diabetes prevention program that has full recognition from the CDC. It also recently launched a telemedicine offering focused on COVID–19 that used Zoom for video visits with patients. Site and June 2020 background article over at MedCity News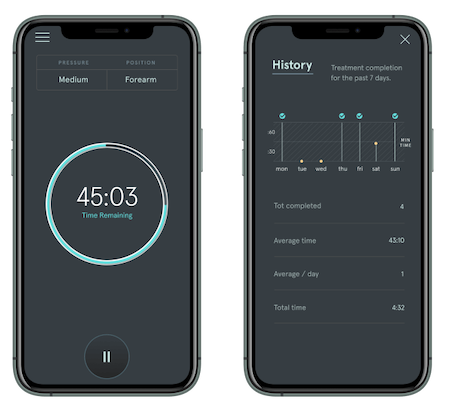 Koya Medical raised $11 million for its compression sleeve and accompanying app, Dayspring, which tracks the medical device's use and adjusts its settings. "The Dayspring app is the ideal companion to help you and your therapist individualize compression settings and review your progress so you can get high-quality care in and out of the clinic." Site
NextStep Interactive, which offers an online training program for certified nursing assistants (CNAs), raised another $3 million to boost its latest raise to $6.8 million in equity and other securities. Site
Kenya-based Capsule Global, which is co-led by a former Clinton Foundation malaria lead, added another $300,000 to its latest round, which now stands at about $5.9 million. Capsule's first and flagship offering is Flare, a new emergency response system for Kenya.
Uber-for-health, non-emergency healthcare transportation company Aryv raised $5.8 million. Site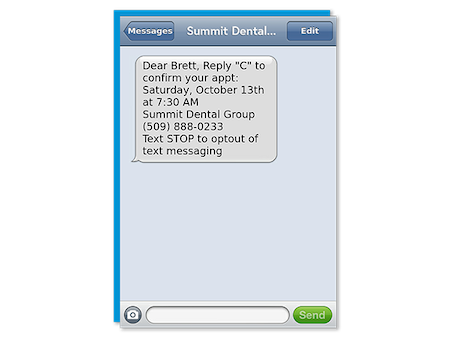 Legwork, a fast-growing patient engagement platform for dental practices, raised $5 million. Site
GenoPalate, a company that offers a direct-to-consumer genetics test that it uses to determine nutrition advice for its users, raised $4 million in a mix of equity, options and other securities. Site
CLMBR, a Peloton-like company that offers a stationary climber machine with a screen that displays on-demand workout classes, raised $3.4 million in debt. Its motto is "Some ride. Some run. We climb." Chad Hurley, co-founder and former CEO of YouTube, is on the company's board of advisers. (I was always more of a fan of the assisted pull-up/dip station machine at the gym. If you are building the Peloton version of that, let me know. "Some climb. We dip." I can be your Chad Hurley. We are both media entrepreneurs.) Site
ReturnSafe, which offers a set of digital tools that employers can use to track COVID–19 symptoms and contact trace outbreaks, raised $3.25 million from Fifty Years and Active Capital. TechCrunch
Socially Determined, a social determinants of health-focused analytics company, raised $3.2 million in debt and other securities. Its offering, SocialScape helps care providers and payers better understand the ways SDOH are affecting their population's utilization, cost, and outcomes. Site
Xevant, which analyzes and visualizes claims data for payers to better monitor PBM performance, raised $3.1 million. Site
DosedDaily, which offers continuing medical education (CME) via email newsletters, has raised a $2.3 million convertible note. Site
CircleLink Health, which offers a telehealth-enabled, RN-powered chronic condition management (CCM) Medicare-reimbursed program to healthcare providers, raised $2.2 million. Site
Episode Solutions, which combines "proprietary mobile technology" and "concierge-level services" to help care providers who are in value-based care arrangements, raised $1.6 milion. Site
UnifiHealth, which is focused on changing how health insurance benefits work at small businesses, raised $1.4 million in a mix of equity, debt, and other securities. Site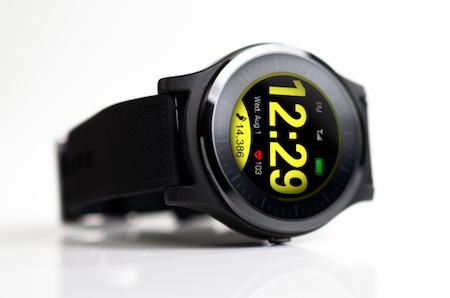 OneCare, which offers CareWatch, a cellular-enabled smartwatch with a focus on health monitoring and personal safety, raised $1.1 million. Site
---
Health Tech Trivia Question
Here's a new Health Tech Trivia Question.
Rules: Don't use Google. Just guess. Hit reply and email me your answer along with if you want me to include your name/company, just your initials, or keep it anonymous. I'll provide the answer next Monday along with the first three (3) people to get it right — if anyone does! I'm happy to link out to your company's website too, which might be worth a lot in SEO mojo someday, who knows?
Question: Which digital health founder is the son of a former Speaker of the United States House of Representatives? Only one hint: If you are a paying subscriber to E&O, you should know this one as I've mentioned this bit of trivia before…
Hit reply if you know!