Welcome back to E&O Mondays, the free newsletter from Exits & Outcomes. This will be the last Mondays edition of 2020.
 E&O Mondays.
In this issue:
E&O found more than $1.5 billion in announced (and unannounced) funding (equity deals and debt financing) across two dozen deals for the week of December 14, 2020.
A brief look beyond the paywall: I've included a short section of E&O's 2019 The Pear Therapeutics Report. Remember? This is the part where Pear tried to launch a digital nutriceutical product in partnership with The Vitamin Shoppe.
Plus: Nothing. Two's enough this week. (I didn't want to send out a question and then not answer it for weeks.) So Health Tech Trivia returns in 2021 with a real stumper…
In the last two weeks, three long-term paid readers decided to upgrade to Enterprise or Business Subscriptions so that their whole company (or team) could read E&O. Reading their emails is my version of a year-end holiday party. Help me celebrate: Click here to do the same and buy an Enterprise Subscription to E&O today.
---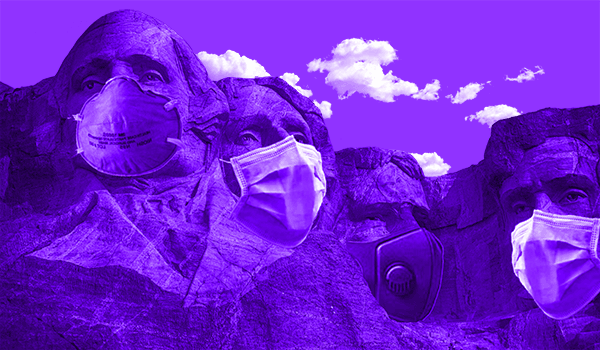 ---
E&O Research sneak peek: Pear Therapeutics
(As I noted above, you probably read this already so feel free to scroll past.) If you'd like to revisit: Here's a sneak peek at one section of The Pear Therapeutics Report that E&O published for paying subscribers in September 2019. This snippet is about an early direct-to-consumer product line that Pear attempted and ultimately shuttered:
Pear's 2016 direct-to-consumer debacle
Perhaps more than any other digital therapeutics company today, Pear stresses that its products are all prescription digital therapeutics, and it has even pushed the abbreviation PDT along with that messaging. At a neurogaming conference in 2014, Pear's CEO Corey McCann teased the launch of a direct-to-consumer line of products, which — as it turned out — was still two years away:
"The first quick and dirty category for us is in the supplement and food space. We are in the process of launching a family of products into one of the supplement chains you are all familiar with. This would create a suite of supplement software combinations."
Pear's first product launch was for a line of digital wraparounds packaged with a line of supplements co-branded with the big supplement retail chain The Vitamin Shoppe. Starting in mid-October 2016, the digital supplement product line was available online and at any brick-and-mortar Vitamin Shoppe.
The vita+apps experiment included digital supplements for mood, sleep, memory, stress, vision, and attention.
Here's what they looked like:

"vita+apps, powered by Pear Therapeutics is a mental/behavioral training tool used in conjunction with matched dietary supplements. All of our apps and games are based on clinically validated and tested therapeutics. As a novel approach to address vision, memory, mood and more, vita+apps combines digital applications with supplements to create a short-term, goal-oriented approach that helps patients modify the thoughts and beliefs that may underlie distress and behaviors."
A year later the apps went offline and the vita+apps homepage just featured a thank you note that announced the apps would no longer be supported. Apart from the archived homepage, a passing mention on Pear Therapeutics' Facebook page, and a tweet on The Vitamin Shoppe's Twitter account, there is no other mention of vita+apps online.
---
This week's health tech financing deals
While we're on the subject of Pear, this week I wanted to start off with a quick follow-up on a past funding item I included in this newsletter last week.
Interestingly, the SEC filing for Pear Therapeutics' $80 million round, which the company announced more than a week ago, shows Pear actually raised $112 million. However, that number "includes $31,999,996 of proceeds used to repurchase securities, resulting in $79,999,929 of gross proceeds after the repurchase (before expenses)," according to the filing.
There were a handful of big raises this week. (Kind of surprising for the tail-end of the year, no?)
This week's biggest raise was Verily's $700 million booster shot. Existing investors Alphabet, Silver Lake, Temasek, and Ontario Teachers' Pension Plan contributed. Verily plans to use the money to "rapidly" expand "Baseline, an end-to-end ecosystem designed to make clinical research more efficient; and Verily Health Platforms, which supports population health, clinical care delivery and chronic disease management through programs like Healthy at Work, Onduo and Coefficient."
According to a state government filing that a site called Prime Unicorn Index dug up, Lyra Health recently raised a $175 million Series E. The company just raised a $110 million Series D in August. Lyra provides mental health care benefits to employers. Its August round included Adams Street Partners, ex-Starbucks CEO Howard Schultz, Casdin Capital, Glynn Capital, Greylock, IVP, Meritech Capital Partners, Providence Ventures, and Tenaya Capital.
Oscar, which describes itself as "the first health insurance company built on a full-stack technology platform," raised $140 million in funding led by Tiger Global Management with a little help from Dragoneer, Baillie Gifford, Coatue, Founders Fund, Khosla, Lakestar and Reinvent.
H1, which is a business intelligence platform for pharma, raised a $58 million Series B co-led by IVP and Menlo Ventures. Lux Capital, Transformation Capital, Lead Edge Capital, Novartis dRx Capital, and YCombinator also chipped in. This little footnote on one of H1's marketing pages caught my eye. Looks like they upset Veeva: "Veeva and H1 are not partners and Veeva® does not endorse H1 Insights' products or services. Our prior communication should instead have said that the H1 platform is recommended by H1 for use with Veeva CRM solutions."
Modern Health, a mental health and wellness platform that already counts more than 190 enterprises worldwide as customers, announced a $51 million Series C led by Battery Ventures. Newcomer Felicis Ventures also joined in. Existing investors Kleiner Perkins, Founders Fund, 01 Advisors, Afore Capital, and Okta's Frederic Kerrest anted up too. Modern says its valuation is now north of $500 million. (It's really incredible how many mental health-focused digital health companies there are now.)
Curai Health, a virtual care company that is "using AI to make high-touch, lower-cost primary care available to everyone," raised a $27.5 million Series B led by Morningside Ventures. Existing investors General Catalyst and Khosla Ventures also contributed.
Diameter Health, which normalizes clinical data and makes it shareable via a real-time data exchange, raised an $18 million Series B led by Centene with a little help from existing backers: Optum Ventures, LRVHealth, Connecticut Innovations and Activate Venture Partners.
Unlearn AI, which creates "digital twins" that can be used in clinical trials, bumped up its $12 million round from April to $15 million, according to a recent regulatory filing.
CARLSMED raised $12.6 million in equity and other securities. It appears that part of the funding was the company's $10 million Series A, which was led by U.S. Venture Partners (USVP) and included participation from The Vertical Group, Cove Fund, and Wavemaker Three-Sixty Health. The company uses machine learning and prior outcomes data to personalize the treatment of complex adult spinal deformities.
Workit Health, which is creating a digital-first platform for recovery from substance use disorders, raised a $12 million Series B round led by FirstMark Capital. Lux Capital, GingerBread Capital, Blue Cross and Blue Shield Venture Partners, and actor Rob Lowe, also participated.
Medocity, a virtual care platform company founded in 2013, raised $10.8 million in equity, according to a government filing. In the filing, it also explains that the total amount sold was "purchased through the conversion of indebtedness." (Medocity raised via a series of convertible notes over the past few years.) As of May 2020, the company is one of Cigna's partners for COVID–19-related virtual care.
Singapore-based Speedoc has raised a $6.7 million Series A led by Vertex Ventures SEA/India with contributions from Decacorn Capital and Global Grand Leisure. Speedoc offers remote digital health services, including telemedicine, remote diagnostics, and remote patient monitoring.
France-based Lucine, a digital care therapy company that is focused on chronic pain, raised $6.6 million. Lucine uses both virtual reality and CBT in its program.
Nairobi-based Ilara Health (that starts with an "i"), which offers diagnostics and a patient health management platform to African consumers, raised a $3.8 million Series A by TLcom Capital, with a little help from DOB Equity, Global Ventures, and Chandaria Capital. It aims to use the funds to expand its reach across the continent.
Seoul-based S-Alpha, a digital therapeutics startup, raised a $2.7 Million seed round led by Hana Ventures with help from STIC Ventures, AJU IB Investment, SJ Investment Partners, and TONY Investment.
Missed this one a few weeks back: Pair Team, which describes itself as "an end-to-end operations platform for primary care, backed by Pair's own care team," raised a $2.7 million seed round from Kleiner Perkins, Craft Ventures, and YCombinator.
Omcare, a Minnesota-based digital health company (that has inserted a symbol over its "O" but I refuse to play along), announced a $2.5 million investment from Connect the Grey Investment Management. The company's home health hub device includes a mediation dispenser and visual monitoring to ensure patients take the right meds at the right time. The device also enables virtual face-to-face visits with care teams.
Four health tech companies raised less than $1 million this past week, including Docent Health ($800,000), Translational Imaging Innovations ($520,000), Prolung ($182,000 in debt), and Presidio Health ($100,000 in debt).