Welcome back to E&O Mondays, the free newsletter from Exits & Outcomes.
 E&O Mondays.
In this issue:
E&O found more than $620 million in announced (and unannounced) funding (equity deals and debt financing) across more than two dozen deals for the week of December 7, 2020.
I also checked back in on the SPAC that the founder and former CEO of UnitedHealth created. (It's targeting the senior market and two ex-Livongans are on the team.)
Plus: The long-awaited answer to last week's Health Tech Trivia Challenge along with the three readers who got it right…
Was this forwarded to you? Here's your next click: Become a paying subscriber to E&O today.
---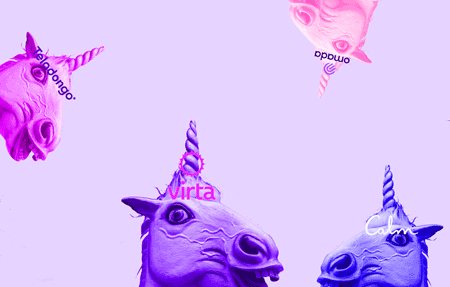 ---
A few details on the $360M senior care-focused SPAC led by UnitedHealth's founder and ex-CEO
News broke last month that a new SPAC, named Senior Connect Acquisition Corp. (a SPAC named SCAC, as it happens), was helmed by Richard Burke, the founder and former CEO and chairman of UnitedHealth and was looking to take a senior-focused company (or group of companies) public.
What hasn't been reported yet is how this SPAC was originally positioned. By comparing its original prospectus ($350 million) to its most recent one today ($360 million), you might get a better sense of where the blank check company will make its move.
Interestingly, the SPAC was originally named Health Connect Acquisition Corp. It follows, then, that the SPAC was planning to focus its "search on businesses in the healthcare industry." In the second and third iterations of the SPAC's proposed offering document, however, it changed its name and it changed its focus: "We intend to focus our search on businesses serving the senior market or capable of being repositioned to do so."
Interestingly, the original team did not include Steven Schwartz, who is now the SPAC's EVP of M&A. Before this, he spent four years as the SVP of business and corporate development at Livongo. He was Livongo's lead on M&A and played a role in the company's $18.5 billion merger with Teladoc.
However, this SPAC has always had a tie to Livongo since one of its board of directors is Lee Shapiro, who served as Livongo's CFO.
While the name of the SPAC (and how it described its target market) shifted from its initial iteration, the specifics of its focus areas haven't changed all that much. The five areas of interest have always been social determinants of health (SDOH), senior lifestyle, home-based services, health platforms, and financial and legacy services.
The newer filings do add a few details to these sections, however, which might indicate they are especially important to the SPAC's future strategy.
To the SDOH section, the SCAC SPAC added:
"We believe new platforms and technologies for helping seniors stay meaningfully engaged and connected with others will help mitigate declining mental health associated with loneliness."
To the list of home-based services, it added: "nutrition, personal hygiene, medication management."
Read the most recent SCAC SPAC prospectus filing in-full here.
---
This week's health tech financing deals
The biggest round of digital health funding this week went to Cityblock Health, which is a healthcare provider that focuses on lower-income communities. It raised a $160 million Series C round that valued it at more than $1 billion. New backer General Catalyst led while Wellington Management contributed. Return backers like Kinnevik AB, Maverick Ventures, Thrive Capital, and Redpoint Ventures chipped in too. Cityblock has now raised $300 million.
LeanTaaS, which offers healthcare systems AI/ML-driven software that helps improve operational efficiencies, increase patient access, and reduce costs, raised a $130 million Series D led by Insight Partners. Goldman Sachs contributed too.
Pear Therapeutics, which develops and commercializes prescription digital therapeutics, raised an $80 million Series D led by SoftBank Vision Fund 2. Return backers Temasek, 5AM Ventures, Arboretum Ventures, JAZZ Venture Partners, Novartis, CrimsoNox, and EDBI contributed. New investors including Forth Management, Pilot House, Sarissa Capital, Shanda Group, and QUAD Investment Management, also chipped in. (Rumor: The company tried to raise about twice this amount last year.)
Calm, makers of a popular meditation app, raised a $75 million Series C that values the company at $2 billion. Lightspeed Venture Partners led the round. TPG, Insight Venture Partners, Marc Benioff, and funds managed by Goldman Sachs Asset Management contributed. Calm has now raised $217 million total. The company says it has been profitable since 2016 and it claims 100 million downloads and 4 million paying members. (I'm guessing those numbers are cumulative.)
Well, (legally named Well Dot, Inc.) which offers an employee health and wellness platform, raised a $40 million Series A financing that includes a mix of debt and equity. It was founded in 2019, which is when it raised a $25 million seed. Its backers include General Catalyst, John Doerr, Mosaic Health Solutions and partners of Hellman & Friedman. (These are considerable sums for such early rounds, wow.)
Elation Health, which describes itself as a "clinical-first technology company powering the future of independent primary care", raised a $40 million Series C led by Generation Investment Management. Existing backers Threshold Ventures and Kapor Capital also invested.
State Space Labs, which I wrote about in Issue 001 of E&O Mondays, added another $6 million to its recent round, which now stands at $34.6 million. Here's how I described them the last time around:
"Its existing investors include Khosla, Firstmark, Lux, and Expa. Neuroscientists founded State Space to help video game players improve their reaction time. So, in addition to an esports training program and cognition analytics, the company has come to realize it should also build digital therapeutics too."
Centivo, a "digital health plan that is built to save 15 percent or more compared with traditional insurance carriers", raised a $34 million Series B led by B Capital Group. New backers Define Ventures, HarbourVest Partners, and Nassau Street Ventures also participated. Existing investors Bain Capital Ventures, Company Ventures, F-Prime Capital, Ingleside Investors, Maverick Ventures, and Rand Capital chipped in too.
Sight Sciences, a medical device company focused on glaucoma and dry eye disease announced that it had raised a Series F financing round but didn't disclose the amount. An SEC filing this week suggests it was about $23.3 million. D1 Capital Partners led and Janus Henderson Investors contributed too. According to the release: "The raise also includes a refinancing and upsizing of the company's senior credit facility with MidCap Financial." One of Sight Sciences products, TearCare "is a software-controlled, wearable eyelid technology that delivers highly targeted and adjustable heat to the meibomian glands of the eyelids."
One Million Metrics, doing business as Kinetic, raised $8.3 million, according to a regulatory filing, but a press release that I missed in November said the round was actually $11.25 million. Kinetic makes a wearable, called Reflex, for industrial workers that aims to keep them safe. Crosslink Capital led the round.
Story Health, a new startup led by Verily alums, raised a $4 million seed round led by General Catalyst and Define Ventures. Story Health seems to tap into the hospital-to-home trend and is selling to providers. Story "goes beyond video visits to guide and adapt to a patient's needs on a day-by-day basis through optimizing care plans, understanding therapy efficacy, and suggesting evidence-based changes."
Babyscripts, which offers a virtual care platform for managing obstetrics, raised $4 million from a number of healthcare provider organizations, most of which are customers: Banner Health, the CU Healthcare Innovation Fund, the Froedtert & the Medical College of Wisconsin health network, and WellSpan Health.
RxFunction, a developer of wearables and balance technology that aims to decrease fall risk, raised $4 million in a mix of equity, options, and debt. Site
Germany-based Wellabe has raised a $3.6 million Series A from the largest private clinic in Germany, Sana Klinik and existing investors: Earlybird VC, Paua Ventures, and Plug and Play. Wellabe sells to employers and offers an employee health and wellness suite of offerings that include mobile stations, on-site checkups, and an employee wellness platform.
Blueprint, which sells clinical decision support software to mental health providers, raised a $3.4 million seed round led by Bonfire Ventures. Lightbank and other angel investors contributed too.
Aifred Health, a Canada-based digital health company that also sells clinical decision support software to mental health providers, raised $3.1 million in a seed round co-led by MEDTEQ+ and BDC Capital. Return backers including Desjardins Group and Highline Beta chipped in too.
Mate Fertility raised $2.3 million to increase accessibility to fertility treatments via telemedicine. Site
Lantern PBC, formerly known as the Good Grief Collective, raised $2.3 million to help guide people with end-of-life planning for themselves or loved ones. Site
HealNow has raised a $1.3 million round from SoftBank Opportunity Fund and Alabama Futures Fund to help smaller pharmacies with ordering and delivery of medications. TechCrunch
DynamiCare Health raised about $1 million for its smartphone-based programs that help people in recovery from substance use disorders, including alcohol, drugs, and tobacco. Site
A handful of other startups raised less than $1 million in funding (or they announced but didn't include a dollar amount). They are: Atropos Health, RCE Technologies, Forbie, ClaimInformatics, Farewelling, and Nesos.
---
Answer: Health Tech Trivia Challenge
Last week's Health Tech Trivia Question hit the sweet spot. I received more wrong answers than correct ones and only three of you got it. Congrats to this week's winners!
ICYMI last week's question was: Which digital health entrepreneur has a son who has also started a digital health startup? Only one hint: In case there is more than one answer to the question above: For the one I'm thinking about, the son's company's name could be interpreted as a reference to his old man.
The answer: Randy Parker. Parker was CEO and founder of MDLive and is now founder and CEO of GeniusRx. His son, Andrew Parker, is the founder and CEO of Papa. (See how the son's startup's name is dad-referencing? That's the hook that people with wrong answers all missed.)
Next Monday I'll be back with a new one. Get some rest and be ready.