Issue 022.
Get E&O weekly. | Subscribe | Digital health research from Brian Dolan.
Welcome to E&O.
Last week's newsletter had a lucky 77 percent open rate. Here's what's happening this week:
Excited to announce that these past seven days were E&O's best week ever for new subscribers! Thanks to all the current readers who have encouraged colleagues to sign up. If you are new here: Feel free to reply to this newsletter to send feedback my way. Don't be shy, it makes this better for everyone.
Seed investor Rock Health announced that funding for digital health startups slowed down in Q3, which saw $1.3 billion flowing into the sector after two quarters that averaged $2 billion each. Current funding for the year stands at more than $5.5 billion.
Meanwhile, the digital health moon shooters over at StartUp Health have tracked $10.4 billion in digital health funding so far this year. They did, however, note a "typical post-summer dip" in funding this past quarter.
CB Insights debuted its list of 150 "most promising" private digital health companies, which included a section on digital therapeutics-focused startups to watch. The research firm also published a map of the US with the most-funded digital health company in each state.
Sleep Data raised $6 million for its BetterNight platform, which monitors sleep apnea and is developing CBT-based digital therapeutics programs for insomnia.
NOCD raised $4 million for its OCD identification and management offering. Livongo-backer 7Wires Ventures was among the investors.
Novo Nordisk announced a deal with Noom to offer the company's behavior change and coaching platform to its patients with obesity. The deal follows a successful 8-month pilot study that included 1,000 people.
Proteus Digital Health published results from a "prospective, single-arm, open-label, multicenter study across 18 clinics" in the US with 288 adults at-risk for non-adherence to their oral meds for Hepatitis C.
Did this get forwarded to you? You can sign up as a paying subscriber and get full access to E&O by clicking this part of this sentence. C'mon don't miss the next one…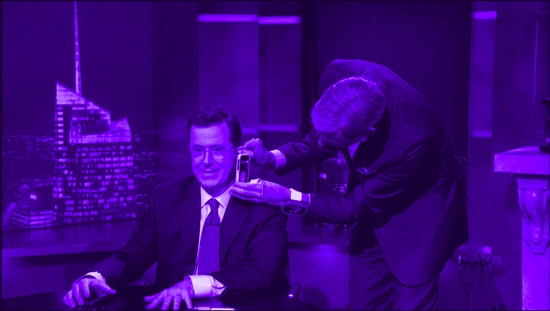 Take different approaches to clinical studies for the FDA vs. payers
By many accounts, one of the highlights of the recent DTx East conference in Boston was a presentation given by Happify Health's Chief Scientist Acacia Parks. Her talk focused on strategies and approaches to clinical studies for digital therapeutics companies, and it included insights about how the FDA thinks about these studies vs. how payers do.
Given the popularity of her talk, I wrote it up nearly word-for-word over at the E&O site so click here if you have access.
Here's a quick excerpt:
"Things are quite different when you start talking to the FDA. There was this idea in the last presentation that you might do some work in the payer space and then submit what you have learned so far to the FDA. But that is sort of like an inside joke, right? Because unless you are gearing what you are doing to the FDA, the likelihood that what you were doing is going to meet their standards is slim. Arguably, the FDA likes to hear what you are going to do in advance, anyway. To say, well, we already did this and we are hoping you'll say OK, might not necessarily set a good tone for an FDA conversation. I may have published multiple studies but what the FDA wants is so completely different that we have to do different studies."
Milestone: US Senate's first mention of "digital therapeutics" in a bill
Two weeks ago the Senate's Appropriations Committee included language in one of the 2020 appropriations bills that mentioned "digital therapeutics". I believe that is the first time ever that term has been in a bill.
This is a small but important milestone because Congress will need to act to open up reimbursement pathways for digital therapeutics via CMS. The fact that the Senate now recognizes "digital therapeutics" as existing is a requisite first step. (The bill may very well have to pass before we count these chickens, I guess.)
Here's the language from the markup bill:
"Evidence-based Therapeutics.—The Committee notes that FDA has cleared a prescription digital therapeutic and a prescription mobile medical application to deliver cognitive behavioral therapy in conjunction with outpatient treatment of substance use disorder and opioid use disorder patients. The Committee requests SAMHSA include a report in the fiscal year 2021 CJ on how these new prescription technologies could be used by the behavioral health field as a tool to combat substance abuse and the opioid crisis by expanding patient access to treatment and recovery support services."
The passage above obviously refers to Pear Therapeutics' FDA clearances for reSET and reSET-O. As far as I can tell after searching the lobbyist databases, Pear is the only digital therapeutics company that is actively lobbying Congress itself — and not through a trade group like, say, AdvaMed.
Pear spent $40,000 in 2018 on lobbying efforts, and the company has spent $20,000 so far in 2019. According to government filings, during these past two years Pear's lobbying efforts have focused on just two issues:
Increase awareness of clinical use of FDA cleared prescription digital therapeutics.
Medicare coverage of FDA cleared prescription digital therapeutics.
Number two is a long road, but it is clear that this Senate markup bill is an early victory on the first. Read the appropriations bill here and find the "digital therapeutics" mention on page 145 of the PDF.
Worth noting: Pear is the only company that has disclosed lobbying efforts at the US federal level on an issue that includes the term "digital therapeutic".
What Amazon's IP lawyers imagine Amazon Care might offer someday
Trademarks can be a helpful source of information about a company's future plans, but, like patent claims, they are often stuffed to the gills with any and every permutation of a company's product roadmap. Given all the interest in Amazon's big announcement around its Amazon Care service, which is initially just for a select number of its employees, here's a rundown of all the health services and products the company's trademark legally protects:
software for providing medicine, medical care, healthcare, telehealth, telemedicine, remote care, and virtual health care services; downloadable mobile application software for providing medical and healthcare services
software for messaging and chat for medical and healthcare purposes
mobile application software for use in locating doctors, physician's assistants, nurses, nutritionists, healthcare professionals and healthcare service providers
software for use in scheduling of medical and healthcare services
software in the nature of a mobile application for allowing doctors, medical specialists, nurses, nutritionists, healthcare professionals and healthcare service providers to be dispatched to consumers
software for use in providing medical diagnosis, consultation, treatment recommendations, and medical care
mobile application for enabling remote diagnosis and consultation with physicians
Appointment scheduling services; physician referral services; hospital referral services; scheduling medical appointments for others; providing physician directories and hospital directories; processing of online orders of prescriptions; supply prescription drugs to telemedicine participants
The last section of the trademark filing covers pretty much all of healthcare via remote visits, so here is just a sampling:
telemedicine and virtual health care services for the diagnosis, consultation, and treatment of cardiovascular, cardiopulmonary, dermatological, endocrine, gastrointestinal, hematological, hepatological, metabolic, musculoskeletal, neurological, ophthalmic, otolaryngological, reproductive, and respiratory conditions;
providing chronic care management services… in the management of complex and chronic diseases, namely, diabetes, high blood pressure, high cholesterol, thyroid disorders, heart disease, asthma, and arthritis;
And the list goes on. Read the full trademark claims here if you're into that sort of thing.
Digital nutriceutics: Will digital wraparounds for supplements find a market?
After documenting Pear Therapeutics' failed direct-to-consumer product line with The Vitamin Shoppe in last month's research report, I was surprised to hear about a similar effort at the DTx East conference in Boston. Brain training company Cognifit and global consumer health and hygiene products company, RB, launched a digital wraparound for a supplement earlier this year.
Dave Evendon-Challis, Vice President of Innovation at RB briefly discussed the company's work with Cognifit to create a digital wraparound for RB's Neuriva supplement, which is made from an ingredient found in the fruit of the coffee bean (among other things) and claims to boost cognition. Neuriva launched in April. Here's how the companies described the digital component at the time:
"The Neuriva Brain Gym app offers a customized brain training experience, using personal assessments to identify specific cognitive improvement areas. It then selects from 14 brain games and five training programs based on individual needs. The app also includes insights and analyses on scores, tracking cognitive fitness progression in tandem with the supplementation, and benchmarking against other users."
At DTx East, Evendon-Challis stressed that because RB partnered with Cognifit for the launch of Neuriva, it took less than one year to develop it and get it to market.
Handy links to E&O research reports
In recent weeks I've managed to upload each newsletter edition to the E&O website so that newer subscribers can browse through past issues as they see fit.
Starting this week, I'll also start including this quick links section at the bottom of each newsletter so the longform research reports are more easily accessible for paying subscribers:
The Pear Therapeutics Report (Subscribers-only Link)
The AliveCor Report (Subscribers-only Link)
Apple's Healthcare Work Experience (Subscribers-only Link)
Approximating Livongo's S-1 (Subscribers-only Link)
That's a wrap on Issue 022. What's missing? Which issues in clinically-validated, regulated digital health need more attention here? Hit reply and let me know…