Issue 003
Get E&O Mondays (free). | Subscribe
Digital health research from Brian Dolan.
 Welcome to E&O Mondays.
If you aren't a paying sub already, here's what you missed in the two paid newsletter editions that went out last week:
A few financial details related to Virta Health's deal with the VA.
Walmart's digital health stack. Part of E&O's new Fortune 500 series.
And E&O's big scoop: Amwell is in talks to buy Omada… (more thoughts on that for paying subscribers coming later this week).
In this edition of the free E&O newsletter:
E&O continues its Sisyphean task: Trying to close the gap between reports of massive billion-dollar quarters and the much smaller amount of funding you actually read about in the press. This week: A roundup of $575 million in announced (and unannounced) funding (equity deals and debt financing) across 26 deals for the week of November 9, 2020.
There are a few really interesting ones in the funding mix today. Be sure to check out my scoops on Modern Clinics and Levels Health below. I'm sure you will see others write about those two before long…
Exclusive on a secret Peloton acquisition.
And, at long last, the answer to last week's Health Tech Trivia Challenge…
Here's an idea: Why not become a paying subscriber to Exits & Outcomes today? Everyone else is doing it. And your calendar says that your 2020 budget has a six-week shelf-life. Head to the pricing page of E&O right here.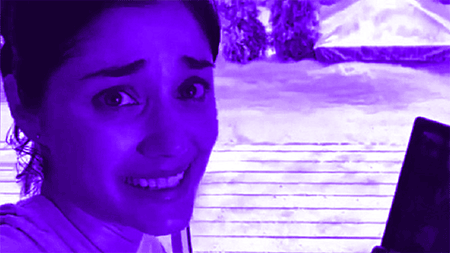 Peloton quietly buys some Peerfit assets
I don't generally cover fitness, especially any kind of DTC fitness, in E&O's paid newsletters, but since the E&O Mondays newsletter has a broad scope that includes all health tech funding, I figured I'd include this here.
The Tampa Bay Business Journal published an article this week with the headline: "In a 'great milestone for Tampa,' fitness tech company Peerfit's latest deal puts it on solid footing for 2021" or "Peerfit signs new deal with unnamed company." The article notes that Peerfit sold some of its assets (and even sent some of its employees who worked on those assets) to an unnamed company.
It's pretty easy to figure this out.
As it happens, 30 percent of Peerfit employees just joined Peloton Interactive. Here are three:
Drew Bisset, formerly Peerfit's CTO is now a senior director at Peloton.
Steve Mulder, formerly Peerfit's Chief Information Security Officer is now a senior manager of security and compliance at Peloton.
Max Pazdan, formerly Peerfit's VP of product, is now a staff product manager at Peloton.
There's at least 28 other Peerfit employees, mostly with titles related to software engineering (a few iOS devs), who joined Peloton in October. So, north of 30 Peerfit employees joined Peloton last month. And, according to Linkedin, Peerfit dropped its headcount from more than 90 employees in October to more than 60 today.
If you don't know Peerfit, it offers a digital health platform that aims to make it easier for employers to offer a fitness benefit. Its software — a digital health platform and an app — aim to make it easy for employees and members to find fitness classes wherever they are.
Taking a look at the other side of the deal: A quick scan of Peloton's most recent financial filing reveals the company did, in fact, ink two asset-based acquisitions in October 2020 that it did not disclose in detail to its investors. Peloton revealed the total consideration for the two deals but did not break out numbers for each:
"In October 2020, the Company entered into two separate agreements to purchase various developed technology, intellectual property and related assets for approximately $74.0 million."
Who knows if the Peerfit deal made up a substantial amount of that figure, but the assets were obviously worth enough to Peloton to take on 30 Peerfit employees to develop them.
A final thought on this: Peerfit offloading so much of its tech team, including its leadership, makes me wonder how much of a digital offering it plans to be moving forward.
(If you like this article, this is the kind of research I do often for paying subscribers. Except, as I noted above, I focus on digital health companies instead of digital fitness.)
$100M+ rounds
For the week of November 9th, two health tech companies raised north of $100 million. And they were…
Strava, a fitness tracking app that started out mainly focused on helping bicyclists track their rides, raised $110 million in a Series F led by TCV and Sequoia, with contributions from Dragoneer group, Madrone Capital Partners, Jackson Square Ventures, and Go4it Capital. The raise comes not too long after Under Armour announced plans to shed or shutter Strava's former rivals, MyFitnessPal and Endomondo. TechCrunch
Carbon Health, a tech-enabled care provider, raised a $100 million Series C led by Dragoneer Investment Group, with a little help from Brookfield Technology Partners (BTP), DCVC, and Builders VC. Release
$10M-100M rounds
Alivecor, which describes itself as an "AI-based personal ECG technology and provider of enterprise cardiology solutions" (take that, Apple), raised $65 million in a Series E led by its existing backers: OMRON, Khosla Ventures, WP Global Partners, Qualcomm Ventures, Bold Capital Partners. Release
SetPoint Medical is a bioelectronic digital medicine company that offers an implantable MicroRegulator, a wireless charging collar or band and an iPad-based prescription application. The company says its "miniaturized therapeutic device activates an innate pathway, the inflammatory reflex, to restore balance to the immune system." The system snagged Breakthrough status from the FDA in October. This week, SetPoint raised $52.4 million. Previous investors include New Enterprise Associates (NEA), Morgenthaler Ventures, Topspin Partners, SightLine Partners, GlaxoSmithKline's Action Potential Venture Capital, Boston Scientific. Site
You probably read this one already, because it was everywhere: Buoy Health, an "AI-powered healthcare navigation platform" raised a $37.5 million Series C led by Cigna Ventures and Humana. Optum Ventures, WR Hambrecht + Co, and Trustbridge Partners chipped in too. Release
The most interesting funding news this week is this one: Modern Clinics raised $33.5 million. This company doesn't exist yet online but what's interesting about it is the two names listed on the filing: General Catalyst's Hemant Taneja and serial entrepreneur Yury Yakubchyk, who is also currently the Founder and Chief Caregiver of Sprout, a "managed marketplace providing families access to in-home pediatric autism care." Yakubchyk is listed as an executive officer of Modern Clinics, not just as a director, which indicates he may lead this new venture as CEO. This sounds like a new virtual clinic venture but the name implies a portfolio of virtual clinics, right? Curious to see what they do here. Update: A helpful reader helped clarify that Sprout's legal name is Modern Clinics. It also has a legal entity as "Staunton MC 1 LLC". So, not as exciting as I first thought, but still a little scoop. I hear Felicis and Founders Fund also contributed to Sprout's round here along with Taneja's GC.
Maybe a bit of a stretch: Turing Enterprises, a non-emergency health-related transportation company, raised $32 million. On its homepage, the company emphasizes its tech chops: "[Turing] utilizes cutting edge technology to ensure that the passenger is on time for their important appointment. All our vehicles are equipped with GPS technology and are tracked by satellite to identify their location."
Here's another one that is widely reported, including in Axios: Solv Health raised $27 million. The company helps people find care providers that take their insurance, book appointments online, find nearby COVID–19 testing sites, and more. Sort of a modern-day iTriage, really. The Series B+ was led by Acrew Capital with additional contributions from new backers MultiCare Health System and Light Street Capital plus more money from old backers like Benchmark and Greylock Partners. Release
The US-based company owned by Analytics 4 Life in Canada, A4L (US) raised $22.4 million. If you have been reading E&O Mondays since the very beginning — meaning 3.5 very long weeks ago — you might remember Analytics 4 Life Canada raised more than $16 million in Issue 000. So, these two raises may be related and overlapping a bit. A4L uses machine learning instead of exercise- or radiation-based methods to help diagnose certain heart conditions. Site
Kaden Health, a virtual clinic for opioid addiction, raised $19 million. Kaden used to go by THRIVEE but changed its name in September 2019. Kaden's CEO is Dave Henderson, one of the founders of Oscar Health. Site
Springtide Health, a tech-enabled provider of autism care, raised $18.1 million in its Series A. Backers included Deerfield Management Company and Optum Ventures. The company was incubated at Redesign Health. Release
Transparent Health Marketplace, which connects payors and providers of workers' compensation healthcare services via an "open, automated and transparent marketplace," raised $15 million. Site
Levels Health, a buzzy, metabolic health-focused startup that equips users with a CGM and coaching app, quietly raised $11.9 million. The company's positioning is pretty simple: "Levels tracks your blood glucose in real-time, so you can maximize your diet and exercise." We will probably read more about this funding in a lot of places soon. Site
Cota Health raised $10 million via a convertible loan from new partner Varian Medical Technology. Cota is a cancer-focused data curation and big data platform. Bioworld
$1M-10M rounds
Lirio, which combines behavioral science and AI to create hyper-personalized communication that moves people, or what it calls Precision Nudging, raised $5.3 million. Site
OnTrak, formerly Catasys, which uses data analytics to better predict outcomes, recommend care pathways, and engage people in their own health, raised $4.6 million. Site (Update: This is an odd one, as pointed out on Twitter by Matthew Holt. The company is public and recently raised tens of millions. Probably should have left it out of the roundup, but I'll leave it here for posterity.)
Alloy Health, a still somewhat stealthy startup focused on women's health that is helmed by former Editor-in-Chief of Marie Claire magazine, Anne Fulenwider, raised $2.5 million. Brooklyn-based startup studio, Kairos, is incubating Alloy. The incubator's site offers more details on the venture, which it says is coming soon: "…being a woman shouldn't mean you get worse healthcare (read: menopause, osteoporosis, weight gain, and many others). Alloy Health is a women's health care solution for living healthier, longer lives. They're bringing affordable and transparent healthcare directly to women, including a line of natural, FDA-approved products to help our generation age healthfully." So, unclear how much of a health tech company this will be rather than just DTC health. Site
AireHealth, which is set to launch VitalBreath, an in-home connected respiratory care platform for people with compromised lungs, next year, raised $2.25 million. At the same time, its CEO and Co-founder Stacie Ruth is leaving to join Best Buy Health's virtual care group. Linkedin
Clearsense, a healthcare-focused data analytics company, raised $2.2 million in debt. Site
Common Sensing, makers of "a smart cap that automatically sends drug-delivery data from disposable pen-injectors to a mobile app," raised $1.4 million in debt. Site
Heads Up Health, which brings together data from wearables, genomics, labs, and electronic health records to create a more complete health record, raised $1.4 million in a seed round led by Innosphere Ventures. And, oh no, the release from Innosphere spells HIPAA as "HIPPA." We've all been there. Release
Spora Health, a primary care provider for Black people and people of color that will initially use telemedicine but aims to open physical locations eventually, raised $1.2 million. It plans to open clinics in Virginia, Tennessee, Pennsylvania, and Florida. TechCrunch
$100,000-1M rounds
sovaSage, which offers durable medical equipment makers white-labeled software called TherapistAssist that they can add to their sleep apnea CPAP machines, raised $300,000 in other securities. Site
Vigor Medical Systems, which is developing an evidence-based digital intervention to improve the management of respiratory disease that includes its own mobile spirometer, raised another $210,000 in debt and other options. Site
Heart.io, which describes itself as "a digital diagnostic startup utilizing artificial intelligence to help emergency providers identify heart abnormalities more quickly, more accurately, and at a fraction of the cost," raised $200,000 in debt, options, and other securities. Site
Springbuk, a health analytics platform company that used to go by Healthiest Employer, raised $149,000 in equity. This is an odd one because the company raised close to $17 million in August 2019. Site
Answer: Health Tech Trivia Challenge
While there were a few wrong answers and a couple of I-don't-knows, two E&O readers successfully answered last week's Health Tech Trivia Challenge. The winners first then the answer below…
Congrats to:
Chris Hogg, up until recently the COO of Propeller Health and — before that the founder of 100Plus, the breakout health app of SXSW 2012. Follow him on Twitter here.
And Neil Sanghavi, an advisor and consultant to various health tech and services companies — check out his Linkedin here.
Congrats again and thanks for playing!
ICYMI last week's question: Which health tech company's CEO was invited as a guest of FLOTUS to the State of the Union Address because of his work in digital health? Hint: This health tech company has since been acquired. Extra hint: It was based in Colorado. OK, one more hint: It was better known by the name of its popular app, which I will accept as a correct answer too.
And the answer: Healthagen, makers of the popular iTriage app. And the Co-founder and CEO who went to SOTU as a guest of FLOTUS Michelle Obama was Dr. Peter Hudson. Aetna ended up acquiring Healthagen and it used that brand name for one of its digital health divisions for a while, which may have obscured its origins a bit for some. Fun fact: I ran into the two co-founders of Healthagen and their spouses on the Napa Valley leg of my honeymoon. Financial Disclosure: They bought us a bottle of wine at the vineyard we were all at (before I could stop them). Phew, glad to finally get that conflict-of-interest off my chest.
New Health Tech Trivia Challenge coming Monday… until then!