Issue 050.
Get E&O weekly. Subscribe
Digital health research from Brian Dolan.
Welcome to E&O.
Last week's newsletter had a 58 percent open rate. Here's what's happening this week:
Did this get forwarded to you? You can sign up as a paying subscriber and get full access to E&O by clicking here.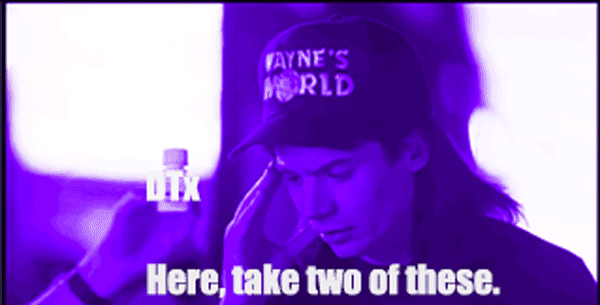 Roche kills autism drug but continues to post jobs for VR-powered autism digital therapeutic
A tweet from Health Advance's Andrew Matzkin caught my eye last week. He was commenting on this report in FierceBiotech when he wrote: "Roche kills autism drug candidate balovaptan. Disappointing setback in an indication with a lot of unmet need. This calls into question the future of Roche's VR-based DTx for ASD while reinforcing the need for ASD DTx like [Cognoa's]."
For the past few months, I've been tracking this still-sort-of-stealthy project at Roche via the company's job postings. While Matzkin's point is well-taken, the company has continued to post ads for the project, including this one "Medical Director, Autism Digital Therapy" just three days ago.
While previous job postings have indicated that Roche's in-house DTx would use virtual reality, the company confirmed as much during a talk at the DTx West event earlier this year.
Following Akili, Pear launches DTx for depression in schizophrenia patients thanks to FDA's temporary non-enforcement guidance
This is a bit unexpected: Pear Therapeutics has made one of its pre-FDA digital therapeutics available on a limited basis thanks to the FDA's recent, temporary non-enforcement guidance on digital health devices for psychiatric disorders.
When I dug into this at-length a few weeks ago Pear wasn't on my radar because I had heard the guidance did not apply to digital therapeutics that bridged two medical issues. The DTx that Pear is offering up right now is focused on treating depression in people with schizophrenia.
One of the funny things about non-enforcement guidances like this one is that you don't have to ask the FDA before making a move — that's kind of the whole point.
Here's how the company described the temporary launch:
"Pear intends to collaborate with select healthcare providers and academic centers to provide patients with schizophrenia and schizoaffective disorder access to Pear-004 for use in combination with atypical anti-psychotic medications."
Pear describes Pear-004 like so:
"Pear-004 is a product candidate in development to improve core symptoms and depression in people living with schizophrenia by providing multimodal neurobehavioral interventions in combination with standard of care anti-psychotic medication. Pear-004 provides social skills training, cognitive-behavioral therapy (CBT) for psychosis, and illness self-management training. Pear-004 is designed for adults 18 years and older who are currently under the supervision of a clinician."
Also, MM&M has a great interview with Akili Interactive on how its temporary launch is going: Well worth a read here if you can get past all the pop-up ads.
Three new digital therapeutic RCTs: IBD, insomnia, and anxiety
In recent weeks I've spotted a few new randomized control trials over at Clinicaltrials.gov that are worth tracking:
RxUniverse RCT for prescribing DTx for IBD: It's not likely to start until January 2021 now, but Rx.Health is expecting to enroll more than 1,500 people into an RCT that will use a digital health platform to prescribe digital health interventions to patients with irritable bowel syndrome (IBS). The trial includes help from the Icahn School of Medicine at Mount Sinai, the Cleveland Clinic, and Northwestern University. Here's the description of the intervention arm:
"Patients will be screened based on ePRO and online assessment tool results to be identified to be eligible for enrollment into the DTN program. The results of ePROs and online assessments will be used to precision match patients to in-person care at the IBD home or to IBDTx care pathways. RxUniverse platform allows the creation of adaptive pathways based on feedback loops that provide relevant on-demand resources based on patient care touch-points. For example, a patient with mild depression or anxiety, maybe offered an online DTx and if not useful, link to telepsychiatry or in-person psychiatry consultation. Patients will transition into the intervention DTN arm at set intervals by site."
Noctem and the DOD test support scenarios for insomnia DTx: I've never heard of Noctem, but it is launching a small 24-person study with the Department of Defense to test whether its cognitive-behavioral treatment for insomnia (CBTi) works best as a standalone therapeutic or as an adjunct to remote care via telehealth:
"The first-line treatment recommended for insomnia is cognitive-behavioral treatment for insomnia (CBTI). However, the large number of service members who are in need of this treatment outnumber the clinicians who are experts in behavioral sleep medicine and who currently provide this intervention in a cost-efficient manner and in a way that is acceptable and accessible to patients and clinicians. To address this challenge and scale the delivery and access to evidence-based behavioral sleep interventions, NOCTEM has developed a digital health platform called COAST (Clinician Operated Assistive Sleep Technology). However, the most effective way to implement the use of digital sleep health technology, and its comparative impact on patient outcomes, remain to be determined."
Here's more on Noctem from a release the group put out last summer.
Wise Therapeutics anxiety app: Finally, this small 34-person trial used an app called Personal Zen, which was developed by digital therapeutics company Wise Therapeutics. The app and the study are for people with mild to moderate anxiety.
Here's the short description of the study, which was completed last year but only posted to the CT site this week:
"The present study tested whether [transcranial direct current stimulation] across the [prefrontal cortex], versus sham stimulation, effectively augments the beneficial effects of a gamified [attention bias modification training] mobile app. Thirty-eight adults… evidencing low-to-moderate anxiety symptoms were randomly assigned to active or sham tDCS for 30-minutes while receiving ABMT via a mobile app. Participants reported on potential moderators of ABMT, including life stress and trait anxiety. ECG was recorded during a subsequent stressor to generate respiratory sinus arrhythmia (RSA) suppression as a metric of stress resilience."
New hires at Rock Health, Mymee, Apple, AmalgamRx
Here's a quick rundown of a few hires and departures:
Digital health-focused venture fund Rock Health has a new president and general manager: Tom Cassels. Cassels was a longtime Advisory Board consultant but was most recently at Leidos. Rock's CEO and Managing Director, Bill Evans, is still there — this looks like a newly created (or long-vacant?) position for the firm.
Autoimmune disease-focused digital therapeutics company Mymee has appointed Melinda Decker as its Chief Commercial Officer. Decker headed up digital health initiatives at AstraZeneca related to diabetes and then oncology from 2014 until 2018.
The old band is getting back together: AmalgamRx, which was started by Welldoc founders Ryan Sysko and Suzanne Clough in 2016, just added former Welldoc Chief Strategy and Commercial Officer Chris Bergstrom as its new President. Since leaving Welldoc in 2015, Bergstrom has been at Boston Consulting Group. AmalgamRx has broadened its offerings beyond its initial prescription-only titration app for basal insulins — it also has a psoriasis DTx called AllayRx Beyond. Hypertension, MS, CKD, and oncology digital therapeutics are all in its pipeline.
Michael Seggev, Teva Pharmaceutical's senior director of marketing for its Bluetooth-connected inhaler products has left to join voice biomarker company Vocalis Health as its Chief Commercial Officer.
Ascensia Diabetes Care's data protection and privacy counsel, Kara Robertson, has left to join Apple as the company's new Health Privacy Counsel.
Allegra Fisher, who led design for Omada Health's coaching program for the past year, has also joined Apple's health team — as a Senior UX Designer, Health Special Projects.
Quick links to E&O research reports
The links below aim to make it easier for paying subscribers to find the long-form research reports on the E&O site:
The Hinge Health Report (Subscribers-only Link)
The Digital Health Enrollment Report (Subscribers-only Link)
The Omada Health Report (Subscribers-only Link)
The Google Health Report (Subscribers-only Link)
The Pear Therapeutics Report (Subscribers-only Link)
The AliveCor Report (Subscribers-only Link)
Apple's Healthcare Work Experience (Subscribers-only Link)
Approximating Livongo's S-1 (Subscribers-only Link)
That's a wrap for Issue 050.