Issue 001
Get E&O Mondays (free). | Subscribe
Digital health research from Brian Dolan.
 Welcome to E&O Mondays.
Welcome back to the free newsletter from Exits & Outcomes — now with fewer animated headlines! Thanks to your feedback. (Keep it up: I appreciate all the comments so far.)
Look, despite the complaints, I'm keeping that one animated headline up top.
If you aren't a paying sub already, here's what you missed in the paid newsletter last week:
A complete (?) list of SPACs that have told the Feds they might acquire a private digital health company to take it public.
Updates to the Prescription Digital Therapeutics Pipeline Tracker, which now has details on more than 100 prescription-only digital products-in-planning.
Read on below for a sneak peek at my Omada Health Report from January…
In this edition of the free E&O newsletter:
E&O continues to close the gap between reports of massive billion-dollar quarters and the much smaller funding rounds you read about in the press: A roundup of $374 million in announced (and unannounced) funding across 24 deals for the week of October 26, 2020.
I share a bit about why I think Omada Health brought in more than $72 million in revenue in 2019 as part of a sneak peek of The Omada Health Report that E&O published in January.
And, finally, the big reveal: The answer to last week's Health Tech Trivia Challenge, which only one very smart E&O Mondays reader answered correctly. Many tried though, which means I'll keep this up!
This is the top of the E&O funnel. Over time you will find yourself helplessly slipping toward a paid subscription to E&O. If this intro section was all it took, head to the pricing page of E&O right here and make my day.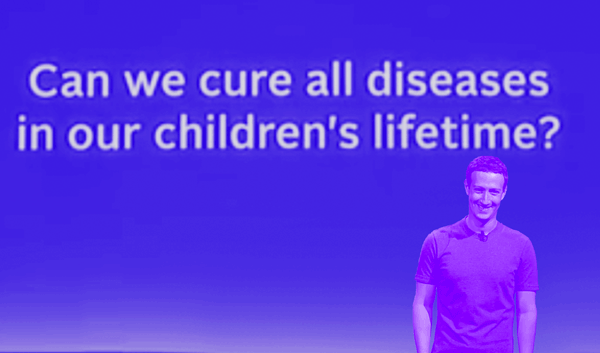 Why I think Omada did $72M in 2019 revenue
If you are paying close attention, you probably noticed that Omada Health announced a newly updated growth metric at the start of the month. Slipped in at the end of a recent press release, the company disclosed that it had "enrolled more than 350,000 participants" into its programs.
That is an all-time cumulative number.
If you also know that Omada's cumulative number of enrolled participants topped 300,000 at the end of 2019, well, you now know they added 50,000 over the past 10 months.
Up until 2019, this was an instructive number for someone like me — since I attempt to estimate Omada's revenues on occasion — because, in those early years, Omada was almost entirely focused on diabetes prevention. With a net new add figure in hand and a fairly solid grasp of Omada's pricing structure and price points, you could start to put together a simple but helpful financial picture of the company.
That's part of what I did in The Omada Health Report back in January. Paid subscribers can read the whole report and others just like it. (More details on subscribing here.)
Based on all of the above, my back-of-the-envelope estimate was that Omada did about $72 million in revenue for 2019.
Since then Omada's business model has changed, its program offerings have multiplied, and it is even positioning itself and maybe billing some clients as an in-network provider already. So, its financial status has become harder to map out.
Still, that $72 million figure is interesting. Remember Livongo did about that much ($68.4 million) in revenue in 2018, the year before it filed its IPO.
When I wrote up The Omada Health Report in January, I thought for sure that Omada was close to going public. And the numbers I came up with seemed to solidify the case.
But here we are in November and still no Omada S-1.
Does a SPAC takeover await? Will Omada remain private for decades like SurveyMonkey and take on PE money to pay out its investors and longtime employees? Super curious to see how this one plays out.
---
$100M+ rounds
For the week of October 26th, two companies raised north of $100 million: Honor and Whoop.
San Francisco-based Honor raised $140 million in its Series D. According to Home Healthcare News, the company originally started out as "an on-demand home care company, Honor has since pivoted its business strategy to one based on partnerships with independently owned and operated home care agencies." Site + Release + HomeHealthcareNews
WHOOP, a subscription-based, wearable-powered health and fitness coaching company, raised a $100 million Series E round. The company says the financing values WHOOP at $1.2 billion. IVP led the round. Release
---
$10M-100M rounds
Mountain View-based Twin Health, which shouldn't be confused with the digital health company Fitbit acquired a few years back (Twine Health), raised $25.5 million. It looks to be a "diabetes reversal" company, similar to Virta, but mostly operating in India for now. In July of this year, the company separately raised $14 million. Backers include Sequoia. Site
San Mateo-based Human API, which helps consumers connect and share their personal health data with companies they trust, raised $20 million. Samsung Ventures was among the new investors for this Series C round. Site
Nordic startup Sidekick Health raised a $20 million Series A. Sidekick offers gamified digital therapeutics programs that focus on a variety of therapeutic areas, including smoking cessation, diabetes, ulcerative colitis and others. TechCrunch
Cricket Health, a tech-enabled, comprehensive kidney care provider, raised $15 million in debt financing from K2 HealthVentures. It also appointed a new CEO. Release
Menlo Park-based Gauss, an early FDA-regulated SaMD company that now describes itself as a "developer of computer vision applications for healthcare", raised $10 million to bump up its Series C to $30 million. It is also working on a COVID–19 antigen test. Site
---
$1M-10M rounds
Palo Alto Health Sciences, which offers the FDA-cleared digital therapeutic Freespira for panic attacks, raised $9.1 million. Palo Alto Health Sciences is one of the few companies with an FDA-clearance for a digital therapeutic. Site
Laxmi Therapeutic Devices, maker of a continuous glucose monitoring wearable that uses microneedle technology for people with Type 1 diabetes, raised another $2.4 million. This completes a $6 million raise the company first disclosed it was working on over the summer. (Ooh, might be that rare company without a website. So very stealth!)
Curve Health, a senior care-focused company that offers telemedicine, smart billing, health information exchange, and predictive analytic services, raised $6 million led by Lightspeed. Release
Nutrium, a software platform for nutritionists that offers everything from online booking and patient records to telehealth integrations and nutritional analytics, raised $4.9 million led by Indico. TechCrunch
CoreCare, a recent Y Combinator grad that enables "providers to easily view their patient data across all systems in one location and to automatically monitor that data for errors," has raised $3 million. TechCrunch
San Francisco-based KelaHealth, which uses patient-specific predictions, stratified interventions, and outcomes tracking to reduce surgical complications, raised a $2.9 million Seed round. Site
Adherium, a publicly-traded digital health company that offers a Bluetooth-connected sensor to monitor prescription inhaler use, raised $2.1 million in funding from Viburnum. Site
Important Safety Technologies (AKA Important) raised $2 million in a mix of equity and other securities. This is admittedly a stretch for this round-up. Important is developing an app that helps ensure that cars correctly sense a pedestrian or a bicyclist to help prevent accidents. Site
Dynocardia, a startup developing a wearable, cuffless blood pressure monitoring device, raised $1.8 million in debt financing. Site
Durham-based Biospatial, a data analytics company that works in clinical trials, biosurveillance, opioid use and overdose, clinical performance and more, has raised $1.8 million. Site
Baltimore-based Rose Health, which offers a mental health app and provider dashboard that detect markers in speech and emotion, raised $1.5 million. Release
Affective Software, which offers an app for couples therapy — admittedly, now, another stretch for this round-up, maybe — raised $1.5 million. The company is from the psychologists who brought you The Gottmann Method. Site
London-based Clementine, which offers virtual hypnotherapy for sleep, anxiety, and confidence, raised $1.2 million. Site
---
$100,000-1M rounds
Jana Care, which uses machine learning to turn smartphones into home health test diagnostic devices, raised $660,000 in options and other securities. Site
Talli, which is creating devices and software to help parents keep track of their infant's care, raised $220,000 in a convertible note. Site
Physician Software Systems, which develops clinical decision support software for managing anemia in dialysis patients, raised $175,000. Site
Stride Tech Medical, which offers "a technology-embedded walker attachment that provides real-time haptic feedback when incorrect walker use is detected, empowering aging adults to learn and maintain correct mobility device use," raised $100,000 in equity and other securities. Site
---
Answer: Health Tech Trivia Challenge
A successful first trivia round: While I received a handful of "I don't knows" (along with other constructive feedback about the newsletter, usually) and a few wrong answers… one reader got it.
Congratulations to Adam Rattner of Wellth! (Here's hoping that link leads to future SEO mojo someday soon.)
In case you forgot, the question was: Which health tech company's CEO was also the co-founder and former CEO of the company that invented Powerpoint? Hint: This health tech company has since been acquired. Extra hint: It was based in Florida.
Answer: Voalte. The name of the Voalte CEO who also founded the company that created PowerPoint was Rob Campbell. That company's name was Forethought, which Microsoft acquired in 1987.
Voalte's founder Trey Lauderdale eventually took the company's helm again as CEO after Campbell left. Lauderdale led Voalte, to a successful $195 million acquisition by Hill-Rom in 2019.
Tune in next Monday for a new Health Tech Trivia Question!