Issue 028. Get E&O weekly. | Subscribe | Digital health research from Brian Dolan.
Welcome to E&O.
Last week's newsletter had an encouraging 64 percent open rate. Here's what's happening this week:
This issue's intro section is dedicated to the snowballing Google-Ascension story, which first got rolling with a breathless report in The Wall Street Journal over what seemed at first blush to be a not-terribly-uncommon BAA health data deal.
After the story hit, the HHS Office of Civil Rights announced an investigation into the deal to determine if they've followed the letter of HIPAA. Congressional members quickly called for a hearing broader in scope that would look into whether Big Tech companies were complying with HIPAA. The hullabaloo also reignited calls for a new law that would govern how health-related data not covered by HIPAA could be shared or purchased, including data from consumer-grade wearables companies. Politico has a good round-up of the various government reactions here.
Worth a read: A whistleblower at Google who works (worked?) on this project, codenamed Project Nightingale, wrote a column for The Guardian, a UK newspaper, to explain why they came forward and provided documents to the WSJ.
Rob Copeland, the WSJ reporter who broke the original story, framed the story like so on the WSJ's podcast: Google failed to get people to opt-in to use its Google Health personal health record at the beginning of the decade, so now it found a backdoor way to get that data without having to ask people to opt-in.
In response to the report and growing fallout, Google published a blog post and then updated it with a more informative FAQ. Ascension put out a press release with some of the same information.
Finally, the most recent development to come out is also the oldest: Back in 2017, Google *almost* published a database of some 100,000 MRI images online before realizing (just days before doing so) that some of the images contained personally identifiable information. Some reports characterized this as another "misstep" by Google.
There seems to be a growing consensus that this episode could be the catalyzing event that finally leads to a reassessment of the 23-year-old HIPAA law, which was enacted on the same day in 1996 that Netscape Browser 3.0 was released.
Did this get forwarded to you? You can sign up as a paying subscriber and get full access to E&O by clicking here and after credit card info and another click or two, you're in.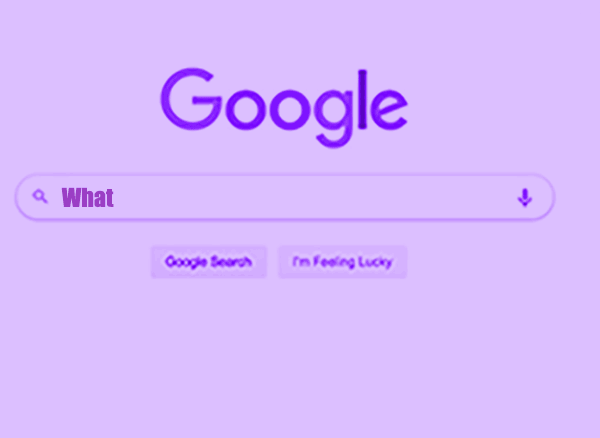 Digital health studies: Pear, metaMe, Apple
Pear Therapeutics updated ClinicalTrials.gov with new details about its upcoming and recently completed studies a few weeks back. Here are quick rundowns on two:
Novartis and Pear completed an efficacy study of Pear-004, a prescription digital therapeutic for schizophrenia, as an adjunct to standard of care. The randomized, sham-controlled clinical trial included 113 participants. The companies have not yet shared results.
Pear also posted details of an upcoming RCT for its opioid use disorder prescription digital therapeutic, reSET-O. The randomized, single group assignment study will include 200 participants. Pear aims to begin this study in January 2020 and conclude 18 months later.
metaMe Health announced that it had begun enrolling patients into its pivotal study for a prescription digital therapeutic for people with irritable bowel syndrome. The company described this as the first step toward FDA market authorization for the software. It aims to enroll 380 participants and have initial results by mid-2020.
Apple and Stanford published results from their massive AFib study this week in the New England Journal of Medicine. No real surprises though as the company shared a preview of the results in March. The game-changer here is likely Apple's ability to recruit more than 419,000 participants in eight months. Sure, they missed their goal of 500,000, but still.
Digital health growth metrics, signs of traction: Kaia, Noom, Wellframe
Germany-based musculoskeletal-focused digital therapeutics company, Kaia Health said it crossed the 400,000-user mark this quarter. The company also just inked a deal with Virgin Pulse that will help it tap into the company's many employer customers.
Deloitte's list of fastest-growing companies (by revenue 2015-2018) recently came out and two digital health companies' names jumped out: Noom and Wellframe. Noom was on a similar list from Inc Magazine earlier this year that revealed Noom's 2018 revenue as $61 million. Deloitte noted that Noom has grown its revenue more than 1,900 percent over the four-year time period. Wellframe grew its revenue at more than 1,000 percent during the four years, according to Deloitte. While the list doesn't disclose exact revenue numbers, the companies need to have cleared $5 million in 2018.
Regulatory A-OKs: Bold, WellDoc, Seventh Sense
WellDoc received its seventh FDA clearance this week. Its BlueStar product is now cleared for use by people with Type 1 diabetes. The new clearance also includes integrations with continuous glucose monitors.
Bold Health announced that Zemedy, its digital therapeutic for irritable bowel syndrome received a CE Mark from the UK's Medicines and Healthcare products Regulatory Agency.
Seventh Sense quietly received another 510(k) clearance from the FDA for its microneedle, blood draw device, TAP. This new clearance allows patients or their caregivers to use the device themselves. Previously, only healthcare professionals could use the device. While it's not a digital health company itself, I think Seventh Sense will likely use these devices in partnership with direct-to-consumer, home blood test companies.
Deals: Omada-BCBSMN, Orexo-GAIA, Genentech-PlushCare
Big deal for Omada Health this week: Its longtime partner Blue Cross and Blue Shield of Minnesota announced that in 2020, Omada's Type 2 Diabetes Digital Care program would be available to employers as a covered benefit for the insurer's commercial plans.
Specialty pharma Orexo signed a deal with digital therapeutics company GAIA to develop a digital therapeutic for opioid use disorder. In its most recent quarterly call with analysts, the pharma company said the two companies had since established a co-development team to create the digital product. Submission to the FDA is planned for 2021 with a hoped-for commercial launch in 2022.
This is an interesting partnership: Earlier this month, Genentech, which has a new prescription medicine used to treat the flu, called Xofluza, partnered with remote medical visits service provider, PlushCare. "From the convenience of your home, PlushCare enables you to book a same-day virtual appointment, speak with a qualified doctor, and after diagnosis, receive a prescribed flu medication sent to the pharmacy of your choice."
Quick links to E&O research reports
Previous newsletter editions are available on the E&O website so that newer subscribers can browse through past issues.
The links below aim to make it easier for paying subscribers to find the long-form research reports on the E&O site:
The Google Health Report (Subscribers-only Link)
The Pear Therapeutics Report (Subscribers-only Link)
The AliveCor Report (Subscribers-only Link)
Apple's Healthcare Work Experience (Subscribers-only Link)
Approximating Livongo's S-1 (Subscribers-only Link)
Let's call that Issue 028 of Exits & Outcomes. Ah, but one more thing… An important development detailed here in Nature that furthers what I think we should all agree is the inevitable rise of the smart, health-sensing toilet.