Issue 021.
Get E&O weekly. | Subscribe| Digital health research from Brian Dolan.
Welcome to E&O.
Last week's newsletter had a balmy 70 percent open rate. Here's what's happening this week:
I spent the past few days at the Boston-based DTx East conference, which was squarely focused on all things digital therapeutics. The event had a handful of standout panels and presos on-stage, but — as always — the conversations between sessions proved more informative. Scroll down for my initial writeups, and I'll relay more from the event in next week's note.
You likely saw this already but here are quick links for the four FDA guidance documents (updates and mulligans) that the agency posted this week. Their publication coincides with AdvaMed's big MedTech conference. Just so you have the links handy: Here's the updated guidance on mobile medical apps, the updated (after 20 years) guidance on using off-the-shelf software in medical devices, policy for low-risk, general wellness devices, revisions to MDDS, draft guidance on (the always-controversial) clinical decision support, and guidance on how the FDA is applying the software exclusions found in the 21st Century Cures Act.
The self-described "largest, family-run hospital group in Germany", Schön, has acquired depression-focused digital therapeutics company Aurora Health for an undisclosed sum. Aurora offers an app called Moodpath, which has been downloaded 1.8 million times. Schön will bundle the app with its remote visits, telemedicine offering. More here in German, but Google Chrome's translate gets you the gist.
While you're translating German, here are recommendations from two Germany-based DTx companies for improving and clarifying the recently drafted Digital Supply Act legislation, which — among other things — is intended to drive reimbursement for digital therapeutics in that country.
Three financing deals of note: FeetMe, which has developed wearable gait assessment technology, raised a €9.4 million Series A. Eko, which offers a smart stethoscope for AFib and heart failure screenings, raised a $20 million Series B. Proteus Digital Health alums founded a virtual pharmacist company, called Arine, last year and Rock Health just announced its an investor but funding details were undisclosed.
Did this get forwarded to you? You can sign up as a paying subscriber and get full access to E&O by clicking this word or this one — any of these right here would get you there. One more chance.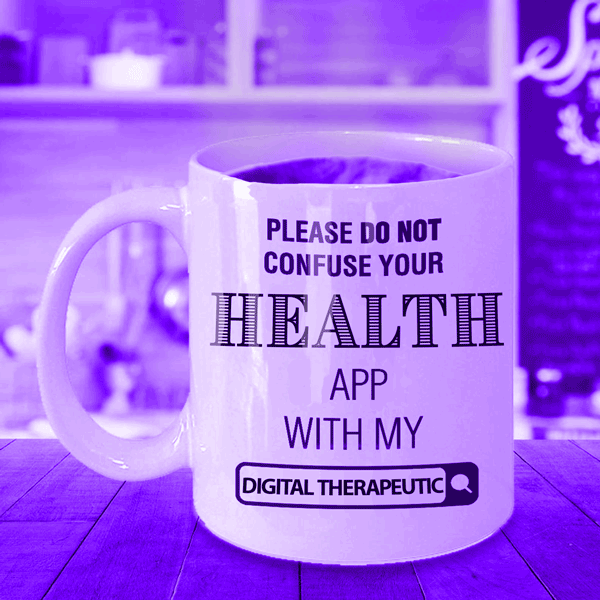 Trouble in Pear-adise?
Pear's ongoing commercialization efforts with its partner Sandoz, a subsidiary of Novartis, was a common and consistent discussion topic during coffee breaks at DTx East. It's also more or less where E&O's The Pear Therapeutics Report ended, so this article picks up where the report left off…
By all accounts (on the sidelines of DTx East, anyway), the rollout has put a strain on the Pear-Sandoz partnership, but some characterized the pair's struggle to convince payers and detail docs as bleaker than others.
Contrast these private conversations with what was said on-stage. Pear Therapeutics' Chief Commercial Officer Alex Waldron described the rollout with Sandoz as going "extremely well", but he made no mention of any particular payer as having signed on. This was pointed out to me by two people at the event: If Pear-Sandoz had inked a payer contract for either reSET or reSET-O by now, wouldn't they have announced it?
Sandoz's Head of Digital, Andre Heeg spent much more time on-stage discussing early lessons learned from his partnership with Pear, and he never echoed Waldron's "extremely well" characterization. Here's what Heeg said about early efforts to figure out the best way to deploy a salesforce to get reSET and reSET-O to market:
"To be quite frank, I'm not going to sit here and say it was easy. At the end of the day, this is really messy. It requires determining the right resources, the right talent, all of these types of levels requires a very specific kind of talent that is different from the pharma sales team's core. You need to be more flexible, more entrepreneurial, more persistent, right? You also need to enjoy the failings [and think of them] in terms of learnings. It's a huge learning curve for us."
Heeg was on-stage with his colleague Joris Van Dam, who leads digital therapeutics at Novartis. Novartis' deals with Pear are for digital therapeutics that are not yet at the commercialization stage. When asked about how difficult it is for a big, conservative pharma company to deal with the "fail fast" mindset typical of smaller digital companies like their partner Pear, Van Dam deftly turned the premise on its head and explained that failure is a key part of any big research-focused company's process:
"We actually had the opposite experience with Pear. We said 'You know, let's take three or four shots at this. It's OK to fail.' And they said, 'No, no, we can't fail that often!' But this also depends on what stage of the [digital therapeutic] you are at, and I think we benefited a lot from the perspective of our research partner on that. We are — not only at Novartis but as an industry — use to failure but also using it to our scientific advantage to study what failed. Research is all about learning."
When the moderator, Akili's VP of Market Access and Trade Jeffrey Abraham, asked Van Dam to comment specifically about learning and iterating from failures at the commercial stage, the Novartis executive half-jokingly, half-icily said thanks for the "forewarning" on that question. He briefly commented:
"At the later stage and with commercialization it is different. Especially with pharmaceuticals. With digital therapeutics, the costs are different, so failure at that stage is not as costly [as they are with pharmaceuticals]. It's a good question and 'I don't know' is the short answer."
Sandoz's Heeg jumped in:
"On the commercial side, it is probably a little bit different because there you necessarily don't want to fail too often. My observation from the second half of last year and the first half of this year is that the hype around commercialization of digital therapeutics was huge, but now it's the phase of 'yea, show me the outcome' — 'show me what is the path to revenue'. The reality is — the perfect model — in my experience, no one has figured that out."
Heeg then listed off open questions about digital therapeutic commercialization around prescription, payers, and direct-to-consumer strategies. Then Heeg continued:
"It's interesting that we are still in this phase where we are still figuring this out. A few years from now a couple of people will have failed a lot, a couple will have learned, and we will have a few successful models out there. Right now it is still in the trial phase."
Heeg also discussed more specifics around sales force strategies for digital therapeutics products. His general take is that DTx requires a new kind of sales rep, so the ideal route is to build one from scratch. That said, if a pharmaceutical company already has a sales force with presence in the field around the digital therapeutic's medical condition, the likelihood Sandoz would use their own salesforce would be "pretty high". Sandoz did not have a salesforce focused on addiction before building one for reSET, Heeg said.
"The other thing is the calls are very different from the calls in traditional pharma. Imagine: You have to address how the patients actually get access to this. How do they install it? And, oh, by the way, there is a new version now. The button is no longer green, it is blue now. It is very different. You need reps who have an entrepreneurial mindset and are able to explain something that the doctor does not know at all. But also [the rep] has to have some technical understanding… to be able to explain the technical aspects in very simple words."
One final remark from the stage at DTx East that may or may not have had anything to do with Pear's Sandoz partnership came from longtime Pear investor and board member Zack Lynch from Jazz Ventures. Lynch was speaking on a panel of investors about trends in the industry. He also has made investments in multiple digital therapeutics companies, so it is unfair to assume these remarks were entirely Pear-inspired:
"I don't think we really know the true go-to-market strategy. Every other year it goes from partnering, back to self-commercialization, back to partnering, and back to self-commercialization. I think the jury is still out and that will [also] depend on the indication. This week, for me, it's self-commercialize."
Apple's under-appreciated regulatory feat
During a handful of discussions over coffee at DTx East this week, I was surprised to find a number of attendees who did not fully understand what made Apple's FDA clearances for its ECG SaMDs unprecedented.
The odd, seemingly coordinated timing of the clearance is widely known, but the Apple clearances also marked the first time that the FDA regulated ECG software while ignoring the sensors that acquired the electrocardiogram. The agency essentially ignored the Apple Watch's hardware — specifically its PPG sensors — in the clearance process.
I've been waiting and watching, but so far no company has managed to use Apple's clearances as predicates to push something through the agency. The move by the FDA to give Apple a pass on its medical sensors has left SaMD regulatory experts scratching their heads. Which company is likely to follow Apple's lead and be the first to use them as a predicate? It will likely happen soon.
More details on Express Scripts' digital formulary plans for 2020
At the DTx East conference Express Scripts' VP of New Solutions, Mark Bini shared more details on his company's plans to launch a digital health formulary in early 2020. Bini said he believed digital therapeutics belong in pharmacy benefits, and ESI's digital formulary will enable that. However, the company plans to be flexible and work with its payer clients to cover digital products as they see fit.
Bini also argued that the pharmacist should take a lead role in the last mile of digital therapeutics:
"It is the pharmacist's role to understand the medication's chemical makeup, the side effects, limitations, etc. It is an opportunity from the digital standpoint to expand the pharmacist's role — and pharmacy's role — and have the pharmacist understand the algorithm. Have the pharmacist understand how this digital therapeutic metabolizes in the brain and can stop your anxiety or depression. There is an opportunity there to expand the pharmacist's role and to provide coverage as a pharmacy benefit, which we can do today. We can do it pretty turnkey."
Bini also explained that the digital formulary initiative aims to help overwhelmed HR benefits offices figure out which digital health solutions are worth deploying. ESI has the capability to vet and manage some of that process, Bini said.
"We have taken everything we know to work well in a medication formulary process, and we have applied as best practices in the digital health space. We have assembled a panel of doctors, specialists, pharmacists, researchers in accessibility and usability, as well as health services researchers who are looking at methodologies of [the digital products'] studies, and they are evaluating those solutions through the lens of clinical sufficiency, clinical viability, clinical effectiveness, as well as usability and engagement, and then and only then, are we looking at value. Notice, I didn't say price. To our clients, it is really about the value of their return on investment."
Bini stressed how flexible ESI would be in its approach to digital coverage:
"One of the nuances of this formulary is that it is not blanket coverage, it is an opt-in approach. Clients will have the optionality to choose a la carte which solution works best for them. That's something, personally, I think we can all celebrate in this room: We are getting to a point where clients see value in creating such a formulary where, even if it is opt-in and not blanket coverage, it is a step in the right direction."
As expected, the digital formulary will handle adjudication too. It will likely go live during the first half of 2020. While ESI has existing relationships with digital health companies like Livongo and ResMed/Propeller, the company is applying the same application and review process to all digital products interested in securing a spot in its digital formulary.
That's a wrap on Issue 021. More from DTx East in next week's newsletter.