Issue 046.
Get E&O weekly. | Subscribe
Digital health research from Brian Dolan.
Welcome to E&O.
Last week's newsletter had a 56 percent open rate. Here's what's happening this week:
Working toward the next long-form report, which will be focused on musculoskeletal (MSK) digital therapeutics companies. (Like many, I was surprised by Hinge Health's $90 million raise earlier this year.) Send tips, rumors, and requests my way if this one is of interest.
Livongo abandoned its trademark for "Cuff to Cloud", which was its brand for the voice-enabled health nudging feature it has developed with Amazon's developer tools. Despite the trademark sunsetting, Livongo tells me the voice-enabled feature is still very much a part of its hypertension program.
Health Advances' Partner Andrew Matzkin has a worthwhile column outlining the ways the COVID–19 pandemic is likely to shape the future of digital health. On digital therapeutics, he writes: "There is an argument that virtual disease management services should see a boost due to COVID as fewer patients are able to access in-person visits. While that shift could certainly benefit patients, it isn't clear how these patients would be directed to digital providers. Companies like Livongo and Omada generally do not acquire their patients through HCP referrals, so patients will not be directed to these companies by their doctors, no matter how overwhelmed they are."
McKinsey posted a recap of the discussion it co-hosted with the Digital Therapeutics Alliance at a recent conference, the Promise of Digital Therapeutics. This reads like a DTx company-centric view, but one takeaway stood out for me: "The pharmaceutical companies that succeed in digital therapeutics may not turn out to be the most innovative, the most digitally capable, or the biggest investors in the industry. Instead, they may be those that are the best partners, striving to smooth the transition for digital start-ups that are working with a large pharmaceutical company for the first time. There are significant advantages to be gained by being the leader in 'playing nicely with others.'"
BCG Digital Ventures just posted part two of its mini-series on digital therapeutics strategy. This one focuses on regulation and commercialization.
Many companies, especially mental health service providers, are finding ways to make their offerings free to use (either to healthcare workers or their general public) during the pandemic. SilverCloud, however, might be the first to do so via Express Scripts' new Digital Health Formulary. SilverCloud's digital products aim to help people deal with stress, improve their sleep, and build resilience.
Finally, CMS and other federal agencies continue to relax regulations around the use of telehealth: "CMS will now pay for more than 80 additional services when furnished via telehealth. These include emergency department visits, initial nursing facility and discharge visits, and home visits, which must be provided by a clinician that is allowed to provide telehealth. Providers also can evaluate beneficiaries who have audio phones only." CMS Fact Sheet.
Did this get forwarded to you? You can sign up as a paying subscriber and get full access to E&O by clicking here.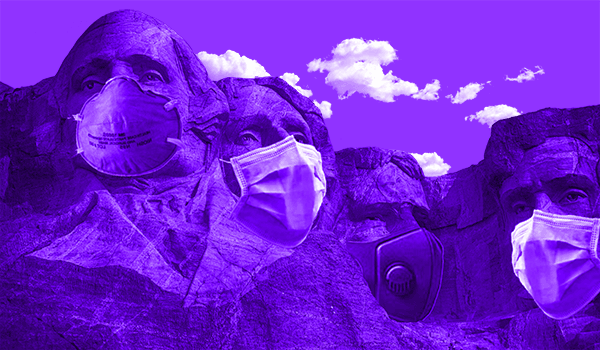 More on AstraZeneca's digital health strategy
Last week I mentioned AstraZeneca had taken a big step forward in its digital health strategy by inking a deal with BrightInsight:
"AstraZeneca will develop apps, algorithms, Software as a Medical Device and connected devices on top of the BrightInsight Platform… Built under a robust Quality Management System to support regulated use cases, the BrightInsight Platform enables its biopharma and medtech customers to develop and host digital health devices, apps, algorithms and Software as a Medical Device (SaMD) at scale while maintaining compliance with privacy, security and regulatory requirements across the globe."
A couple of readers wrote in asking for more, so I talked to Karan Arora, the Chief Commercial Digital Officer and Global Vice President at AstraZeneca.
Arora and his team have tracked the plethora of digital health products, including digital therapeutics, that have entered the market. He noted a surge in new digital products over the past two years in particular.
"Strategically, the ambition around digital health is sound, but commercially the go-to-market strategies around digital health have not been well thought out. That explains why you haven't seen a massive uptick," Arora said.
In Issue 034 of E&O, I shared the three phases of AstraZeneca's digital health strategy, as laid out in the company's job postings for digital roles, but here they are again for easy reference:
"Digital in R&D journey is incorporating 3 key stages:
Stage 1 – foundational, reimagine how we work, by maximizing the use of digital, data and analytics transform processes within R&D to gain significant benefits on speed of the portfolio (goal 9 months acceleration) productivity (goal -20% reduction in cost per patient per year) quality at source, patient experience and probability of success
Stage 2 – advanced, reimagine clinical trials to improve patient outcomes, example redefining patient populations, remote clinical trials, patient apps to reduce/manage adverse events and improve patient outcomes (OS), using data from EHMr and RWE instead of control arms, and through PROs and continuous patient monitoring, creating new endpoints enabling studies in earlier stages of disease (ctDNA changes) prolonging significantly patients lives
Stage 3 – future-readiness, reimagine healthcare, examples, AZ as a healthcare provider beyond medicines for certain indications (example: Breast Cancer, proving monitoring, predictive analytics and therapies for improved outcomes), full integration of Multiomics (imaging, genomics, proteomics …) to better predict and significantly improve patients' health"
Arora indicated that, at least initially, the deal with BrightInsight will help power Stage 2.
Specifically, AstraZeneca is building a population health management platform on top of BrightInsight, with a patient-facing app to collect PRO (and probably to collect data from devices, too). Arora described the software as consisting of three pieces:
the patient-facing application;
a population-level, aggregated view for care teams or providers;
and a drill-down mechanism to enable clinicians to look at longitudinal data for any specific patient.
The aim is to provide a more holistic view of patients for healthcare providers that integrates with their EMRs:
"We partnered with providers to think through how will digital therapeutics be integrated into their workflow and how will they get reimbursed," Arora said. "When we started solving for those things we found that the biggest impact will come in chronic care settings. You can't build point-based solutions, because most of the chronic patients we see are comorbid. Need to think about building things for multiple diseases. The therapeutic areas we are focusing on are chronic care, which means: respiratory, diabetes, heart failure, renal and — to a certain degree — mental health as well."
Interestingly, Arora said that AstraZeneca was able to do "fast pivot" in recent weeks to help its provider partners with COVID–19. Since they had been doing work in the respiratory space, they were able to help manage overcrowding in hospitals and with risk stratification before patients checked in.
"For providers, this is about appropriate risk stratification," Arora said. "For us, it is really about — as you start getting more and more into specialty care and drugs that are very well-suited for a certain aspect of the population rather than a broad brush — having that view from a longitudinal standpoint (and beyond the analysis from retrospective claims data that pharma companies have done) will allow pharma companies to be extremely precise in suggesting therapy or advising on clinical workflows — where it makes sense — based on real-world data. There is a unique synergy there with the provider groups. They are using this and it is an incremental revenue stream for them."
Arora noted that creating digital therapeutics and other digital-drug combination products are of interest too, but the initial focus for the commercial team is to aggregate this real-world data.
"For combination products for our existing therapies, we are certainly taking a look at existing digital therapeutics that exist on the market," Arora said. "Or if we need to build something specific, we will. And those take the traditional clinical-validation route and would be set up as a combination digital-drug product that is launched under the principle that the combination product will drive better outcomes than the drug alone. We are also looking for those. However, those use cases are largely driven by the R&D side, and the use case I am [describing above] is mostly on the commercial side and centered on real-world data and real-world evidence."
Arora is skeptical about whether a digital therapeutic can drive revenues tantamount to a drug any time soon:
"For us, I don't think digital health is ever going to be, from a revenue portfolio perspective, equivalent to a drug. Unlocking reimbursement in a market, even if it is a small market, and expanding your population within a matter of months is worth a lot more than the return on investment from digital health — purely on a revenue standpoint — at least today."
"The interest today is more about complementing our knowledge about our patients and around lapses in care. We understand the 20 percent of what happens in the clinical setting because of our trial work. But once out [of trial settings] — that 80 percent — we don't understand what is happening in home care. If we can understand that better and drive a little more compliance and adherence or even have a better understanding of which patient should get which therapy, that holds a lot more value for a pharma company than selling a digital therapeutic."
While it's likely not going to hit the market any time soon — as noted in the Stage 3 section above — AstraZeneca will probably develop a digital therapeutic for breast cancer patients first.
Cognoa kicks off autism DTx usability trial. Pear begins insomnia trial for Somryst.
Two digital therapeutics companies kicked off clinical trials this week: Cognoa and Pear Therapeutics.
Cognoa has begun recruiting for a small, 30-kid study that will include participants between the ages of three and eight: "Cognoa will measure usability, engagement with the device, and changes in parent-reported socialization during a 4-week period of intervention at home with the Cognoa ASD therapeutic device." The study should finish up by the end of July 2020.
Pear Therapeutics, meanwhile, began inviting participants to a 350-person 9-week trial for its insomnia offering, Pear-003A (Somryst), back in February. It just posted information about the trial on ClinicalTrials.gov this week: "The purpose of the study is to collect data in a real-world environment, for a digital therapeutic that delivers CBT-I through a decentralized clinical trial, open to participants with chronic insomnia." Pear expects this to conclude by the end of January 2021.
Quick links to E&O research reports
The links below aim to make it easier for paying subscribers to find the long-form research reports on the E&O site:
The Digital Health Enrollment Report (Subscribers-only Link)
The Omada Health Report (Subscribers-only Link)
The Google Health Report (Subscribers-only Link)
The Pear Therapeutics Report (Subscribers-only Link)
The AliveCor Report (Subscribers-only Link)
Apple's Healthcare Work Experience (Subscribers-only Link)
Approximating Livongo's S-1 (Subscribers-only Link)
Let's call that Issue 046. Never thought I'd be going to buy milk while wearing a mask, but that's what's next for me today. Catch you next week.