PLUS: That's it, actually.
Issue 005
 E&O Mondays.
Welcome back to E&O Mondays, the free newsletter from Exits & Outcomes.
Because of the Thanksgiving holiday in the US, this edition is a bit slim:
E&O found a little more than $99 million in announced (and unannounced) funding (equity deals and debt financing) across 12 deals for the week of November 23, 2020.
Plus: The long-awaited answer to last week's Health Tech Trivia Challenge…
Back at the turn of the century, we called today "Cyber Monday". But E&O is always a steal at $200/year. Head to the pricing page of E&O right here to take advantage of this offer (Act fast: unlimited spots available).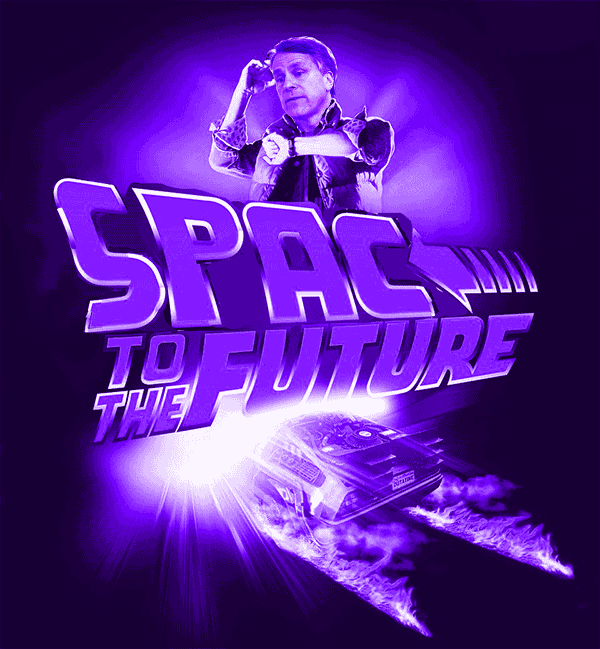 12 rounds of health tech funding this week
Santa Barbara, California-based Well Health, which offers a patient-provider communications platform, raised a $45 million Series C led by Lead Edge Capital with a little help from (new backer) Martin Ventures, (and existing backers) Jackson Square Ventures, Health Velocity Capital, Summation Health Ventures, Structure Capital, and Freestyle Capital. Total funding for the company, which started up in 2015, is $75 million now. Release
San Mateo, California-based WithMe Health, which aims to provide a "full-service replacement" for traditional PBMs, announced a $20 million Series B led by OMERS Ventures with contributions from existing investor Oak HC/FT, and newbies Section 32, Shulman Ventures, and MTS Ventures. Total funding now stands at $40 million. Release
Troy Medicare, a "pharmacy-powered, technology-driven Medicare Advantage company" in North Carolina, raised a $10 million Series B led by AXA Venture Partners with help from return backer Sunwater Capital. Release
Voluntis, a digital therapeutics company that is publicly traded in France, raised about $7 million via a securities sale to Debiopharm Innovation Fund, Swiss pharmaco Debiopharm's venture fund, and Indigo, the holding company run by Withings chairman and co-founder Eric Carreel. If you recall: Carreel purchased Withings back from Nokia a few years ago. Release
Germany-based digital therapeutics company Perfood has raised $6 million in a Series A led by Boehringer Ingelheim Venture Fund with contributions from UV-Cap and investiere. Perfood aims to use the funds to launch its first prescription therapeutic, called sinCephalea, for migraines. Release
DinamicOR, which offers hospitals and perioperative staff a more efficient operating room workflow app and furniture, raised $3 million in debt. The company's system aims to "increase efficiency, safety, and repeatability in the operating room." Site
This is one of the more interesting ones I found this week: Kit, which mails out at-home health testing kits and powers its service via virtual visits, quietly raised $2.5 million. Just based on its board of directors, Expa is likely an investor or, at least, helped the company secure this investment. (I wonder how much of that funding went to securing this URL –>) Site
Barcelona-based IOMED, a big data and analytics company focused in healthcare, raised $2.4 million in a round led by Adara Ventures, with contributions from return backers Easo Ventures and SpeedInvest. Investor's Medium Post
Berlin-based Kianava, raised $1.5 million from Austria Speedinvest, which will now control 29 percent of the company. The company hopes to become Europe's first full-stack virtual chronic care provider. Kianava "helps people with chronic conditions win back their health and wellbeing with a holistic, whole-body therapeutic plan delivered by a multidisciplinary team of experts. This move away from siloed medical treatment allows for the combination of the latest in standard medicine with evidence-based behavioral approaches, such as mind-body medicine and a strong focus on sleep, nutrition and stress management." Investor's Medium Post
My old friends at MobiHealthNews report that "London-based digital platform and app, MediShout has closed a £1 million seed round, led by Episode 1 Ventures." That's about $1.3 million. The app helps frontline workers report faulty equipment and out-of-stock medical supplies. MobiHealthNews
Cloud Dentistry, "a web and app-based marketplace where dental offices and professionals can find each other and transact business in real-time" raised $100,000. It seems to be focused on staffing. Site
Andor Health raised an undisclosed amount for its Series A from Microsoft's M12 venture fund. The company's platform, "ThinkAndor uses AI and machine learning to help configure the pre- and post-visit patient experience, while the AI virtual assistant delivers relevant clinical content from the electronic health record (EHR) in the virtual health session." Site
Answer: Health Tech Trivia Challenge
Alright, asked and answered — by eleven of you! I think the next time I get a large number of correct responses, I'll just share a few names at random of those who got it right.
But, I'm a man of my word, so here's who got last week's trivia question correct:
In case you forgot, the question was: Which pioneering mobile health company was founded by a wife and husband team, where the husband happened to be the inventor of the cell phone? Hint: It was probably better known for its mobile phone business. OK, one more hint: It is now owned by a major big-box retailer.
Answer: GreatCall. At one point it was better known by the name of its mobile brand for seniors: Jitterbug. Arlene Harris and her husband, Marty Cooper, the inventor of the cell phone, started GreatCall. Harris ran it for many years and was a fixture of the early digital health scene in the Oughts. GreatCall is now a key part of Best Buy's digital health ambitions.
OK, new question hits your inbox next Monday… along with a beefier newsletter I hope!