PLUS: New Trivia Q
Issue 003
 E&O Mondays.
Welcome back to E&O Mondays, the free newsletter from Exits & Outcomes.
In this edition:
E&O wades through thousands of government filings, news releases, and more to round-up $355 million in announced (and unannounced) funding (equity deals and debt financing) across 23 deals for the week of November 16, 2020.
A quick heads up about a SPAC roll-up, named UpHealth, that snapped up Cloudbreak Health and a handful of other digital health companies.
And, a new (and maybe a bit easier?) Health Tech Trivia Challenge…
Just spitballing here… but why not skip the holiday present for your boss this year and sign up as a paying subscriber to Exits & Outcomes today? (We both know she doesn't need another Jelly of the Month Club.) Head to the pricing page of E&O right here.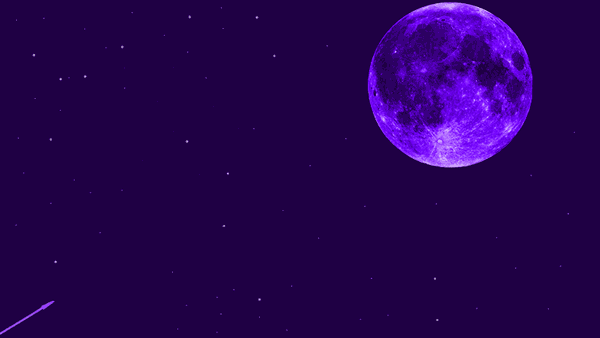 UpHealth SPAC roll-up cobbles together Cloudbreak, MedQuest, and more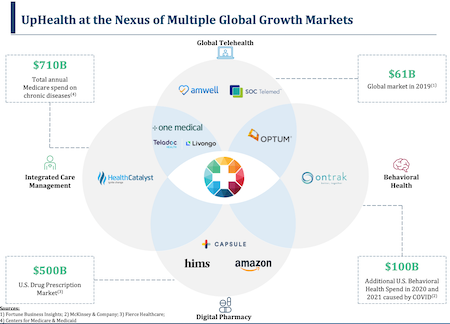 I didn't have enough time today to wrap my head around this SPAC roll-up, UpHealth, which surfaced today.
Notably, it included the acquisition of telemedicine startup Cloudbreak Health along with a digital pharmacy company named MedQuest and a few more. If you want to dig in, the image above is from this must-see investor deck.
They've leagued themselves with Amazon, Optum, Teladongo, and others while putting up a modest TAM of $1.4 trillion dollars. Talk about a moonshot.
It's a curious conglomeration, but also one more sign that we are in the midst of the frothiest digital health M&A environment yet.
$100M+ rounds
Not a one this week. Read on for lesser rounds.
$10M-100M rounds
The biggest round of the week was Medable's $91 million Series C. Sapphire Ventures led. Existing backers GSR Ventures, PPD, Inc., and Streamlined Ventures ponied up too. Medable enables decentralized trials and helps with recruitment, remote screening, electronic consent, clinical outcomes assessment (eCOA), eSource, telemedicine, and connected devices. Medable says its revenues grew 500 percent in 2020. (I assume that's 500 percent over 2019.) Fun facts: Prior to this latest round, PPD held a 28.5 percent stake in Medable after injecting a total of $19 million in the company in 2018 and 2019. PPD also previously invested at least $20 million into Science 37, and it owned more than 17 percent of that company at the end of last year.
Spring Health, which provides behavioral health programs to employers, raised a $76 million Series B led by Tiger Global. Other new investors included GingerBread Capital and Operator Partners (a fund created by the founders of Flatiron Health). Northzone, Rethink Impact, William K. Warren Foundation, Work-Bench, SemperVirens, Able Partners, and True Capital also chipped in. A couple of pro-basketball players also participated.
K Health, which I just learned once went by Kang Health, raised a $42 million Series D. Valor Equity Partners led with participation from new backers Marcy Venture Partners (Jay-Z's fund), Atreides Management, PICO Venture Partners and existing investors 14W and Max Ventures. K Health offers a chatbot that takes a patient's symptoms and suggests possible diagnoses. It also connects people to a provider via a virtual visit if need be.
Headway raised a $26 million Series A co-led by Thrive and GV. Existing investors Accel, GFC, and IA Ventures also contributed. Prior investors in the company include the founders of One Medical, Flatiron Health, and Clover Health. Headway is a marketplace site that helps people find therapists in New York who take their insurance.
Sofia, a digital health clinic and health insurance startup in Mexico, raised a $19 million Series A. Index Ventures led. The company currently offers a telemedicine app but will expand its offerings with the new funding.
Neuroelectrics, which offers a home EEG-monitoring system that includes a fabric helmet equipped with sensors and a tablet, quietly raised $17.9 million. Site
Subtle Medical raised a $12.2 million Series A led by 3E Bioventures Capital. Other backers included: Fusion Fund, Data Collective, Delta Capital, Tsingyuan Ventures, Crista Galli Ventures, and Nina Capital. Subtle is one of the many startups in the "AI for imaging" space. It stresses that its software offers "vendor-agnostic medical imaging enhancement".
Upfront Healthcare, a patient engagement and communications platform company, raised an $11.5 million Series B led by Baird Capital and LVRHealth. Echo Health Ventures, Nashville Capital Network, Hyde Park Ventures, and Martin Ventures also participated.
ClosedLoop.ai announced an $11 million Series A that was co-led by Greycroft and .406 Ventures. Silicon Valley Bank and Meridian Street Capital chipped in. ClosedLoop offers data scientists working in healthcare a catalog of healthcare-specific predictive models and other machine learning tools.
Navvis, a population health platform and services company, quietly raised $10 million. Site
$1M-10M rounds
Vimly Benefits Solutions raised $6.7 million in a new Series A-1 for its employee benefits management platform business.
HealthBeacon, which offers a connected device for disposing sharps (trash from injectable medications) along with medication adherence software, raised $6.5 million from Elkstone Capital and Oyster Capital. Site
Figur8, which offers a sensor-enabled, movement analysis system for remote MSK applications, quietly raised $6.2 million. Site
Outcomes4Me, maker of a free care navigation app for people with cancer, raised $4.7 million led by Asset Management Ventures with contributions from Sierra Ventures and Merstal. Some of the $4.7 million includes federal funds from the National Cancer Institute.
Joon Care, which connects teenagers and young adults with remote therapists, raised $3.5 million. Route 66 Ventures led. PSL Ventures and Vulcan Capital contributed. The service typically includes a 16-week treatment plan for $2,000. GeekWire
R65 Labs raised $2.5 million in debt. This includes some of the team that created early digital health company, Modality, which ended up as a part of Epocrates and then as a part of athenahealth. R65 self-describes as the "creators of Prologue, a brain health platform for young adults that improves productivity and wellbeing."
ForeSee Medical, which uses disease detection algorithms and natural language processing to analyze patient data to help clients with risk adjustment, quietly added another $2 million. Site
AMOpportunities quietly added another $1.9 million to its funding total. AMO runs an online marketplace that helps place international medical students into clinical roles across the US. Site
Healthcare Value Analytics, makers of a tool that helps physicians track a patient's cost of care in real-time and benchmarks it against the average cost for similar diagnoses, raised $1.3 million. Site
Bond Digital Health quietly raised $1.3 million for its white-label product, Transform, which turns traditional lateral flow devices (think home pregnancy tests or home COVID–19 tests) into web-connected diagnostics with accessible, shareable data. Site
Navenio raised $1.1 million from Future Planet Capital to equip hospitals (starting in the UK) with indoor location-based services that can, for example, help route people away from areas of the building where people with COVID–19 are staying.
$100,000-1M rounds
Flexwise Health, an online platform for on-demand healthcare staffing, raised $500,000 in debt. Site
Pattern Health raised $250,000 from North Carolina-based seed fund The Launch Place. Pattern operates under a "simple platform as a service model (PaaS), the 'no-code' solution enables researchers to create and deploy condition-specific digital health programs quickly and economically, collect data more rapidly, generate evidence and when appropriate translate those programs into real-world, highly scalable solutions that can be used to improve the health and lives of more people." Chatham Star Tribune
Question: Health Tech Trivia Challenge
OK, here's this week's Health Tech Trivia Challenge. Hopefully, this one generates more responses than the last two, which I'm starting to think were a bit too hard?
Rules: Don't use Google. Just guess. Hit reply and email me your answer along with if you want me to include your name/company, just your initials, or keep it anonymous. I'll provide the answer next Monday along with a few of the first people to get it right — if anyone does! I'm happy to link out to your company's website too, which might be worth a lot in SEO mojo someday, who knows?
Question: Which pioneering mobile health company was founded by a wife and husband team, where the husband happened to be the inventor of the cell phone? Hint: It was probably better known for its mobile phone business. OK, one more hint: It is now owned by a major big-box retailer.
Hit reply if you know…